1 March, 2013
Coconut Milk Fish Curry Kerala Style
My favorite Coconut Milk Fish Curry.
This Fish curry is absolutely divine! Coconut milk and gambooge (fish tamarind) are the essential ingredients. Creamy, delicious fish curry with a yummy 'zing' to it.
I have received so many compliments for this curry over the years, it still amazes me. It's quite an easy dish, so I decided to post it here for all those who have asked in the past. I think with practice, it gets perfected.
Things to watch for are the consistency of the coconut milk, the color of the curry, since spices vary you have to adjust till you get the perfect color. The fine chopping of the onion and garlic. Oh and yes, most Kerala curries use coconut oil and its's great but for some reason this curry is always better for me with sunflower oil. I do not know why.
Then, there is always the main ingredient to consider. THE STAR. The fish must be fresh or all of your efforts will be shattered with this curry. If you live somewhere where you can get really fresh fish (I recommend Sear Fish), this  Fish Curry in Coconut Milk, Kerala Style, is for you! Scroll down for Video.
Coconut Milk Fish Curry Kerala Style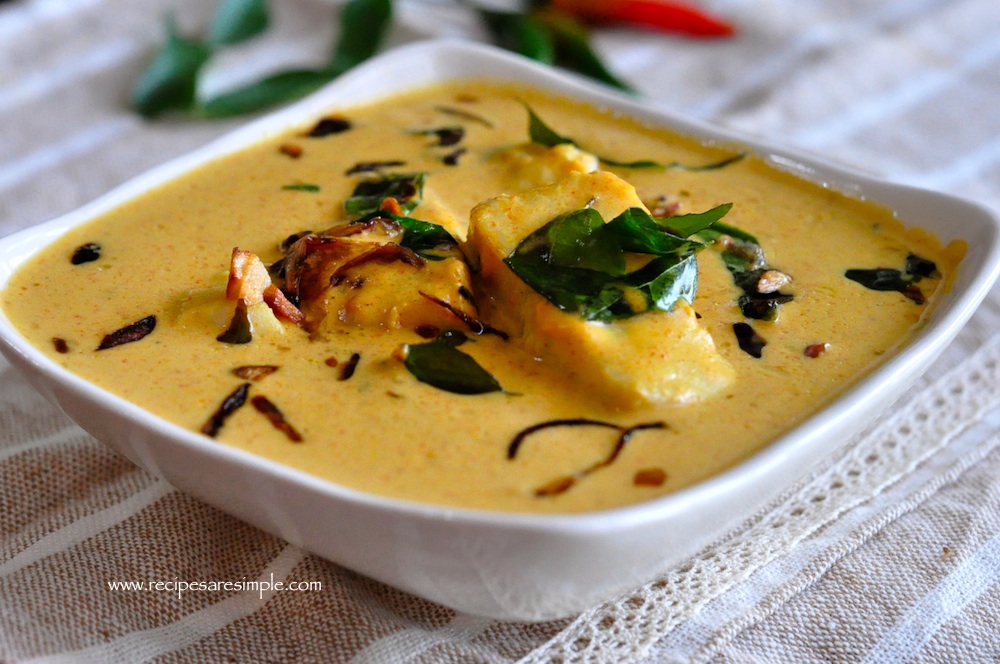 You are here: Quick Browse > Fish & Seafood> Coconut Milk Fish Curry Kerala Style(Introduction)
 

Recipe Name: Coconut Milk Fish Curry Kerala Style

Recipe Type: Fish / Curry/ Kerala

Author: Shana c/o Recipes 'R' Simple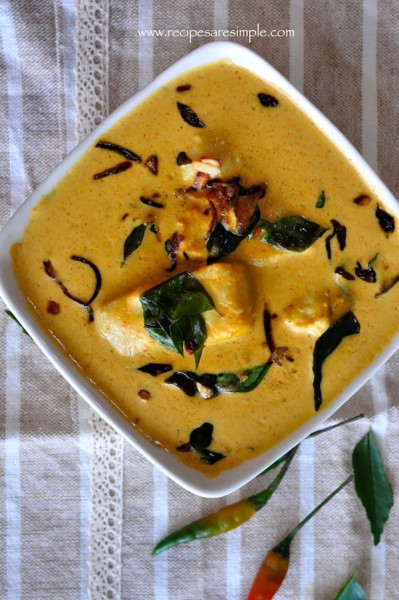 Best fish for this recipe : Mackerel steaks/Kingfish/Seer Fish
Gambooge : (fish tamarind /kudampuli /dried Gambooge fruit)
Key Ingredients: King Fish, Coconut Milk, Chilli Powder, Turmeric, Shallots, Garlic, Green chilli, Curry Leaves, Gambooge, Salt, Fenugreek, Oil.
Let us know if you tried –  Coconut Milk Fish Curry Kerala Style.

Back to Quick Browse. Thanks for visiting www.recipesaresimple.com.