9 November, 2013
Chocolate Tofu Pie – Vegan Chocolate Mousse Pie -You wont know its Tofu!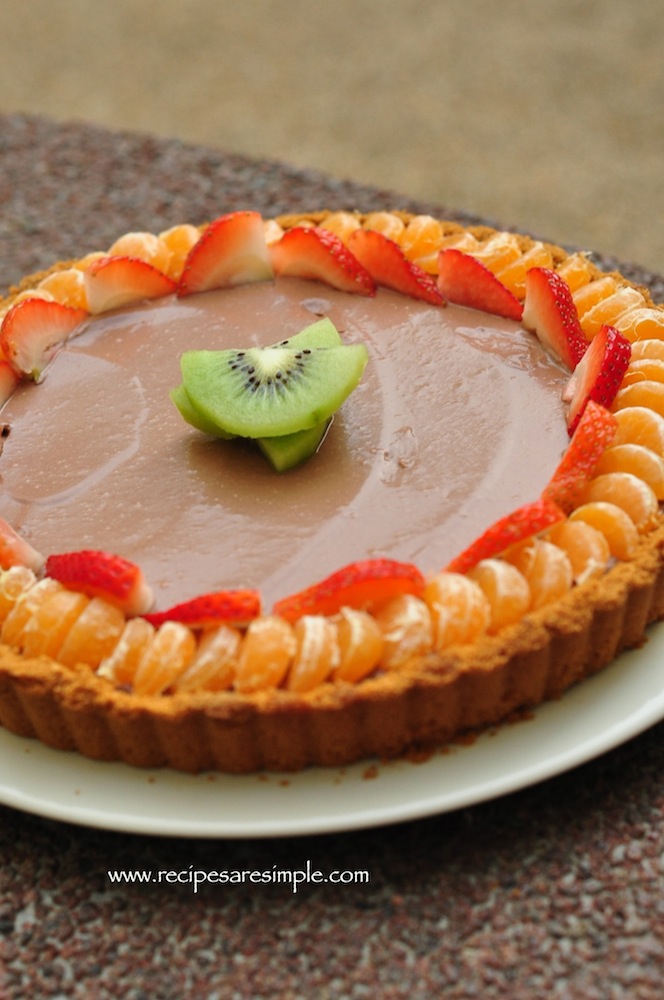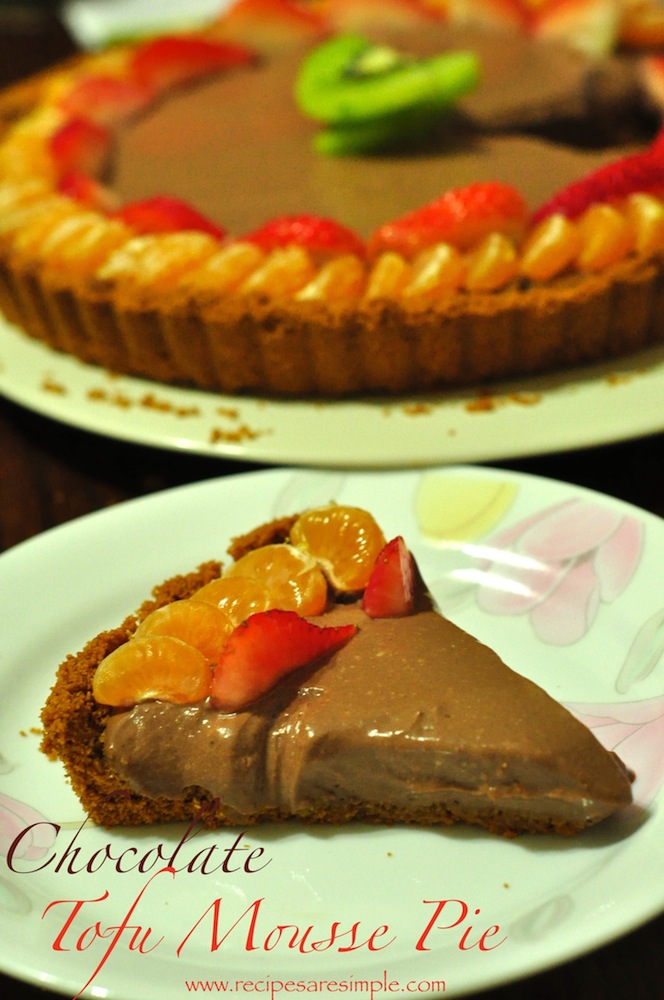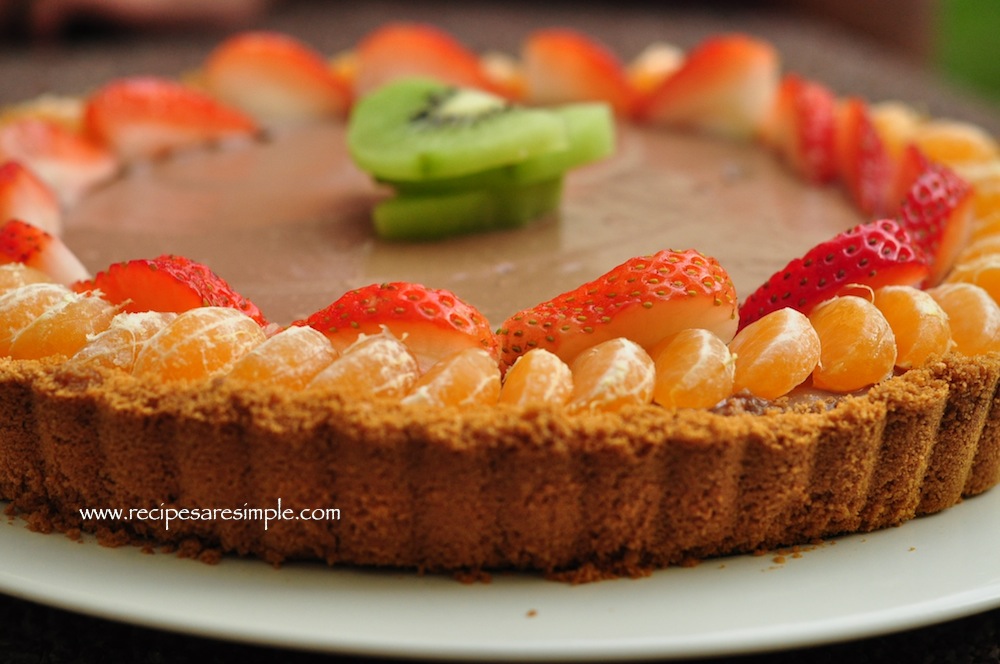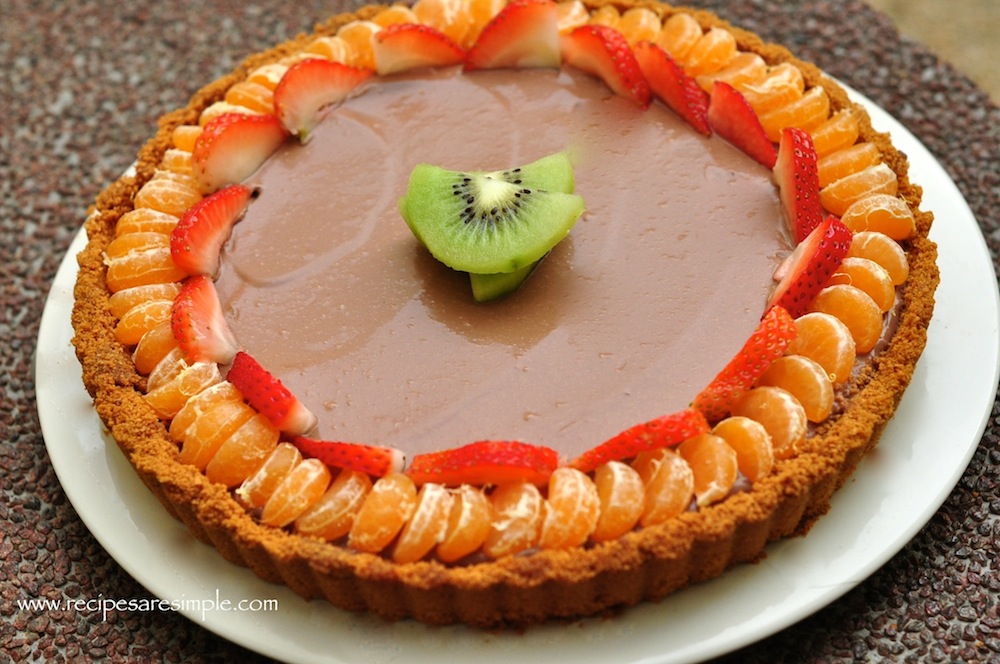 Chocolate Tofu Pie – Chocolate Mousse Pie
I came across the idea of using Tofu in milk shakes and desserts recently. I like my soy products so I thought, Wouldn't it be great if I could make a healthier dessert for my family? This pie is so lusciously silken and creamy. Pretty good considering it's the healthier option! Healthy doesn't always have to equate with – bland taste, does it?!
So give this a try: There's no baking, no eggs, and it can be made totally vegan by substituting the milk and butter as I mention below. And the best part: It can be put together really quick! So try this and let me know what you think. 

Chocolate Tofu Pie – Chocolate Mousse Pie



Ingredients:
3 cups Digestive biscuits Or Graham Crackers
300 gms firm tofu – Use a brand that you know doesn't have any after- taste. (I like

Unicurd ™

). 

Good tofu should have a relatively clear and fresh taste when eaten as is.

1- 2 Tbsp Softened Butter + 1 – 2 Tbsp Sunflower/Vegetable oil. (Omit butter for Vegan and use 3- 4 Tbsp Oil)
4 oz/ 311 gms Semisweet chocolate
4 Tbsp brown sugar or Agave Nectar
1 Tbsp good quality cocoa powder
½ tsp vanilla extract
100 ml full cream milk  (coconut milk or soya milk for vegan)
Optional fruits for topping : Strawberries, kiwi and Mandarin oranges
Method:
Prepare the Pie Crust:
Use a tart /pie pan with a detachable bottom for easier removing of pie.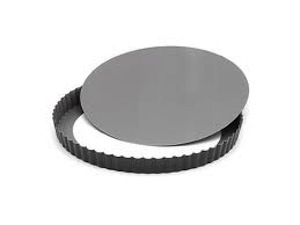 Process the biscuits/ crackers to a fine crumb with the butter & oil. (The butter should be soft but not melted to an oil)
Process till the mixture clumps together.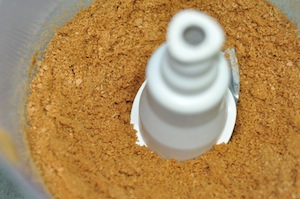 Press this mixture along the bottom and sides of a round pie or tart pan.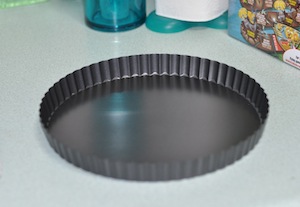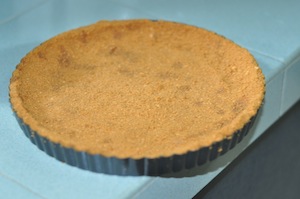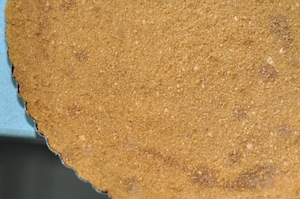 Place in the freezer while you prepare the filling.
To a processor/mixer-grinder, add the tofu, sugar, vanilala extract, Milk or Coconut Milk, 2 Tbsp Vegetable or Coconut oil (Coconut oil gives a nice aroma- Omit if you don't like coconut), cocoa powder. Process/Pulse a few seconds.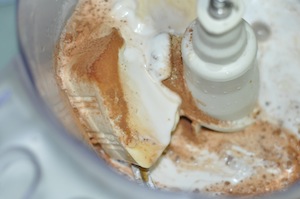 To a double boiler or baine marie , add the semisweet chocolate and stir till just melted.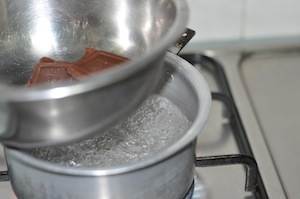 Add to the processor with the other ingredients. Process till absolutely creamy and smooth.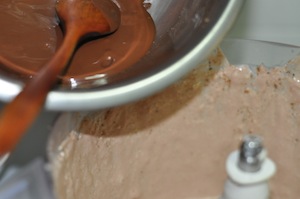 Pour this into the prepared pie base. Use an offset spatula to spread evenly.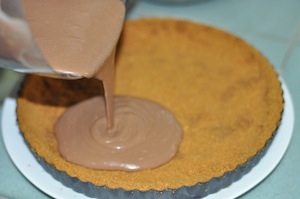 Chill for at least six hours OR overnight for premium results.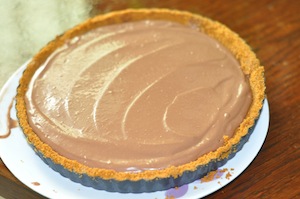 Optional: Once set, place some fruits aesthetically over the pie. I like oranges, strawberries and kiwi with chocolate.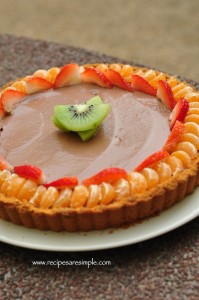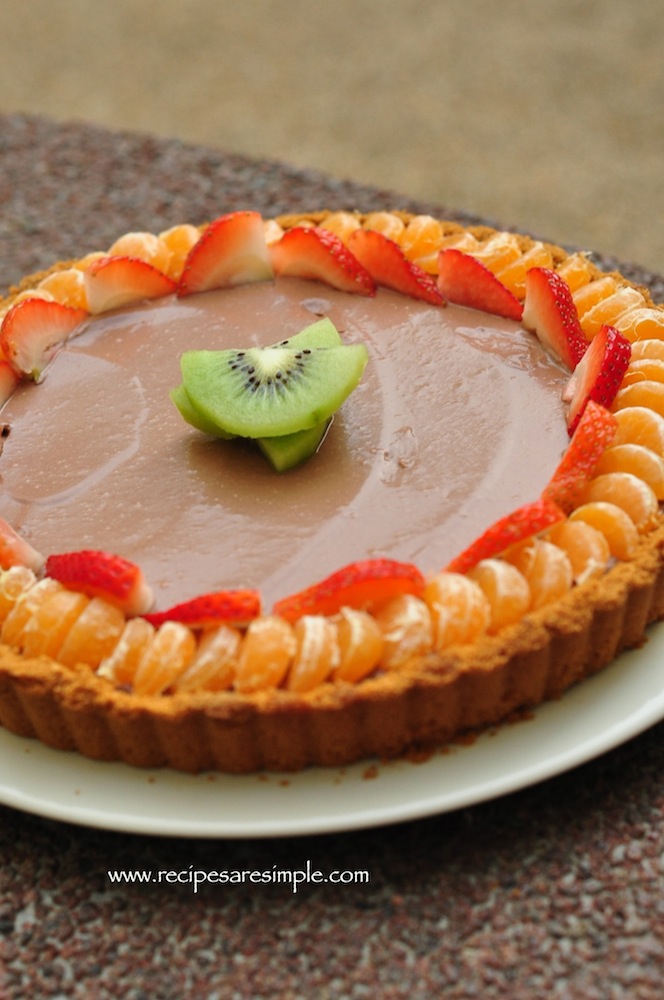 Chocolate Tofu Pie – Chocolate Mousse Pie
Did you enjoy our Chocolate Tofu Pie – Chocolate Mousse Pie ?
This pie gets firmer as it sits.
Coconut oil and coconut milk give the pie an extra dimension of flavor. Try it if you like coconut.
Butter can be replaced with vegetable oil but the crumb stays more intact is using butter.
Don't entirely cover the pie  with fruits: this makes cutting it harder and also chocolate should just have a hint of fruit for best flavor.