9 November, 2016
Chinese Rice Porridge Recipe | Congee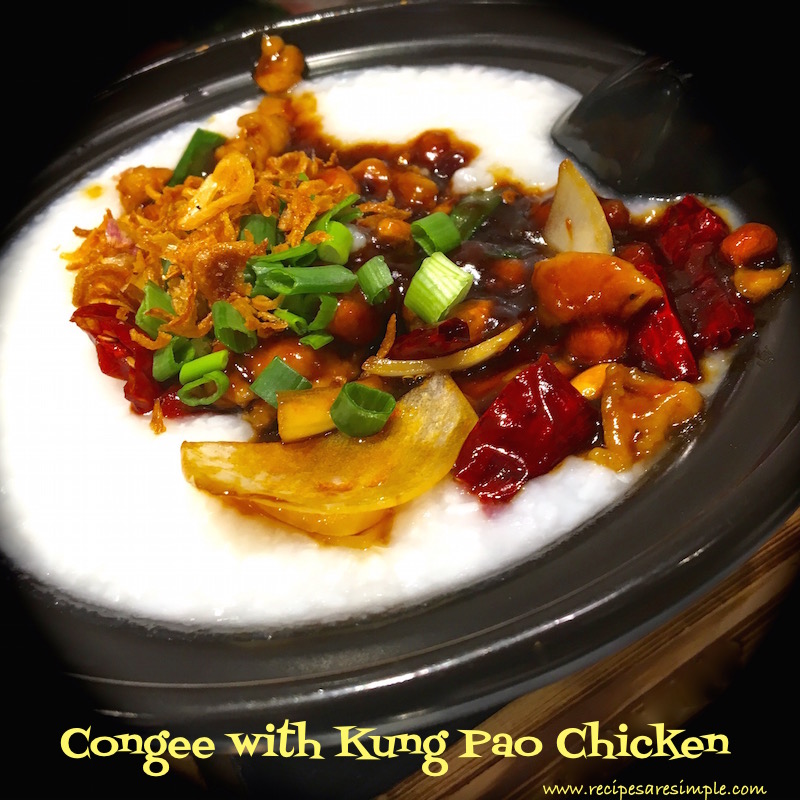 Chinese Rice Porridge Recipe  | Congee
This simple Chinese Rice Porridge Recipe  is commonplace in Chinese homes. It can be served with any stir fry or roasted/ steamed fish or chicken. Known as 'Congee' , it is a traditional recipe for baby food due to it's smooth texture. It is also great when you are recovering from illness. Light and simple, classic comfort! Congee was once considered poor mans food, enabling a family to stretch the meal with the consumption of lesser rice grains. Today, however is regularly found even at high end restaurants! In my home, we love it with Kung Pao Chicken!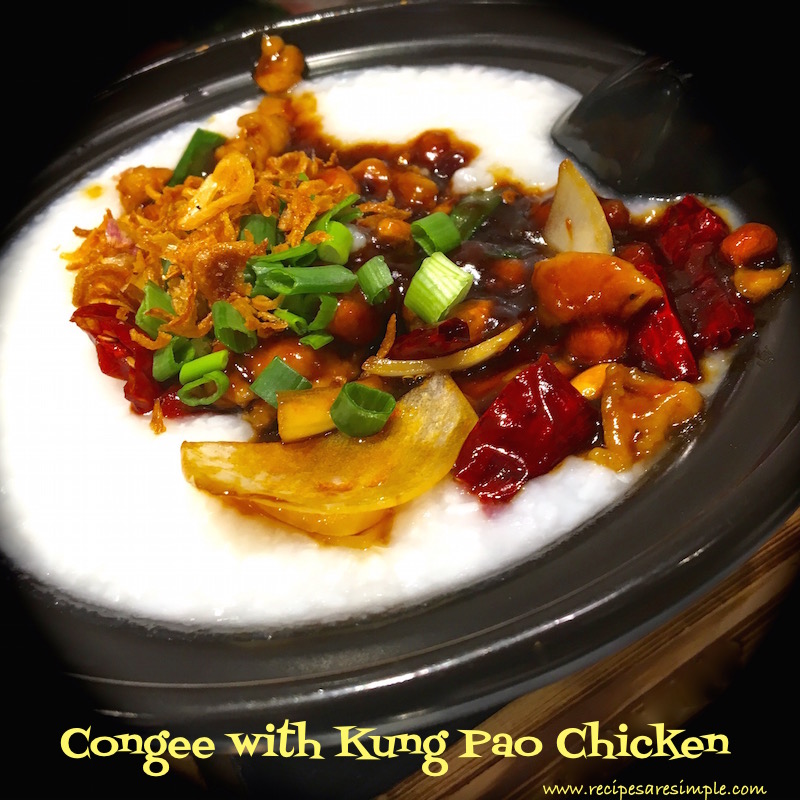 Chinese Rice Porridge Recipe | Congee
You are here: Home > Rice  > Chinese Rice Porridge Recipe
 

Recipe Name: Chinese Rice Porridge Recipe | Congee

Recipe Type: Basics / Rice

Author: Shana c/o Recipes 'R' Simple
Ingredients:
Salt may be omitted if you want unsalted porridge, it can also be substituted by using salted vegetable or chicken stock instead of the water. You may grind the rice to brake it up, but I usually don't bother. It still cooks down easily.
1 ½ cups jasmine rice
9 cups water (or stock) plus extra water as needed
4 -5 shallots, finely chopped
1 ½ tsp ginger, finely chopped
1 Tbsp vegetable oil
1 Tbsp Asian sesame oil
salt to taste (or salted stock)
Scallions/ spring onion greens, for garnish
Method:
Rinse the rice and add to a pot along with the water or stock.
 Bring to boil and then reduce heat. Simmer on medium low heat, stirring occasionally, for 30 minutes. Keep the pot partially covered, to prevent boiling over.

Stirring occasionally is required to prevent rice from sticking to the bottom.

Add salt to taste, unless you are using salted stock.
Use a ladle to mash the rice a little and continue cooking till the rice is broken down to a gruel.  Add boiled water to loosen as necessary. The texture should be quite smooth.
Heat the vegetable oil in a small pan and fry the shallots and ginger till the shallots become golden and crispy.
Add the fried ingredients along with the sesame oil to the porridge and stir.
Garnish with chopped scallions/ spring onion greens.
I love to serve with my Kung Pao Chicken and Crispy Fried Shallots.
Serve hot!
Chinese Rice Porridge Recipe | Congee
To make a simple Chicken Porridge, prepare the required amount of stock using  chicken bones, neck etc.. Add salt to taste. Strain the stock and add rice and cook the same way, but add some small chunks of chicken thigh meat. For the seasoning, fry shallots, ginger and

GARLIC

too.. Add to the porridge, along with sesame oil Garnish with

coriander leaves

.
Key Ingredients: Rice, Water, Shallots, Ginger, Oil, Sesame Oil, Salt.
Leave a comment if you tried – Chinese Rice Porridge Recipe.