19 January, 2014
Chili Ginger Pineapple Salad with Cucumber and Peanuts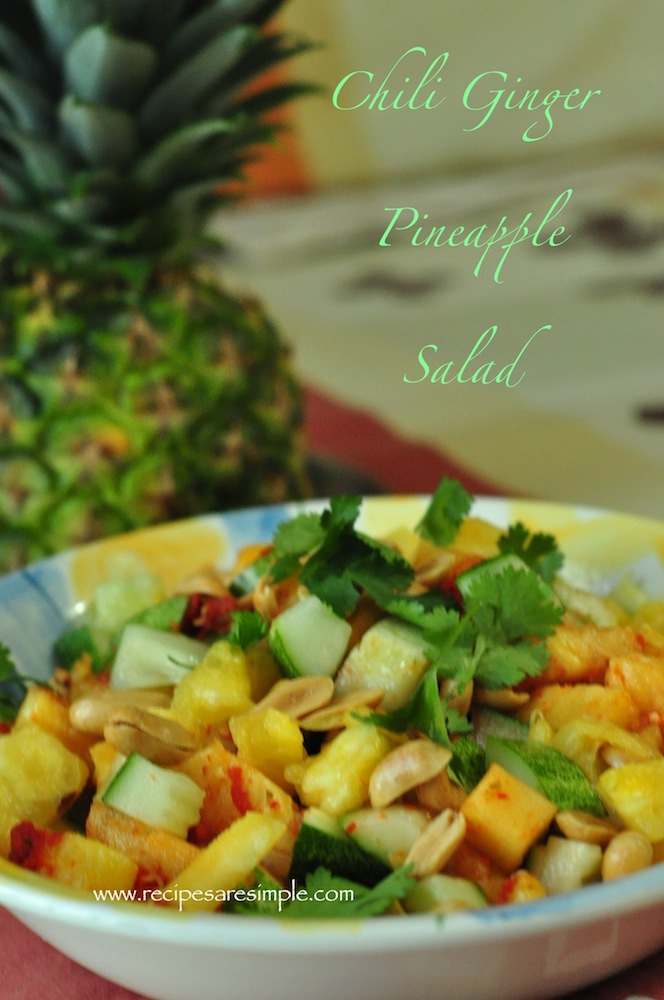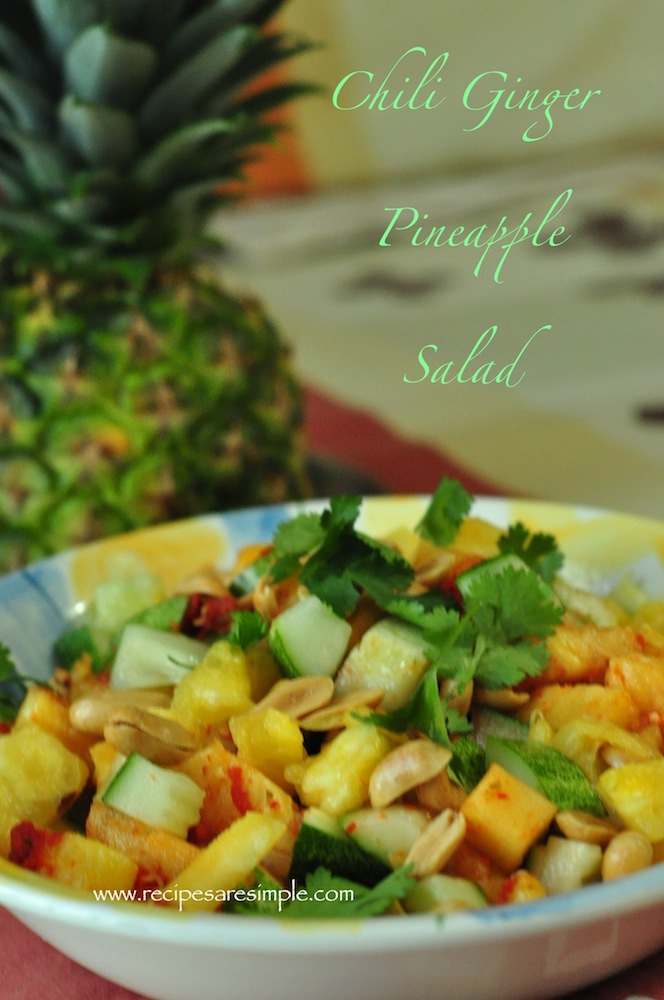 Chili Ginger Pineapple Salad 
This is a nice spicy Pineapple salad with some crunch! Great with kebabs or in Tropical style wraps. Seems like these salads are always the last thing I make and they have to be rushed to the table or in this case outdoors to where the grill as at. I couldn't do justice to the salad in the photo.

Chili Ginger Pineapple Salad 



Ingredients:
1 large cucumber, seeded and diced
1 ½ cups diced fresh pineapple, diced
salt and pepper to taste
¼ cup salted toasted peanuts
Coriander or Springs onion leaves as garnish
The chili ginger sauce:
3-4 small red hot chilly padi( thai chilly pepper)
5 cloves garlic
1 Inch ginger
3 Tbsp lime juice(green calamansi lime)
4 Tbsp real chicken stock OR 4 Tbsp water(alternatively mix some water with Light Soy Sauce)
½ tsp sugar, salt  to taste
Method:
Put all ingredients for the sauce into small mixer/blender and blend to a slightly grainy but not chunky chilly sauce!
Mix all the salad ingredients together and toss.
add a little salt and pepper to taste.
Drizzle over the sauce and serve at room temperature.
Chili Ginger Pineapple Salad 
Try and let us know – Chili Ginger Pineapple Salad 
A little sprinkling of chat masala (Indian Spice) is and optional addition.