30 May, 2015
Super Easy Chicken Shashlik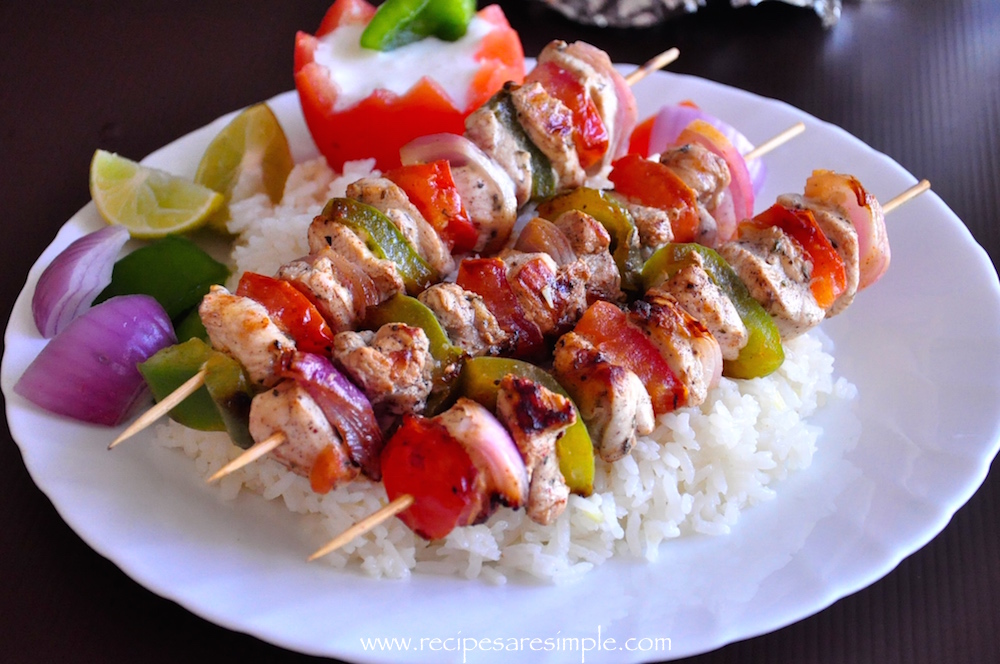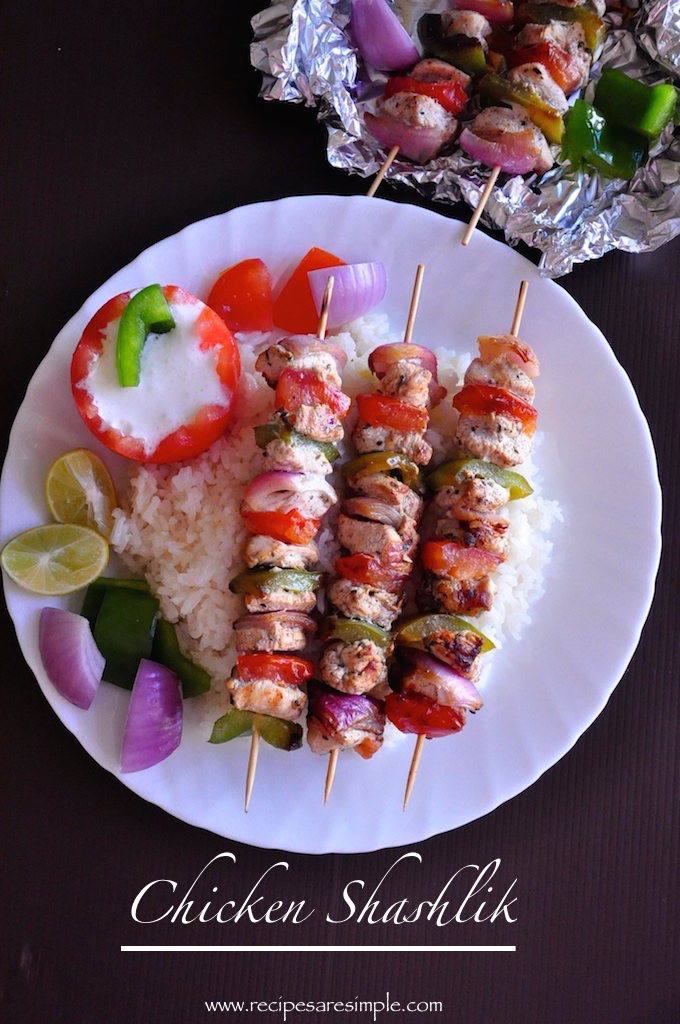 Super Easy Chicken Shashlik
Shashlik (Shashlyk) or 'Meat Skewers", enjoys popularity over many regions of Europe and Asia. Although originally made from Mutton, Chicken Shashlik has also gained popularity.
Chicken Shashlik is a type of Shish Kebab, very easy to prepare and can be grilled on the barbecue or grilled on stove top at home. Here is a simple recipe to make a very easy Chicken Shashlik.
It is commonly served over rice, with salads or some gravy. We love it with some scented pilaf rice, salad and a yoghurt-garlic sauce.
You are here: Home > Chicken Dishes  > Chicken Shashlik Recipe
 

Recipe Name: Super Easy Chicken Shashlik

Author: Shana c/o Recipes 'R' Simple

Yield: 5 servings (10 small skewers)
Super Easy Chicken Shashlik
Ingredients:
1½ tsp salt
¹/8 tsp mustard powder
½ tsp white pepper powder
1 ½ tsp garam masala or all spice
1 tsp oil (mustard/ sesame or peanut)
2 ½ Tbsp fresh lime juice
1 tsp worcestershire sauce
2 tsp finely minced mint leaves
2 tsp finely minced coriander leaves
2 tsp garlic paste
2 large chicken breasts (skinless/boneless) – about 3 cups when sliced
2 green capsicum
2 purple onions
2 -3 large tomatoes
1 tsp chili powder
½ tsp salt
Lemon wedges  for serving
Method:
Clean and rinse chicken pieces thoroughly.
Cut the chicken into small rectangle slices, just large enough to thread on to a skewer.

(Keeping the pieces smaller, ensures the chicken will be cooked quickly on the stove top).

Slice the tomato in such a way that flesh is sliced into rectangle pieces, we do not want the seeds and juicy portion.
Also slice the onion into rectangle pieces with 2-3 layers of onion intact.
Marinate the chicken with all the ingredients. Slice vegetables while the chicken marinates.
Add the chili powder and salt to the vegetables and toss to coat.
Soak small bamboo skewers and thread the vegetables alternately with a piece of chicken in between each.
Heat a grill pan with just a thin layer of oil.
Place the skewers over the pan as it heats up.
Maintain a steady sizzle.
Turn the skewers over after 3 minutes and then keep turning them every minute till evenly charred and cooked through.

I recommend checkin one piece of chicken to make sure.

The grilling should take only 8  minutes or so for a single batch.
Immediately wrap the skewers with foil paper and allow to steam in its own heat till serving time.
Serve with lemon wedges, scented pilaf rice, salad and yoghurt based sauce or gravy.
Super Easy Chicken Shashlik
Key Ingredients: Chicken, Capsicum, Tomato, Onion, Garlic, Spices, Herbs, Salt, Oil
Let us know if you tried it – Super Easy Chicken Shashlik . Comments from you provide motivation to keep up the driving force behind this blog, bringing you more delicious and perfected recipes regularly. Please do leave a comment. We love to hear from you.