12 April, 2017
Shana's Chicken Lasagne with Homemade Pasta Sauce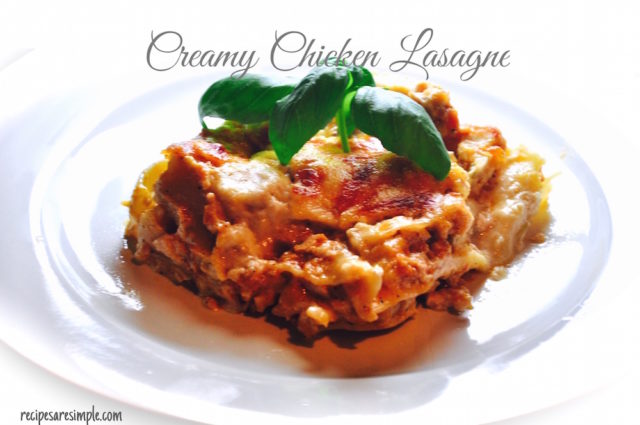 Chicken Lasagne – Care to Indulge? 
Lasagne or Lasagna? The famous Italian dish of meat sauce and layered sheets of pasta, is loved by people all over the word. However, did you know, that you may be referring to it wrongly? My friends in the Middle East , India , and even in South East Asia, we often refer to the dish as ' Lasagna '.
However, this is actually incorrect because , Lasagna is the singular form and refers to a sheet of the pasta. ' Lasagne ' refers to the dish which uses multiple sheets of pasta. Truth is though, that the word Lasagna is used much more, but as a devoted foodie, it is my duty to let my readers know of the difference.
Chicken Lasagne is popular with those who do not eat beef, which is more commonly used.  I received many requests to post a chicken-pasta dish. So here is my version of Chicken Lasagne, and I assure you it is extremely delicious and everyone will be impressed if you make it for them. Quite indulgent, with butter, cream and cheese. Not the every day meal, that's for sure. Creamy, warm and simply Yummy. Yay! Let's go. Check out the video below.
Shana's Chicken Lasagne with Homemade Pasta Sauce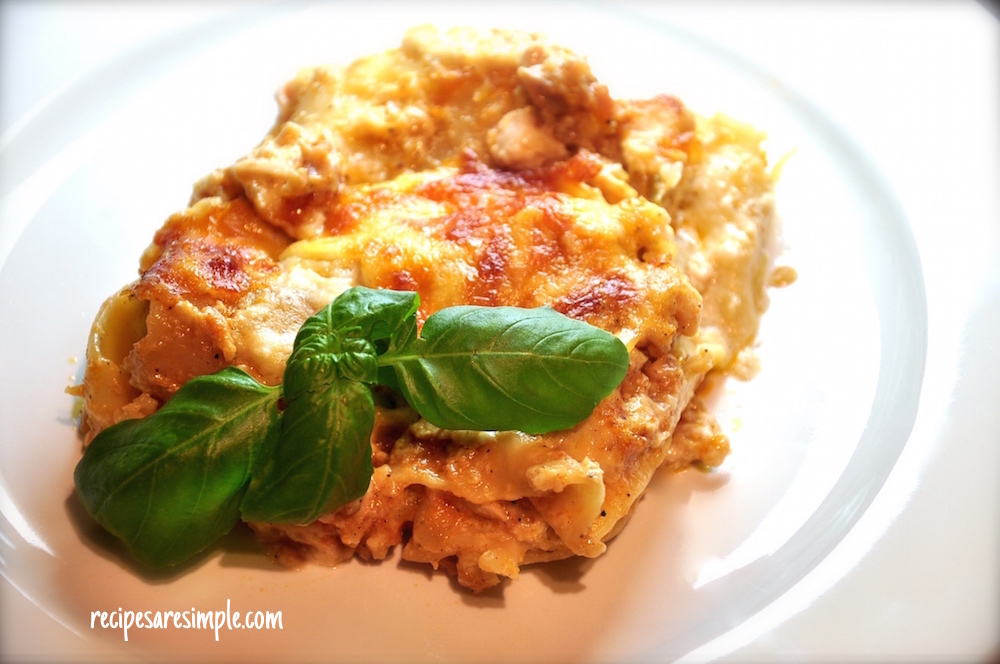 In this recipe, we make a home made Pasta (Tomato) Sauce, a white (cream) sauce and cook the chicken with the white sauce and cream. These form the layers of the Chicken Lasagne.
You are here: Quick Browse > Pasta & Noodles > Shana's Chicken Lasagne with Homemade Pasta Sauce (Introduction)
 

Recipe Name: Shana's Chicken Lasagne with Homemade Pasta Sauce

Recipe Type: Pasta / Chicken / Baked

Author: Shana c/o Recipes 'R' Simple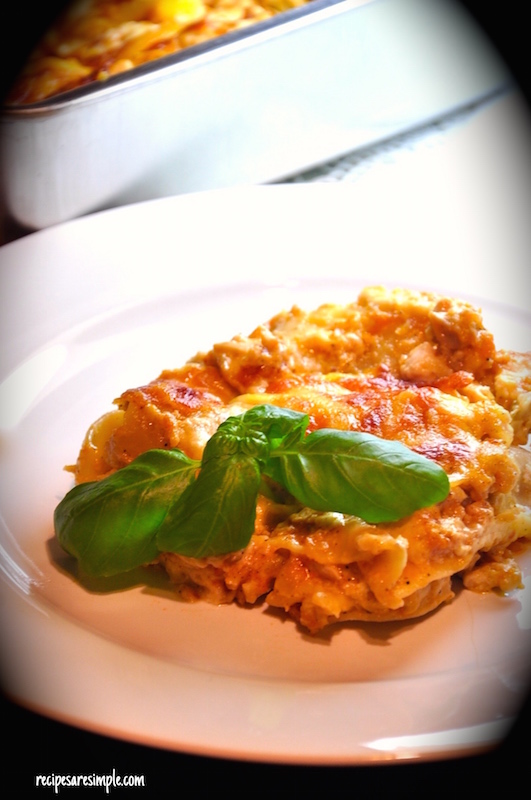 Key Ingredients: Chicken, Pasta, Tomato, Cream, Onion, Garlic, Celery, Milk, Butter, Flour, Cheese, Salt, Pepper, Olive Oil, Basil.
Let us know if you tried –  Shana's Chicken Lasagne with Homemade Pasta Sauce.  blender,

Back to Quick Browse. Thanks for visiting www.recipesaresimple.com