7 October, 2013
Chicken Curry with Coconut Milk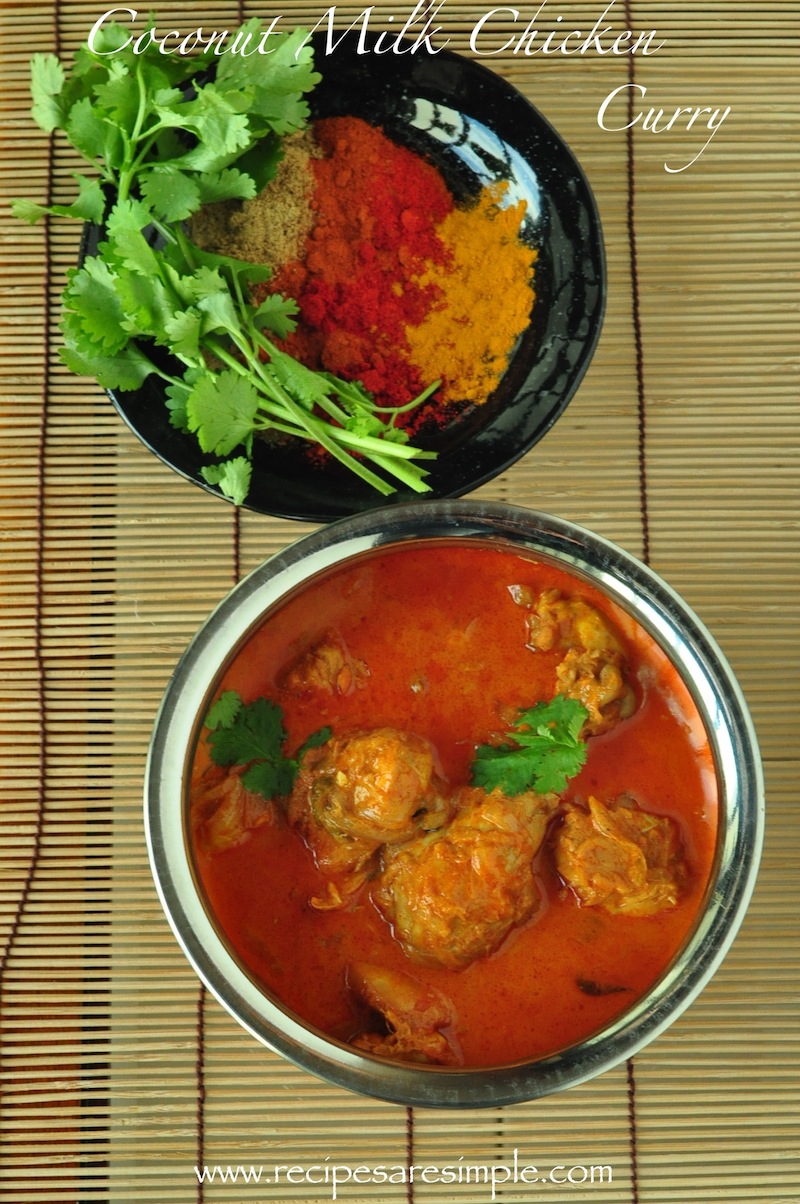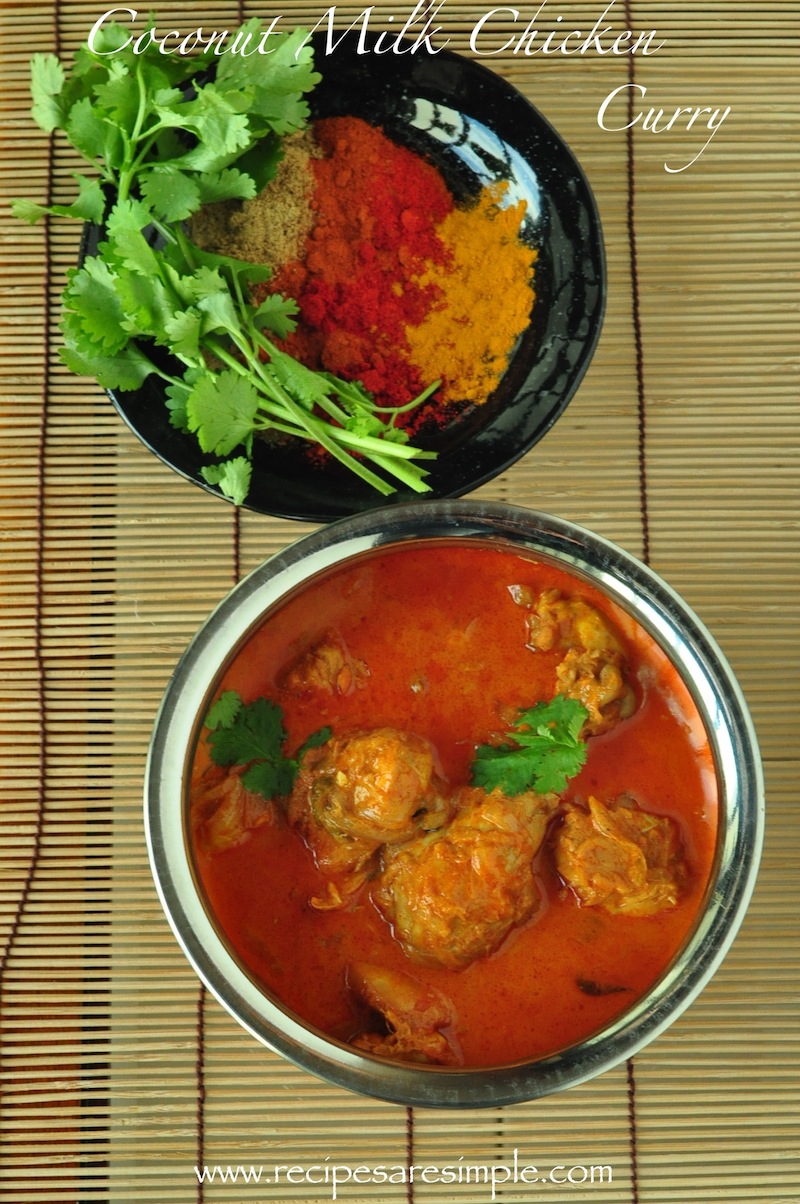 Chicken Curry with Coconut Milk

For those who love a good , creamy coconut milk chicken curry, you can adapt this to your regional preferences.

I found that by just changing the  chicken masala or ready made meat curry powder this curry gives a blast of flavor in all sorts of dimensions!

When I am in the mood for an Asian Fare I use my favorite brand of Asian Meat powder like 'Babas Meat Curry Powder Or Earthen Pot'. Sometimes I use regional meat curry powders from India – 'Eastern', 'Kitchen King' , 'Everest' etc…

And sometimes 'A thai Green curry Paste' will replace my  2 spoons of meat curry powder. Its all good! Just experiment with those 2 spoons of powder or paste. A very versatile Chicken Curry with Coconut Milk!
Chicken Curry with Coconut Milk



Ingredients:
1 kg/2.2 lbs Chicken, without skin- cleaned and cut into medium sized pieces
Juice of 1 small yellow lime
4 medium or small onion, sliced
3 Tbsp of garlic, chopped finely
2 Tbsp of Ginger, Julienned.
2 mild, long green chillies, sliced
2 Tbsp + 1 tsp mild chili powder
3 Tbsp Coriander Powder
2 Tbsp Meat curry powder of choice like 'BABAS' or equal portion of curry spice paste
2 handfuls of curry leaves
4-5 Tbsp oil
2 ½ cups thin coconut milk
 ½ cup thin coconut milk
coriander/cilantro leaves for garnishing




Method:
Rub the chicken with a Tbsp of vinegar for a minute  and rinse thoroughly. This removes any 'poultry'  smell which might affect the aroma of this curry.
Marinate the chicken with the lime juice, 1 tsp salt and 1 tsp of the chili powder for a while.
Heat oil in a wide mouthed pot/pressure cooker. Add the curry leaves.
When they splutter, add the garlic and ginger. Stir till just softened and add the onion and green chili.
Saute well 2-3 minutes till the onion mixture has reduced to a thick mixture and achieved a golden color.
Now add all the spice powders  and stir quickly on low heat, sprinkling water so that it wont burn till aromatic.
Add the marinated chicken pieces and toss around in this spiced mixture for a while to give the chicken a crisp coating. When the chicken is evenly cooked all over(just a bit) add  the THIN coconut milk and enough salt  to taste. Bring to simmer. Cover and cook till the chicken is tender OR pressure cook till the 3rd steam whistle.
Open. Add the thick coconut milk, stir well and bring back to a simmer. Remove from heat.
Garnish with Cilantro
 Chicken Curry with Coconut Milk
Did you enjoy our  Chicken Curry with Coconut Milk ?
You may like to add some potatoes to the curry to help extend the dish. Potatoes are great in this curry.