22 July, 2017
Chicken Changezi | An old Delhi Recipe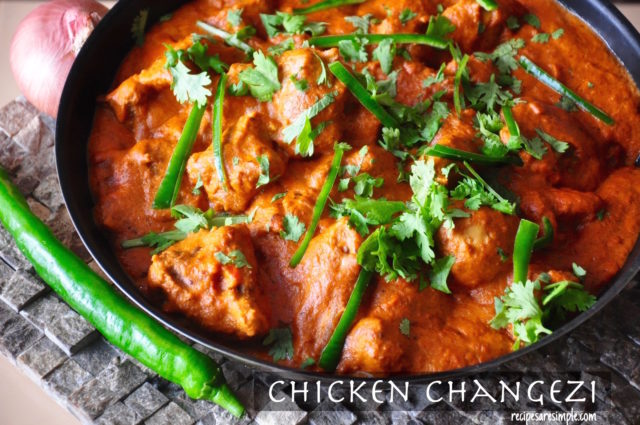 Chicken Changezi is an extremely popular dish in Delhi, that has been served for generations. It has a notoriously suspicious looking crimson color, due to the cooking down of the tomato gravy in ghee. The name 'Changezi'  is due to the fact the the dish originated during the times of the fearsome Mongolian warrior and conquerer, Genghis(Changez)Khan. It was however, not made for him as been widely misconstrued.
In actuality, Genghis Khan never invaded Delhi. He in fact only went as far as the Indus and then turned back. The dish however must have been a hit, since it has prospered for so long, but in all likeliness the warrior himself would not have fancied the dish, with its typical Indian spices and richness, quite foreign to the Mongolian seasonal diet consisting mostly of meat and dairy, influenced by both China and Russia.
Chicken Changezi is rich, creamy, and quite delicious, served with flatbreads like Naan or Tandoori Roti. It is not so spicy, due to the addition of Kaju (Cashew) paste, milk and cream. Here is the recipe for this tangy, creamy and rich Restaurant style dish. Check out the Video below to see how to make it!!!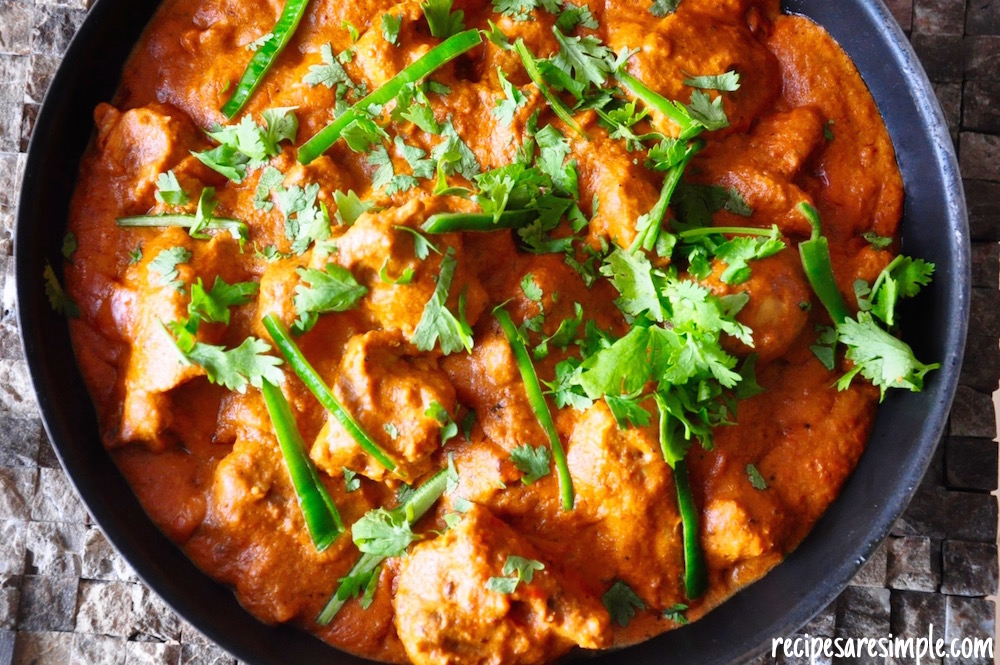 Chicken Changezi | An old Delhi Recipe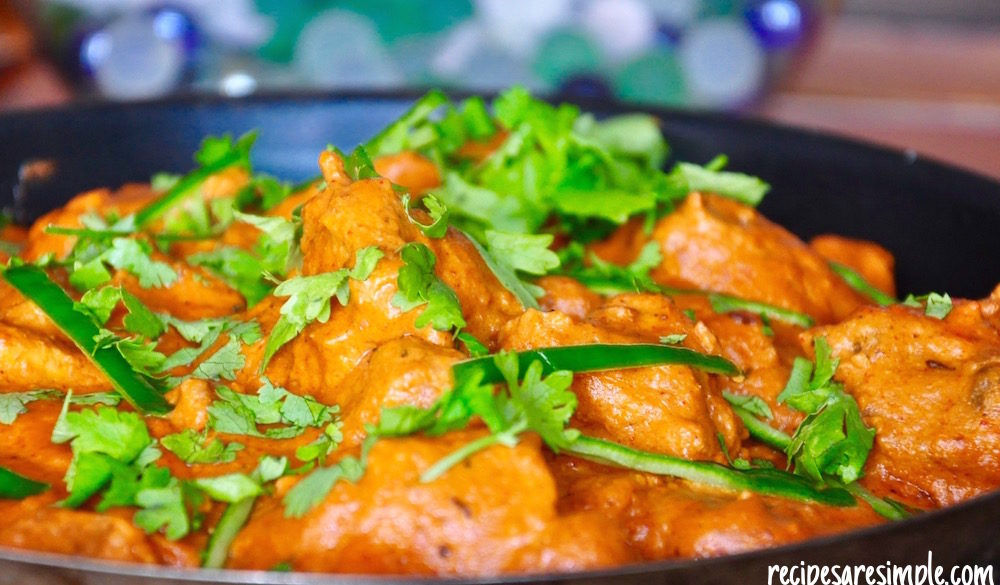 Don't forget to check out my video on how to make ginger, garlic or ginger garlic paste here:
You are here: Quick Browse > Chicken > Chicken Changezi | An old Delhi Recipe
 

Recipe Name: Chicken Changezi | An old Delhi Recipe

Recipe Type: Chicken / Curry/ North Indian

Author: Shana c/o Recipes 'R' Simple

Marination time: 30 min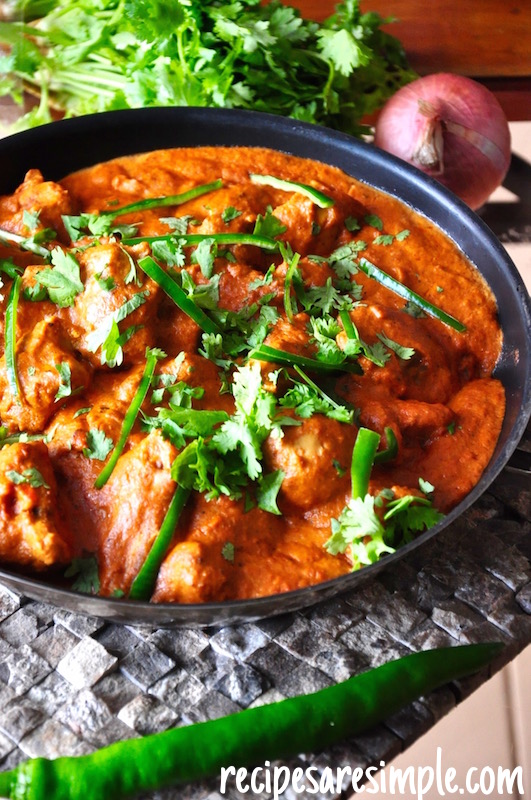 Key Ingredients: Chicken, Onion, Tomato, Ginger, Garlic, Cashew nuts, Spices, Ghee, Cream, Green Chilli, Fresh Coriander.
EAT AND TELL!!!
Let us know if you tried –  Chicken Changezi | An old Delhi Recipe


Back to Quick Browse. Thanks for visiting www.recipesaresimple.com