27 January, 2014
S'mores Granola Bars Made at Home!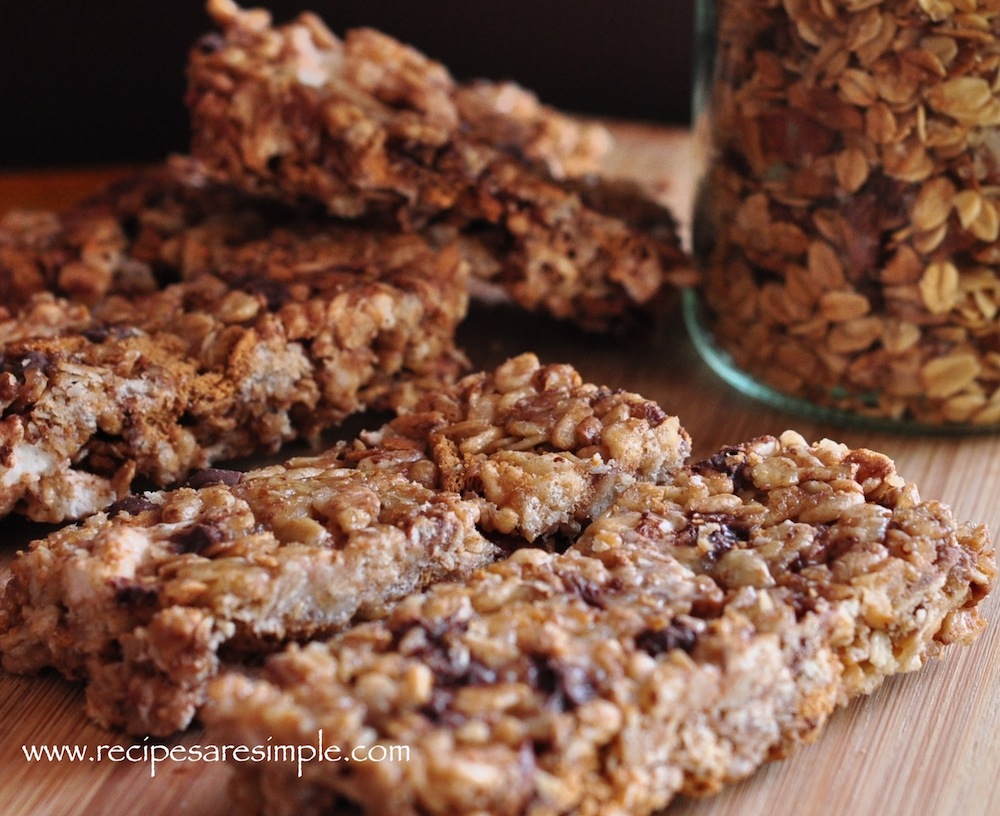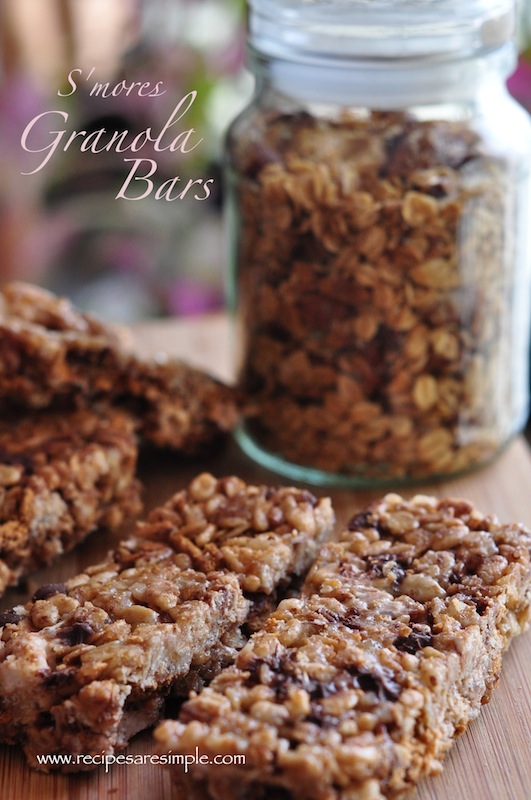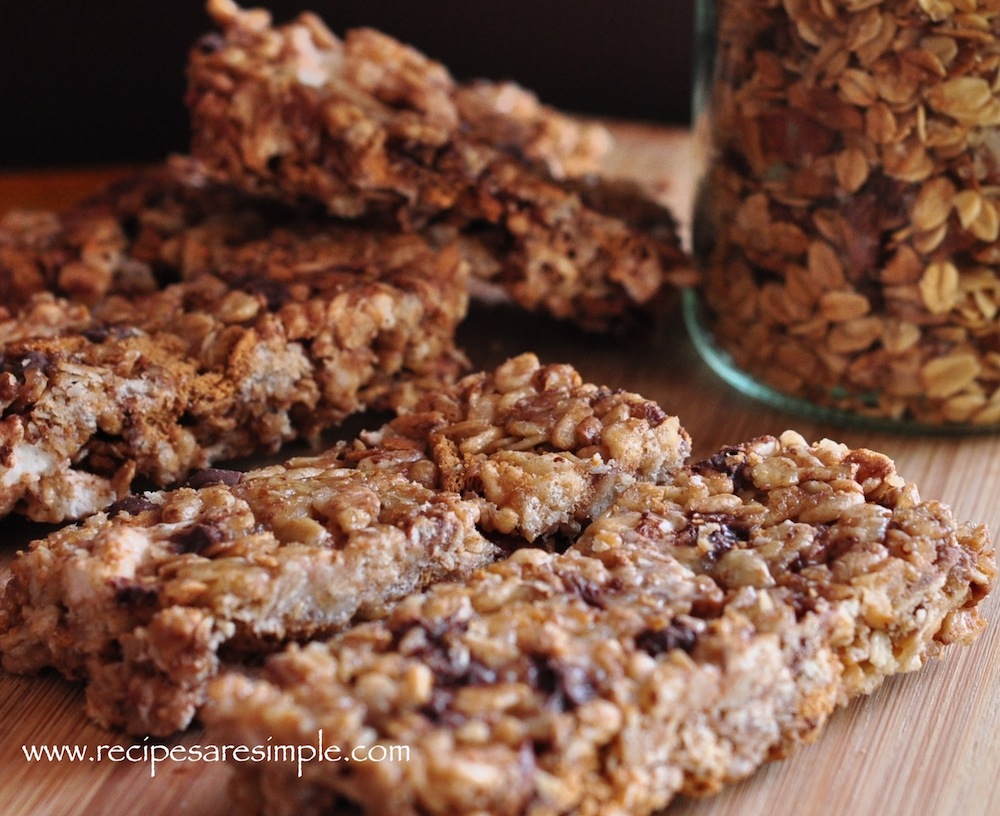 Chewy S'mores Granola Bars Made at Home!
I remember  my school days when I would often have a Granola bar as part of my lunch box. I love the chewy treat!
Who knew I would still be packing these as a snack during my Office years as well?  One of my favorites, the Quaker Oats – S'mores Granola was always thrown into my shopping cart. But these babies are quite expensive, if you have them as often as I do.
WOULDN'T YOU KNOW? – They can be made at home so easily!!!

Chewy S'mores Granola Bars Made at Home!

Ingredients:
2 cups granola (see

home made granola

recipe)- Omit the Almonds
4 Tbsp unsalted butter
¼ cup light corn syrup

(

you can substitute with honey: a little less than ¼ cup) 

¹/8 cup packed brown sugar – reduce if the granola you are using is already very sweet.
 

pinch of salt

a little over a cup of Rice Crispies (cereal)
½ cup Graham Cracker, cut into bits
¼ cup semi sweet or dark

mini

chocolate chips, as desired
¼ mini marshmallows
Method:
In a medium sized saucepan, add the sugar, syrup, butter and bring to boil on medium heat.
Lower heat to medium low and simmer till the sugar dissolves completely.
Remove from heat.
Add the Granola, Rice Crispies & Graham Cracker Pieces (as well as the crumbs left from chopping the Graham Crackers). Fold in and mix with a spatula to evenly coat all the ingredients.
Fold in the marshamallows and a little bit of the chocolate chips ( just a little bit).
Press into a tray using a spatula.
Sprinkle the remaining chocochips over the tray and press in gently.
Refrigerate till set. 1 hour.
Drop ot of tray onto chopping board.
Cut into 3 "- 4" bars and store in tins or airtight containers. Store in a cool dry place.
To pack wrap in parchment paper and place in zipper bags.
Chewy S'mores Granola Bars Made at Home!
Chewy S'mores Granola Bars Made at Home  –

Let us know if you tried it.
Notes: 
If you prefer dark chocolate to semi sweet, substittute dark min chocolate chips.
If you can not find mini marshmallows, use normal sized marshmallows: Lay on a chopping board dusted with cornstarch and chop the marshmallows into small dices, rubbing the chopped sides in the cornflour to prevent stickiness.
The chocolate chips are sprinkled over the leveled mixture at the end because if mixed in completely, they may melt and turn the granola bars brown and too chocolaty.