3 January, 2014
Cauliflower Thoran – Coconut and Cauliflower Stir-Fry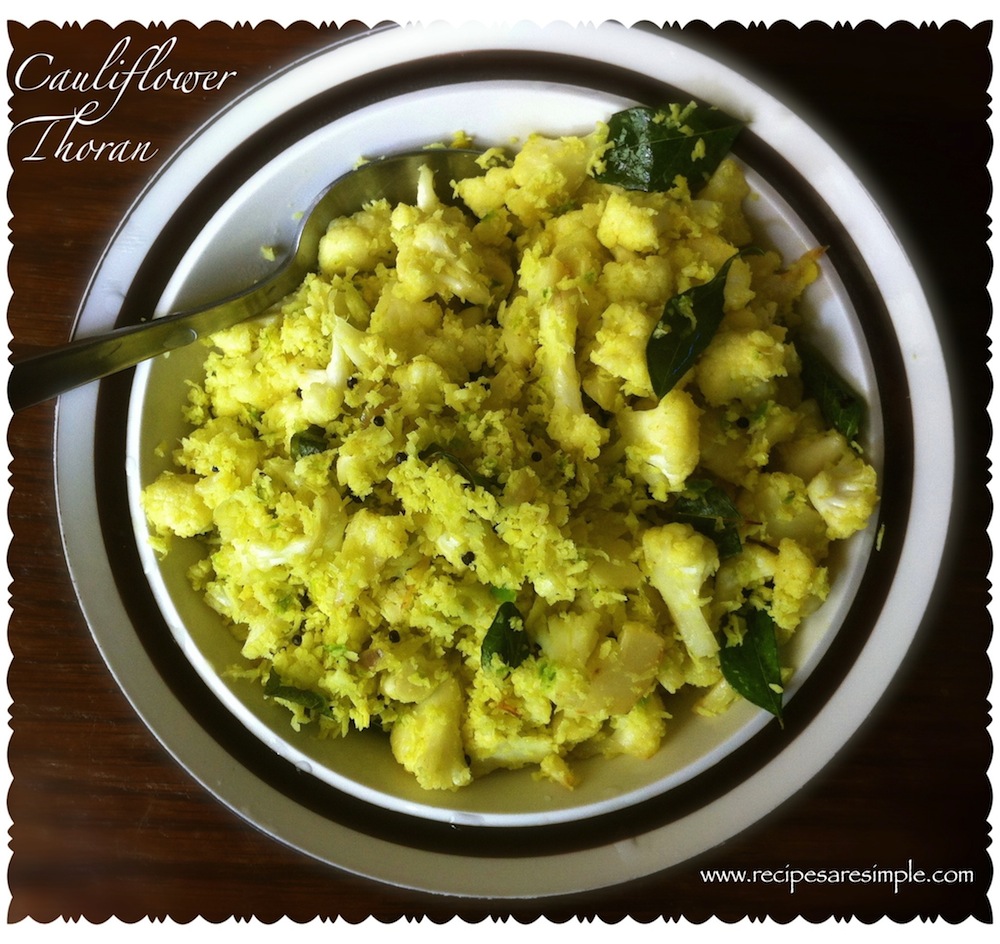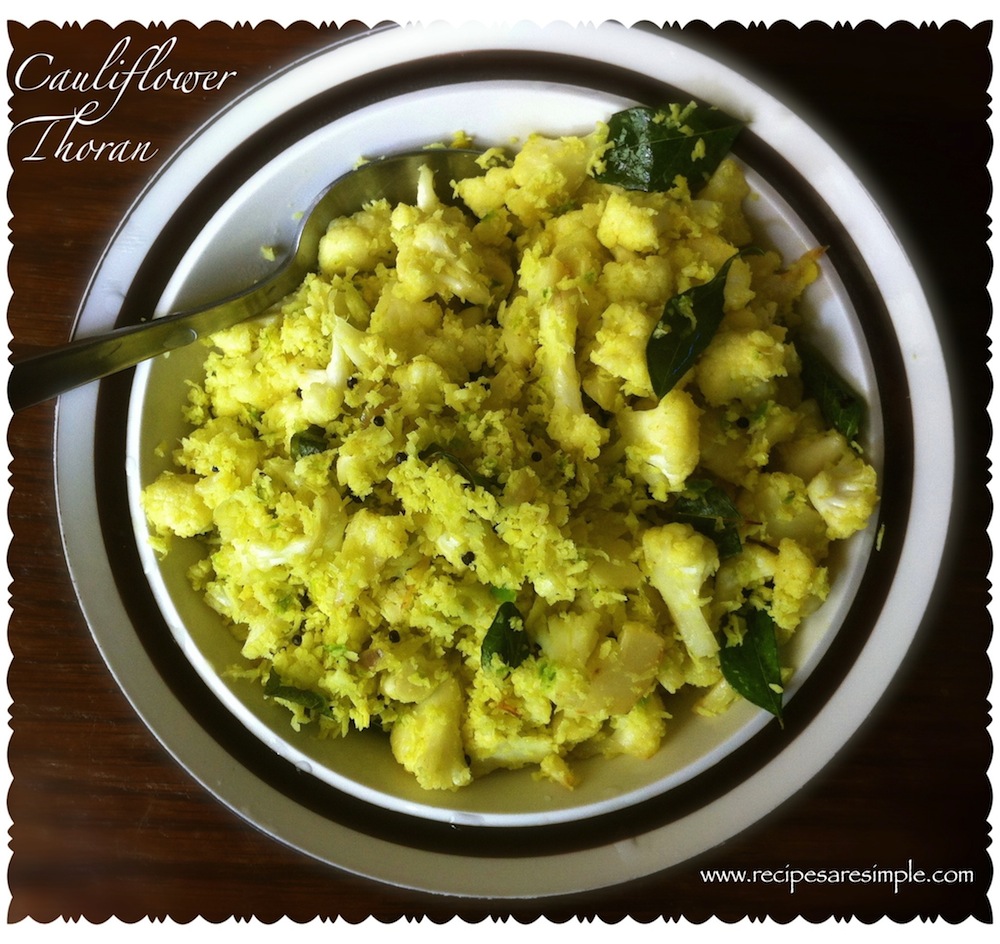 Cauliflower Thoran
A nice vegetable side dish that packs a 'Crunch'. So easy to make. Enhanced with freshly grated coconut.

Cauliflower Thoran
Ingredients:
2 cups cauliflower, separated into small florets and  rinsed well.
1 Tbsp oil.
½ tsp mustard seeds.
¼ cup shallots, finely chopped.
2 tsp green chillies, finely chopped – optional.
A hand full of curry leaves.
¹⁄8 tsp turmeric powder.
½ cup fresh grated coconut.
Method:
 Steam the cauliflower

over

 simmering water for 5 minutes (Do not boil). Using a steaming rack is best.
Heat oil in a wok.
Add mustard seeds and wait for splutter.
Add shallots, green chili and curry leaves. Sauté till softened.
Add turmeric powder and cook briefly.
Add the grated coconut and stir fry till aromatic.
Lastly, add the steamed florets of cauliflower and toss the mixture briefly till just heated through.
Cauliflower Thoran
Try it  and Let us know – Cauliflower Thoran.
Notes: 
You can cook cabbage similarly, just allow the water to evaporate.