3 October, 2017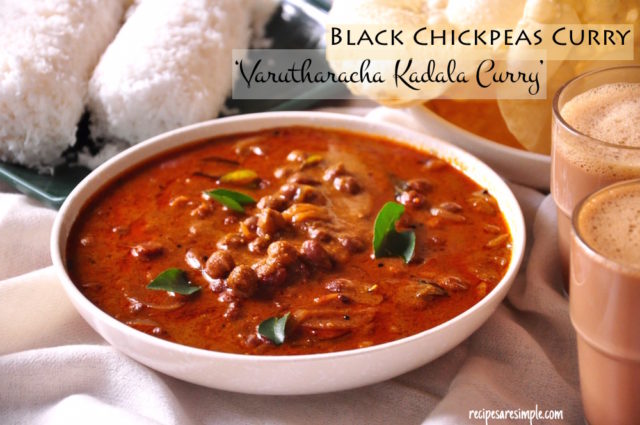 Varutharacha Kadala Curry is the authentic preparation of Black Chickpeas in a spiced, roasted coconut curry. The inviting aroma of the grated coconut, being fried with the simple spices lets everyone know what we are having for breakfast! Puttu and Kadala is a very popular breakfast item in Kerala and my husband loves it.
Roasting the grated coconut requires patience. You just can not step away from the stove during the 10 minutes of stir-frying
Earlier I had shared the recipe for a Simple Kadala Curry, which does not use the method of frying the coconut with patience and care. You can use that recipe on your rushed days. However, the patience and love that goes into this homely preparation yields a result that is well worth the extra effort!
Check out the stepwise pictures or the video for more detail.