16 September, 2017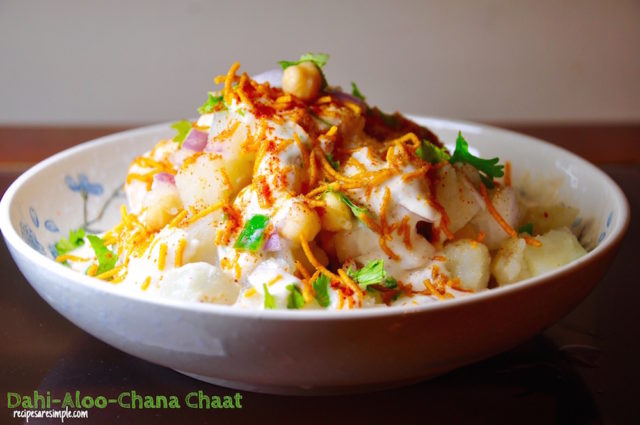 Dahi Aloo Chana Chaat is another delicious and extra quick starter/salad, that can enhance any meal and dinner menu. Think of it as the Indian version of the Western potato salad, with the added goodness of chickpeas and crunchiness is supplied by the red onion and the tasty, crispy Aloo Bhujia.
Aloo Bhujia is crispy, tangy and spicy Potato Noodles, often available at your local Indian Grocers. I will add the link to the recipe for Homemade Aloo Bhujia soon.
Dahi Aloo Chana Chaat can be served as a light snack on its own or as a salad/ side dish along with the main meal. I love all types of Chaats. So refreshing and fulfilling. This chaat item makes a good side dish during Ramadan as well, where light refreshing starters are often needed.