17 February, 2018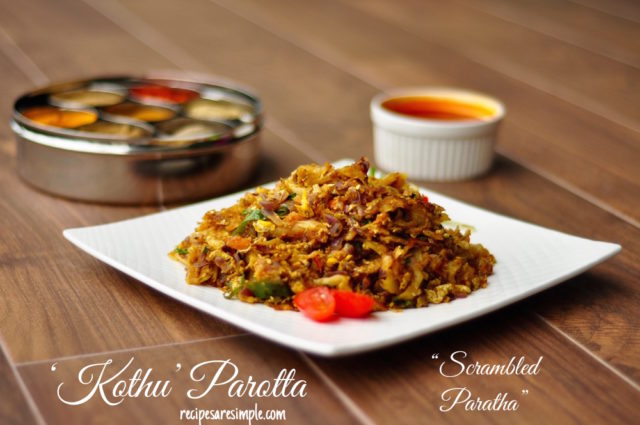 Kothu Parotta is a popular Street snack, in parts of South India and Srilanka. 'Kothu' means minced or chopped. This is a stir-fry, made with savory scrambled egg and chopped up / torn pieces of parotta (paratha) which is the popular layered and fried flatbread
You can hear the signature clacking noise in the evenings near the Kothu parotta stalls as the vendors chop up the ingredients together on a hot cast iron griddle, using a flat metal spatula.
People as they cue up eagerly to buy the hot and savory snack, love to see the process, which varies from vendor to vendor. Some add cooked chicken to the mix, but I much prefer the one with egg.
These days, it is easy to buy parotta almost anywhere. Next time, reserve a few to make this quick and yummy snack in no time at all.  It may be served with any simple dal or chicken curry or ' quick dalcha'.