25 April, 2017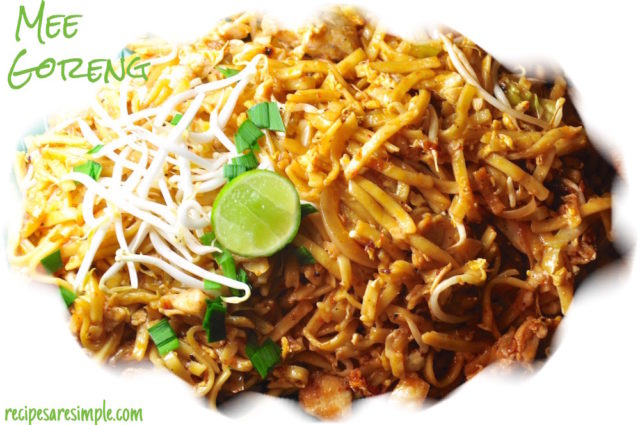 Mee Goreng Ayam | Malaysian Fried Noodles with Chicken.
Simple and Tasty street food or hawkers food that can be made in your kitchen TODAY! Very basic ingredients in an Asian kitchen. Translated, 'Mee' is noodles and 'Goreng' means fry. The stir fried noodles with chicken is extremely quick and easy to make as you can see when you watch my video.
Mee Goreng is popular in Malaysia, Indonesia and Singapore. I love how Malaysian cooking balances sweet, spice and sour in so many dishes, so perfectly. I started to learn Malaysian Cooking when I first moved to Singapore over fifteen years ago. I had a few good Singaporean and Malaysian neighbours back then who introduced me to so many things. We would shop, market and cook together. It was so much fun. I have lost contact with them over the years and often hope they will find me through my blog someday. I wonder if they are still cooking the Middle eastern and Indian dishes that I taught them as I am still whipping up a lot of what I learned from them.