19 June, 2017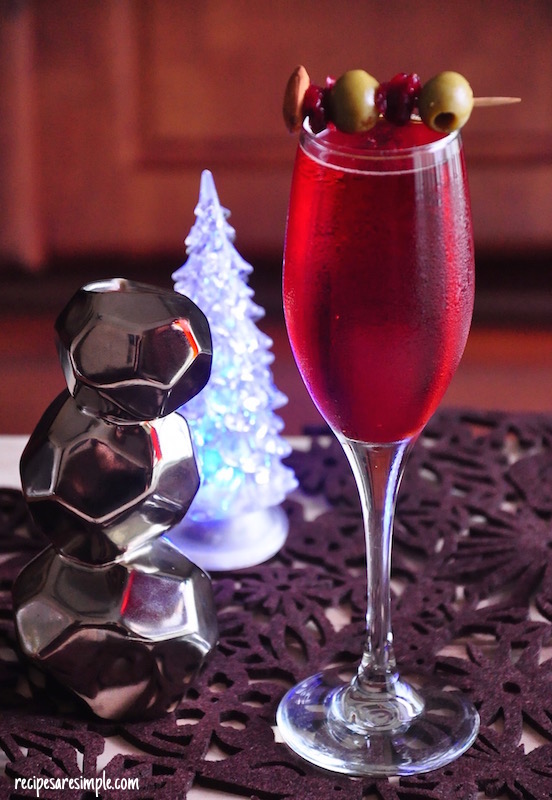 Orange Blossom Bellinis – The Exotic Mocktail.
I was introduced to this beautiful drink on my trip to Dubai. It's been a staple at my dinner parties ever since. The perfect mocktail, if you ask me. The light scent of the Orange Blossom Water along with the addition of nibbles is  a combination of flavours to tease the senses.  No alcohol required! This recipe replaces the customary peach puree and prosecco with sparkling grape juice, cranberry and sometimes blood orange juice. Here, it is the exotic scent of Orange Blossom that makes it all the more special.
This recipe was one of my contributions to a wonderful project, a Christmas Recipe Book that I was part of along with some fabulous foodies. Foodies+ Christmas Cook Book.