18 April, 2015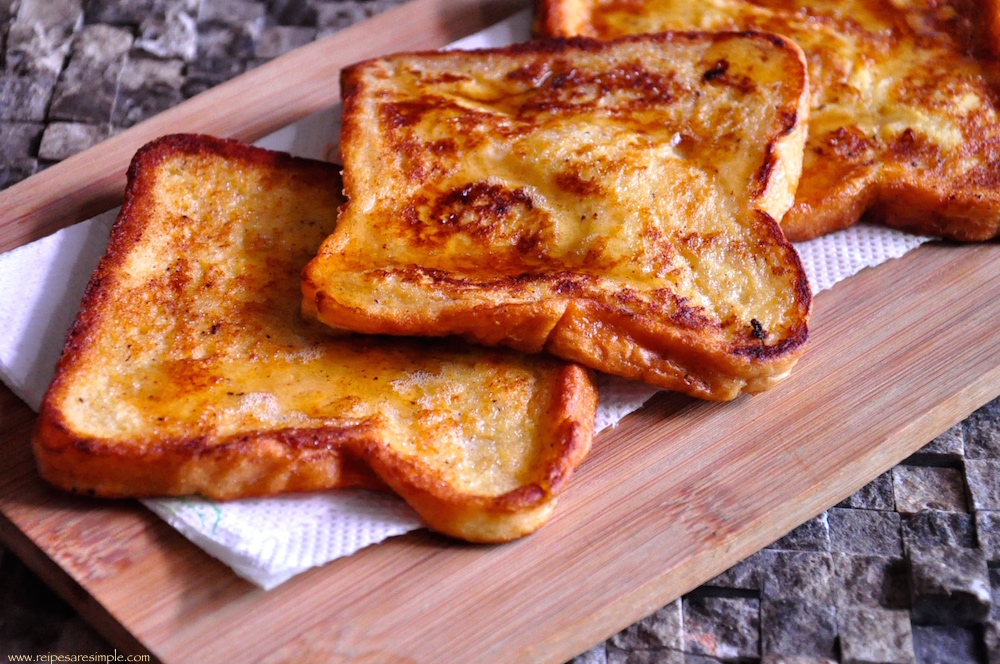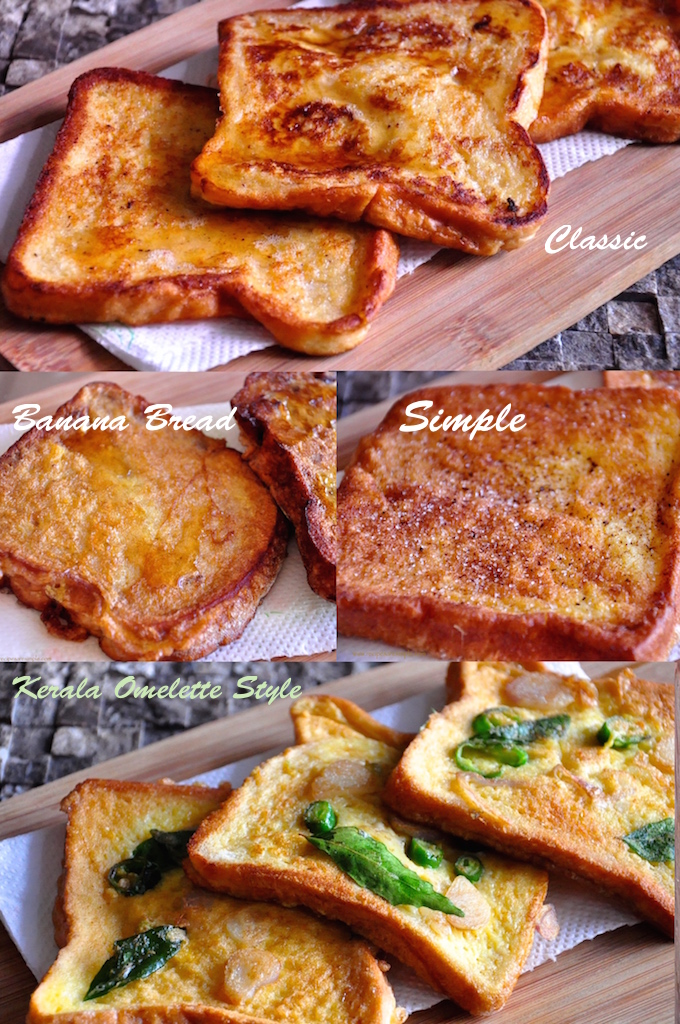 French Toast Recipes
There's quite a bit of fun history regarding the origin of the 'French Toast' as we know it today. Other names include German toast, American toast, Spanish toast etc.
The concept came into being when medieval European cooks who found it essential  to use up every bit of food to feed their families. It was found that old/ stale bread (or  'Pain Perdu' in French which translates as *Lost Bread' ) could be re used.  Dipping old bread in  a batter  prior to cooking on the stove top, brought a new lease of life to it. The result being quite tasty and satisfying.
Although the basic recipe was born out of poverty and necessity, Medieval recipes for "french toast" also suggest this meal was enjoyed by the wealthy as cook books for the wealthy mentioned such recipes using the finest, moistest white breads which were expensive at the time.  They also had crusts cut off – something the hungry would never think of doing.
Here I share  some  of our favorite French Toast Recipes. From a classic, to a simplified version, to some fun variations like my favorite KERALA STYLE FRENCH TOAST!!


You are here: Home > Bread and Breakfast  > French Toast Recipes
 

Recipe Name: French Toast Recipes

Recipe Type: Breakfast / Snack / Bread

Author: Shana c/o Recipes 'R' Simple

Yield: Each recipe yields 3-4 slices of french toast (depending on arty of bread used)