15 April, 2017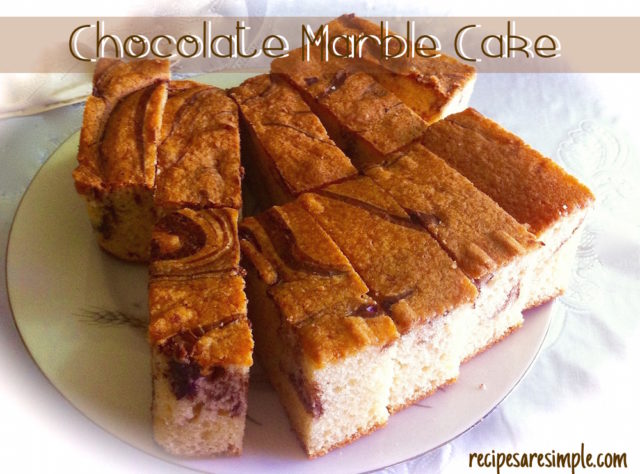 Happy Easter to all my readers! How about a Simple Chocolate Marble Cake ?
The technique of mixing two different types of batter, is known as marbling and has been around since the 19th century.  Presumably it originated in Germany, which is not surprising at all.  I love German recipes for cakes!
This marble cake is quite simple and makes for a good tea time cake. Add a little blue or pink food coloring to the vanilla batter to make the cake look more festive.  And for Easter, a very simple treat is to make these into cupcakes, piped with chocolate buttercream and decorated with mini fondant easter eggs. I was hoping to include the pics of those cupcakes here, but my camera memory card did a number on me and I lost some precious pics to oblivion. 🙁 A frustrating thing for a blogger.
Nevertheless, this is a very simple and yummy cake!