15 May, 2017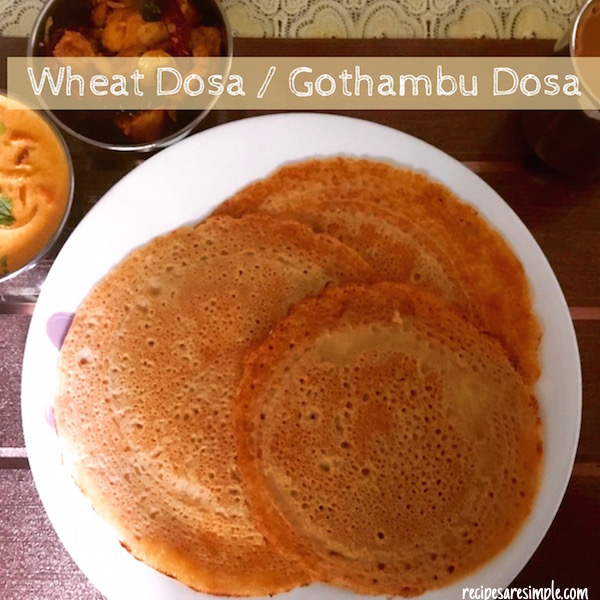 Instant Wheat Dosa | Gothambu Dosa  The quick breakfast remedy.
Instant wheat dosa is a life saver in my house on days when I wake up late or just am a little too sleep deprived to make a time consuming breakfast.
There are a few varieties of Wheat dosa that I have seen. Some versions are more savory, incorporating spice and other fresh ingredients. Some adding a bit of plain flour, semolina, dal or rice flour.
However, I prefer them with just wheat flour (Aata), water, ghee and salt! That's just four ingredients! And you dont have to soak anything, grind anything or chop anything! Simply whisk everything together, heat your pan (tawa) and make just like you would make regular dosas. It goes well with any curry (especially coconut milk based curries) or if you prefer sweet, simply serve with coconut milk and sugar! I personally love it with my tomato curry and some simply dry black chick peas (Kala Chana/ Kadala) or Ghee Roasted Chicken.
Check out my quick video below.