4 April, 2017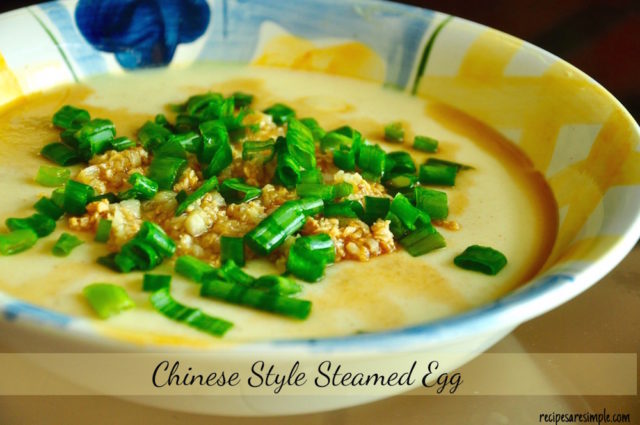 Chinese Style Steamed Egg | Steamed Water Egg  is the perfect  dish if you need to make something extra along with your rice and side dishes as a part of a yummy Asian meal. Silky smooth in texture, this savory set egg custard is absolute comfort! The texture is sometimes difficult to achieve, but after making this so very often for my kids after school meal, I have  learned some do's and dont's. Today I am sharing them with you.
Later, I will post my recipe for  Chawanmushi, which is the Japanese version of steamed egg. The Japanese version incorporates various fillings including, chicken and prawn. It can be had as an appetizer or a small meal by itself!
Back to the Chinese version though… sometimes simple is best. I mean it accompanies rice so well, and you dont need any extra sauces or gravy to moisten your rice so splendidly! The recipe also stretches the use of three eggs, to serve a family of four. Watch my video to make the perfect Chinese steamed egg.