15 June, 2015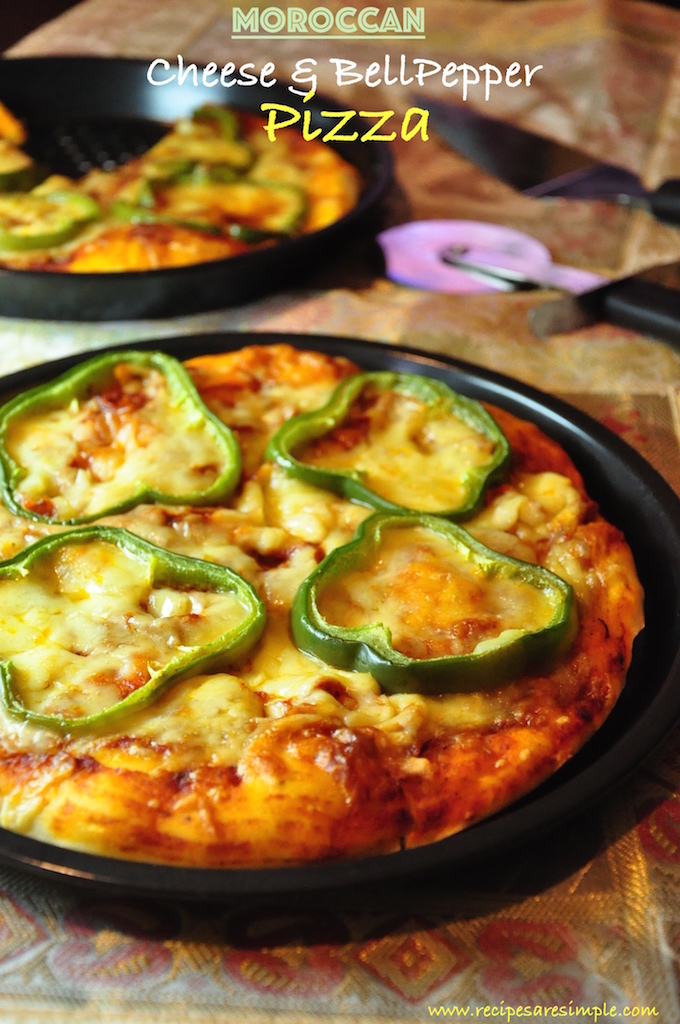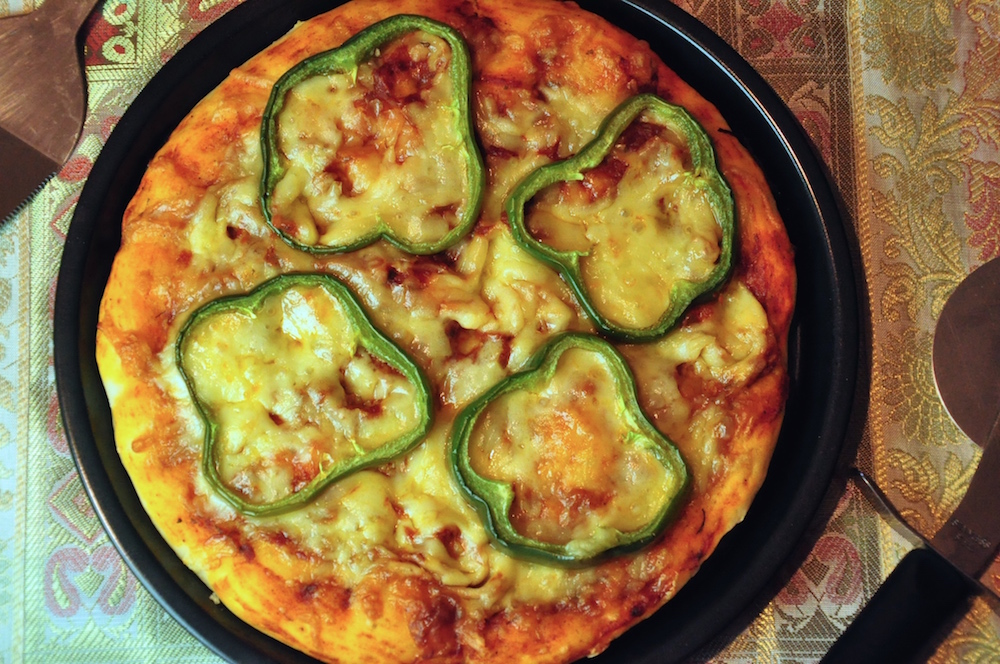 Cheese and Bell Pepper Pizza – Moroccan Style
This Delicious Cheese and Bell Pepper Pizza – Moroccan Style  has the perfect blend of Cheeses (Mozzarella, Cheddar, Colby and Parmesan) to make it perfectly  Cheeselicious!
The delicious home made Pizza Sauce comes with a difference, incorporating 'Moroccan and Middle Eastern' influenced spices and herbs. No heavy toppings are required. It's perfect with just sliced Green Bell Pepper. The perfect cheesiness, paired with scented and aromatic pizza sauce and the fragrance of the green bell peppers makes this PIZZA everyones favorite.
My kids love Pizza – but they are always taking off the toppings! So I make 2 batches :  Plain Cheese Pizza for them.
This just might be your new favorite Pizza too! The best part? It's so easy to make!
Mozzarella, is always the best bet when you want an ooey-gooey-strechy experience. It looks good too!

Mixing in some Cheddar Cheese provides a balanced flavor which goes extremely well with the Mozzerala

Adding a little bit of Colby Grated Cheese, you get a more even colored appearance. It is mild in flavor.

I like to add just a little bit of grated Parmesan for that kick and salty tone and  aroma.
You are here: Home > Baked Dishes / Savory  >  Cheese and Bell Pepper Pizza - Moroccan Style
 

Recipe Name:  Cheese and Bell Pepper Pizza – Moroccan Style

Recipe Type: PIZZA RECIPES

Author: Shana c/o Recipes 'R' Simple