1 August, 2017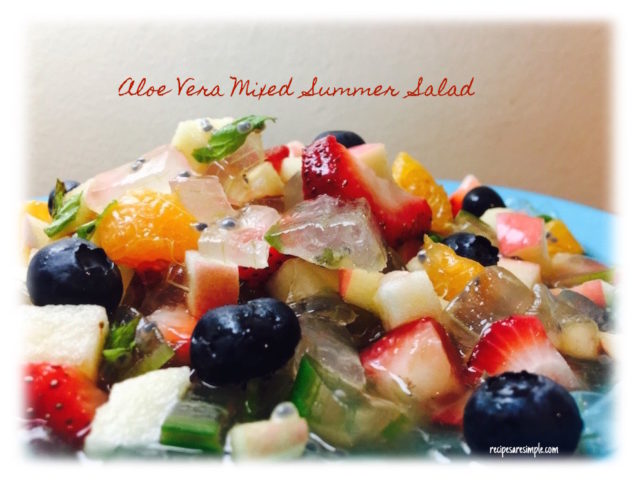 Fresh Aloe Vera Summer Salad
Aloe Vera Salad  – A cooling fresh salad for the hot summer days. This is my brunch after my long morning walk! This salad wakes you up, refreshes you and cools you down. It is a great picnic salad or post workout salad.
Aloe Vera facilitates digestion and helps to rid the body of toxins. It has cooling and soothing properties. It improves the functioning of the kidneys, liver and gall bladder. It is also good for the skin. Aloe is used widespread in topical treatments but is also good taken internally in juice and salads.
Important: Pregnant women and young children (below five) are advised against taking aloe internally. I am sure google has the explanations as to why.