4 February, 2017
Butter Cake | Soft Simple Yummy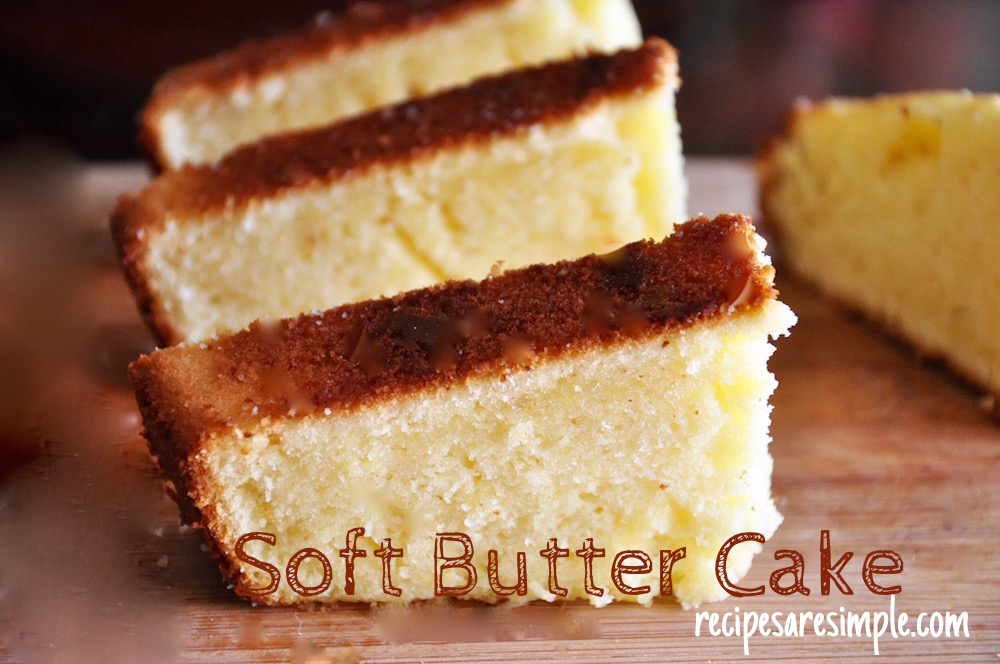 Butter Cake | Soft Simple Yummy
Every now and then, something as simple as this Butter Cake makes an otherwise dull day into something to look forward to. It is so easy to make, and you probably already have all the required ingredients in your pantry already! You can dream it up and serve it within an hour. This cake is perfect with a cup of tea or coffee. It also makes for a simple base cake to decorate with fondant or buttercream. You can make cupcakes with the batter too. To play around with the recipe  you can add grated orange or lemon zest to the batter.
Butter based cakes become denser upon refrigeration. Although I dont mind this at all, you might want to let it come to room temperature if taken out of the fridge.
I dedicate this recipe to my friend Afrah 🙂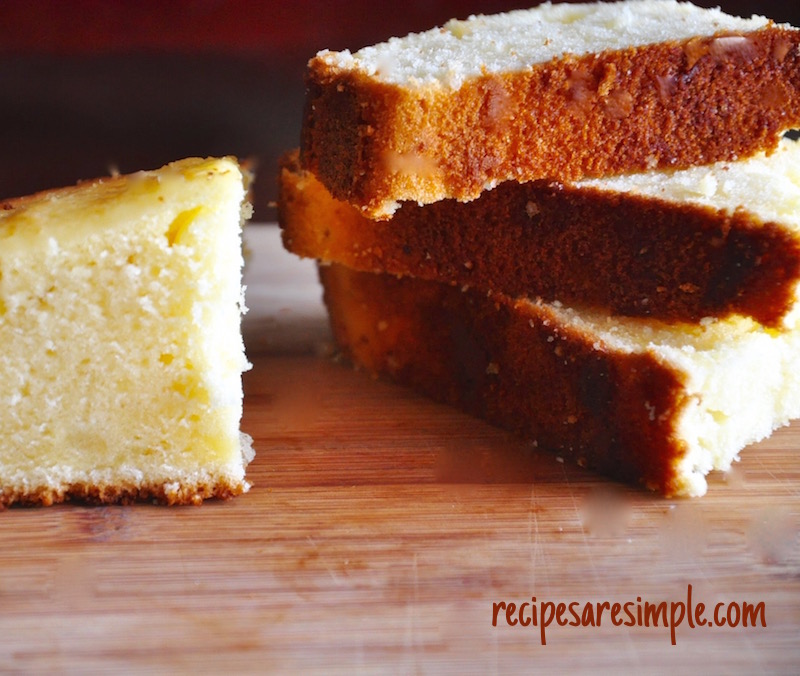 You are here: Home > Cakes  > Butter Cake | Soft Simple Yummy
 

Recipe Name: Butter Cake | Soft Simple Yummy

Author: Shana c/o Recipes 'R' Simple

Yield: One 9 " round cake
Ingredients:   (This recipe is for a 9 " round or 8×8″ square cake. You can easily (×2) or (×3) this cake for a larger cake or tiered cakes).
1 ½ cups plain flour
¼ tsp salt  (use 1/8 tsp if using salted butter)
½ Tbsp baking powder
½ cup milk, at room temperature
1 tsp vanilla
½ cup butter, softened ( bring to room temperature to soften- do not use microwave)
1 cup finely granulated caster sugar
2 eggs, at room temperature
Optional:  2 Tbsp grated lemon zest  OR 2 Tbsp grated lemon zest
Butter Cake | Soft Simple Yummy


Method:
First of all, Preheat oven to 325ºF / 160º C.
Sift flour with salt and baking powder into a bowl and set aside.
Also, combine milk and vanilla in a  cup and set aside.
Cream butter until light. Use a stand mixer with whisk attachment or hand held beaters. You can also use a whisk, it will just take a bit more time.
Add sugar gradually and continue to cream until fluffy.
Now add one egg at a time, beating well after each addition.
Beat till  the color changes from deep yellow to a very pale yellow.
Next, add the dry sifted ingredients alternately with the milk and vanilla. Add small amounts at a time till well incorporated, starting and ending with the flour mixture.
Beat just until smooth. Do Not Over beat after last addition of flour.
Stir in the orange/lemon zest also if using.
Pour into an ungreased baking pan ( 9" round pan or 8×8" square pan) that has been lined with wax/parchment paper
It is noteworthy that the pan should be no more than half full, since this is a high rising batter.
Finally, smooth the top of the batter with a spatula or spoon and then spread slightly from the centre towards the edges ( to decrease chances of a domed cake).
Bake in the preheated oven for 30-35 minutes till centre is set, the cake pulls from the sides of the pan and it's springy to a gentle touch. ( I use only the bottom heating element in my oven. Adjust timing according to the type and size of your oven. It is best to judge  by watching the color of the cake and testing with a toothpick for doneness).
Remove the cake pan from the oven and cool upright on a wire rack for 10 minutes.
Then invert, remove the paper and turn right side up. Leave on the rack to cool completely.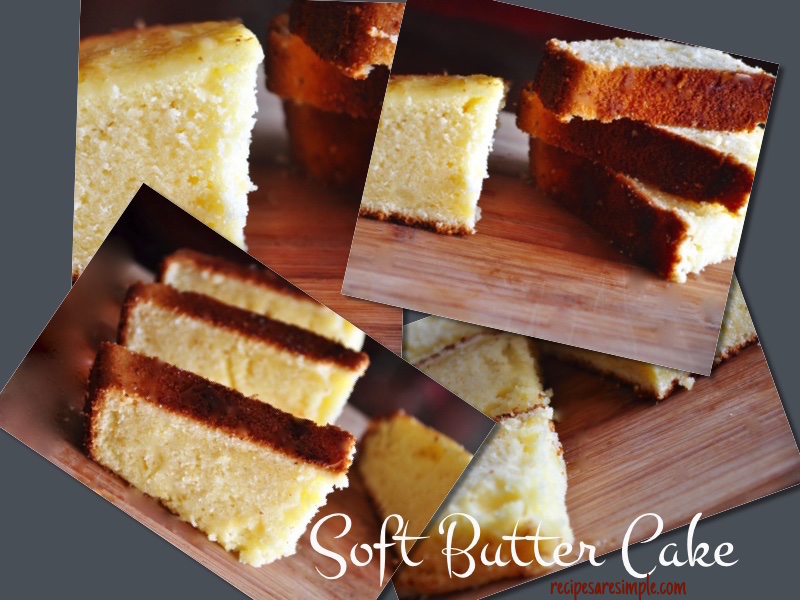 Butter Cake | Soft Simple Yummy
If you are looking for another substitute for the butter, you can or you can use 2/3 the measure of butter with margarine and 1/3 with vegetable shortening .
This cake batter is sufficient for 9″ round or 8×8 " square cakes. To double or triple simply  (×2) or (×3) each ingredient while exercising some discretion with flavoring and salt.
If you are being a large cake  (×3) the recipe, baking time would be 60-65 minutes.
Key Ingredients: Flour, Butter, Sugar, Eggs, Baking Powder, Milk, Vanilla, Salt.
Leave a comment if you tried – Butter Cake | Soft Simple Yummy .