22 September, 2015
Bru Coffee – How to make instant Bru Coffee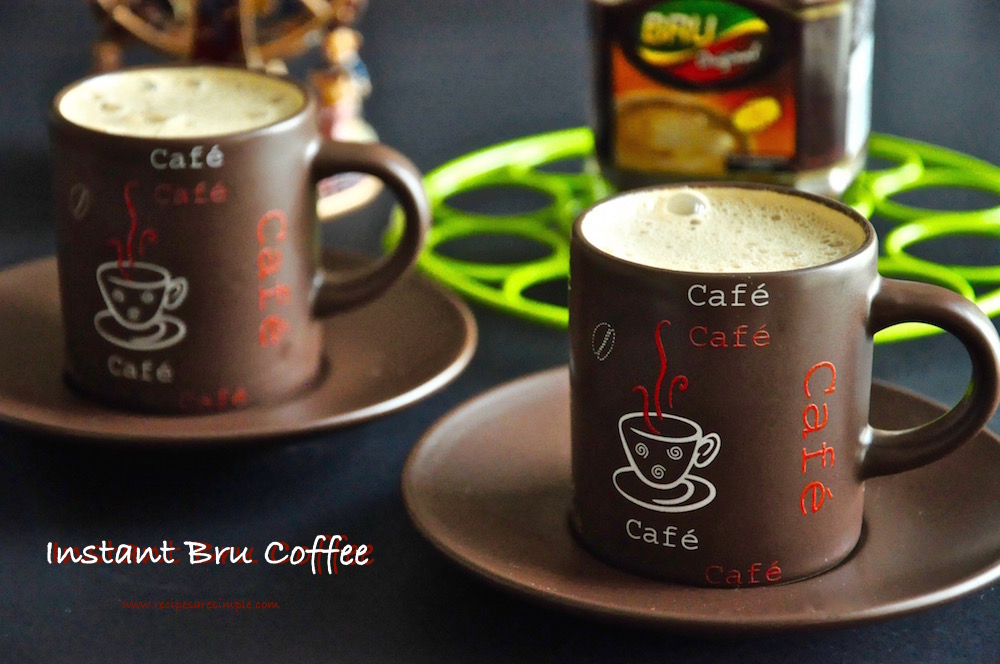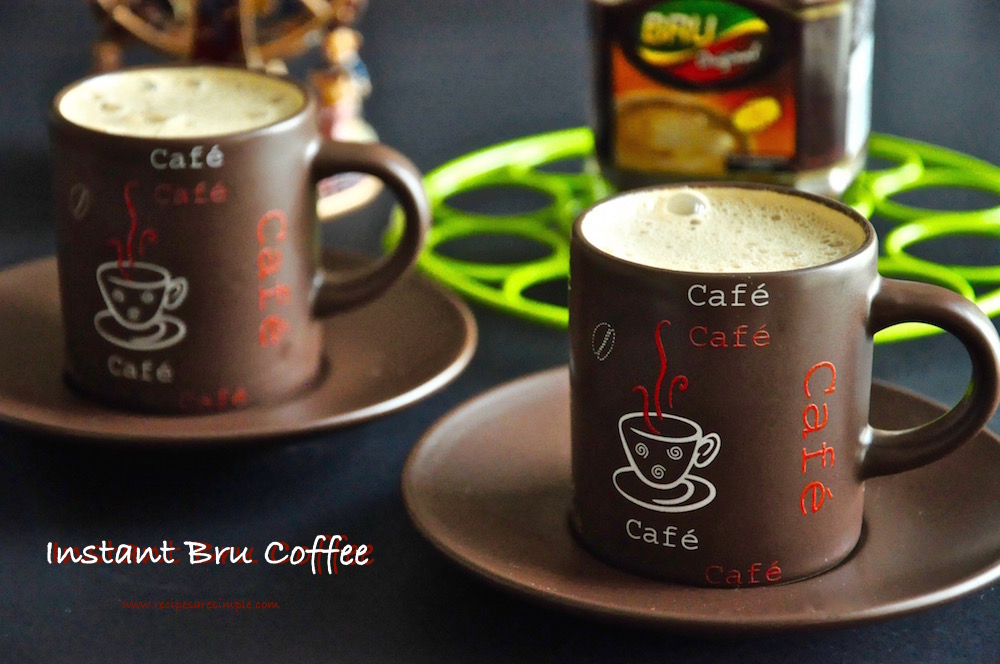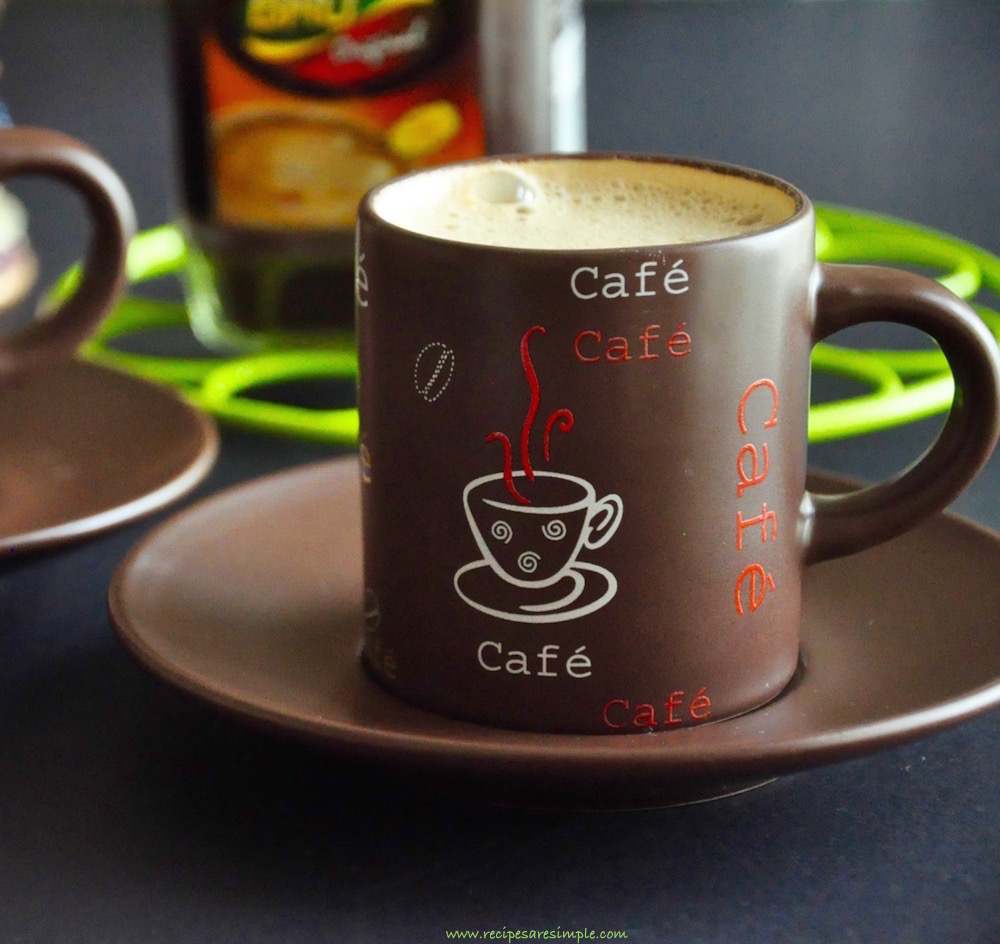 Bru Coffee – How to make instant Bru Coffee
Bru Coffee is a very popular name in Indian Coffee. I remember my college days, in the hostel cafeteria, they served the best Bru Coffee, and I used to look forward to it for breakfast and in the evenings. Those were the only years, I lived in India and this coffee was new to me. Even today, this coffee transports me back to the past. Don't you love how certain foods and drinks take us back to a memory?
Bru Coffee, comes in a few different varieties. It is popular for its blend of  70% Coffee,  and 30% Chicory. It can be made using a coffee filter OR using the frothing method as shown below. For the decoctions method (filter), check out the coffee decoction method.
And if you are more of a cold coffee person! Try chilling this coffee, it gives you a luscious, creamy iced coffee without any ice-cream!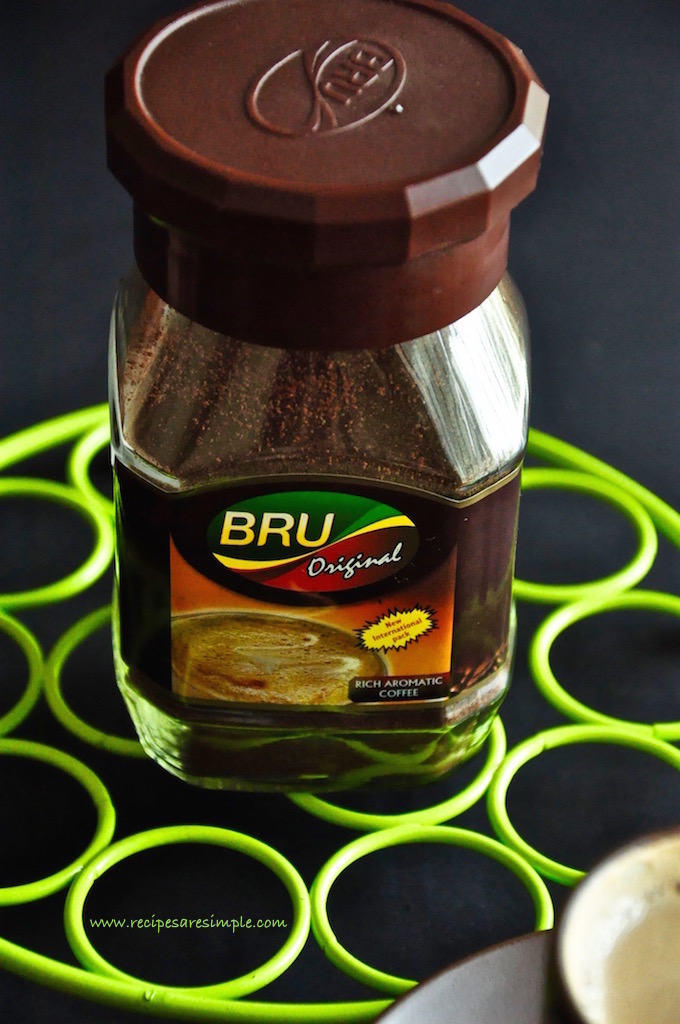 Bru Coffee – How to make instant Bru Coffee
You are here: Home > Drinks / Beverages  > Bru Coffee
 

Recipe Name: Bru Coffee – How to make instant Bru Coffee

Recipe Type: Drinks & Beverages / Indian Coffee

Author: Shana c/o Recipes 'R' Simple
Ingredients:
1 ½ cups / 300 mls full cream milk
3 ¼ tsp Bru Coffee Powder
4 ½ tsp  sugar
4 Tbsp boiled water



Method:
Add the milk to a sauce pan and bring to a boil.
Add the coffee powder and sugar to a large cup or individual cups.
Add the boiled water over the mixture.
Now using a milk frother, (if you have one), whisk the mixture till it becomes golden, creamy and frothy.

(If you do not have the frother, you can use a small whisk, fork or spoon to do the same. It just takes some more energy and a couple of minutes. Just get the mixture to a golden and creamy state.)

By now, the milk should have come to a boil. If it reaches a boil before your coffee mixture is ready, just reduce the heat to low and keep the milk on a simmer. Do not allow the milk to boil on high.
Add the boiled milk to the coffee mixture. Instead of stirring with a spoon, pour the milk and coffee back and forth from the sauce pan to the cup.
Do this a couple of times. This makes the coffee nice and frothy as well as lowers the temperature to make it suitable for drinking.
Your delicious BRU Coffee is ready. Enjoy.
Buy a milk frother now, it's a handy piece of kitchen equipment. See notes.
Bru Coffee – How to make instant Bru Coffee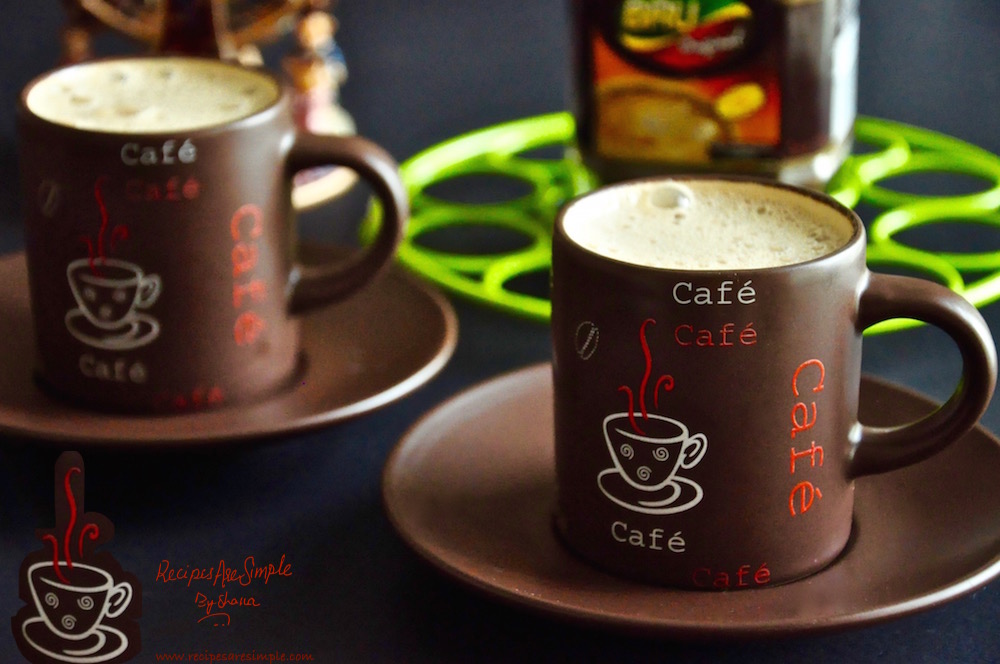 Traditionally the BRU Coffee is very creamy, sweet and strong – all in one. If you would like it less milky, boil 1 cup milk and half a cup of water together.
If using a brother, try not to go overboard. The amount of froth should make the coffee nice and light without turning the coffee into  'just foam'.
Key Ingredients: Bru Coffee, Milk, Sugar, Water.
Let us know if you tried – Bru Coffee. Comments from you provide motivation to keep up the driving force behind this blog, bringing you more delicious and perfected recipes regularly. If you liked this recipe, don't forget to comment, like or share.
[jetpack_subscription_form]