24 December, 2013
Broccoli Christmas Platter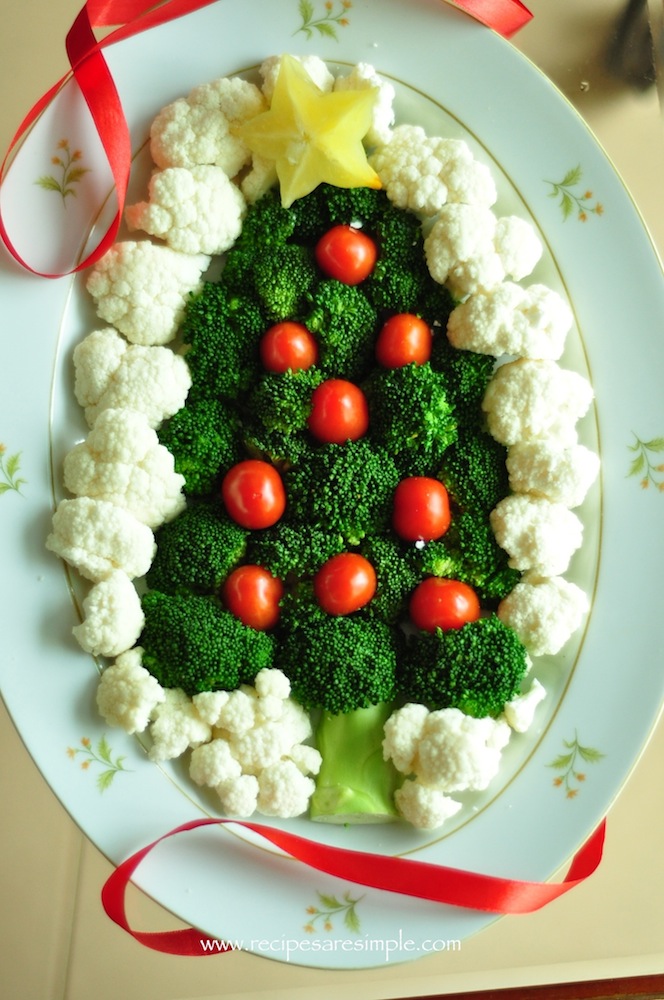 Broccoli Christmas Platter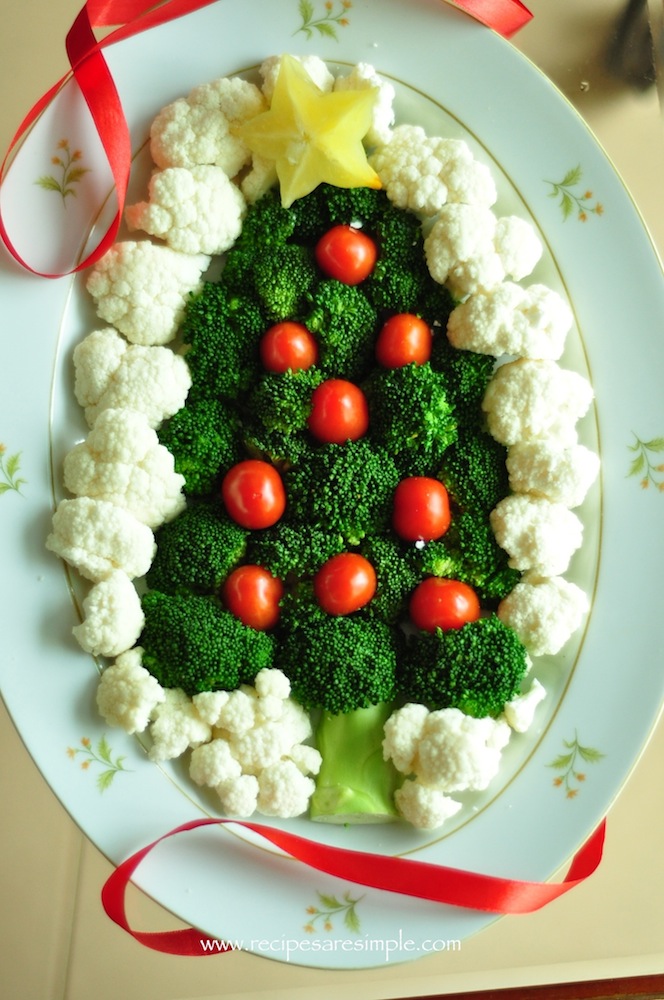 Cut the broccoli into small florets.
Cut enough off the stem to be able to lay flat on plate.
Cut the base stem to make the base of the tree and slice so that one side is flat.
Do the same with a head of cauliflower florets as with the broccoli.
Bring water to boil. Add the Broccoli for 1 minute and drain.
Rinse with cold water.
Boil the cauliflower florets for 30 seconds as well. Drain and rinse.
Use cherry tomatoes to decorate and serve in an oval shaped platter as shown.
Drizzle with salad dressing, As desired.
Finally, place a slice of Star fruit for the star on top.