29 September, 2013
Breaded MeatBalls (Indian)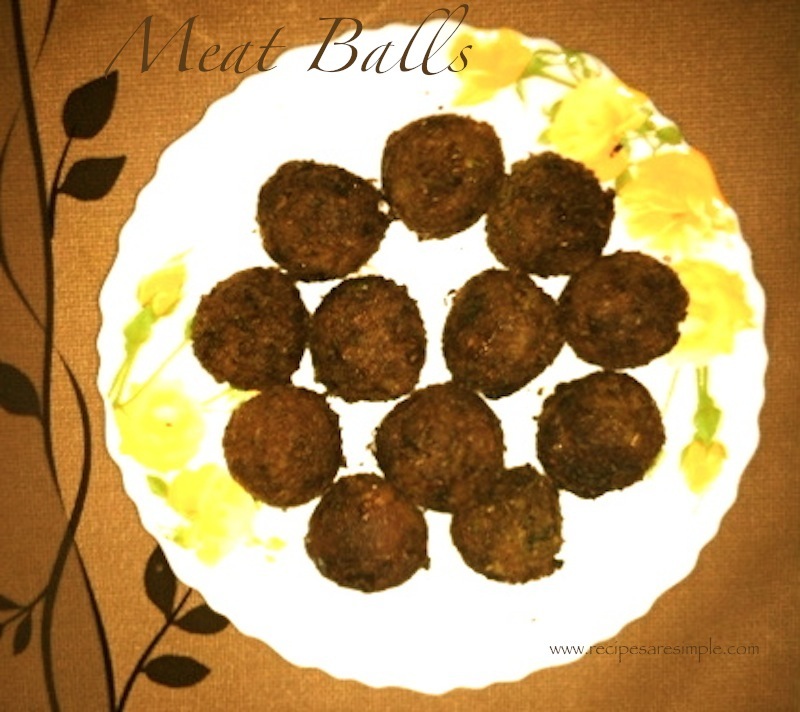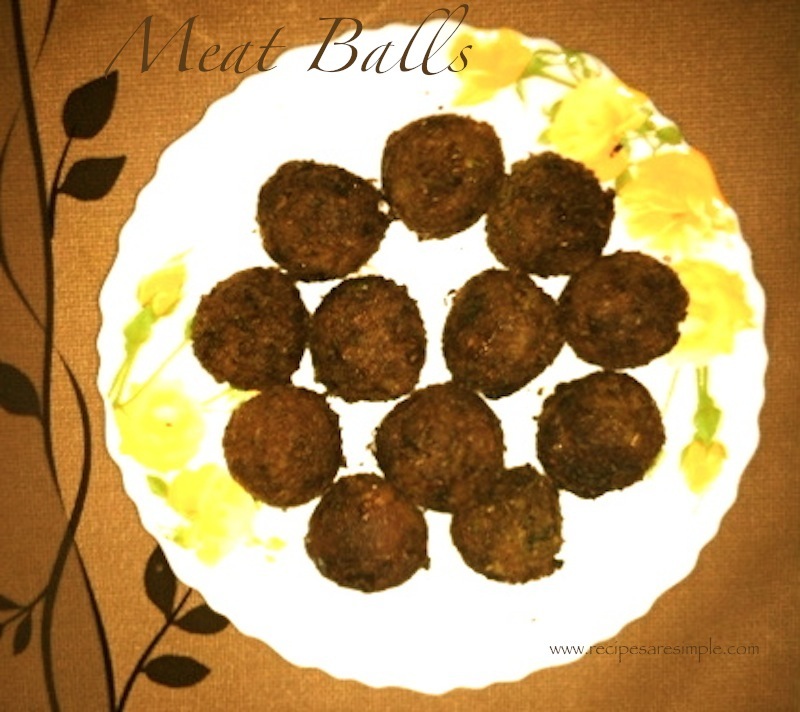 Breaded MeatBalls

By Femitha Ashreff

A tasty meat ball with Indian Flavors to serve as starters or snacks! Serve with a white sauce.
Recipe Type: Snacks & Appetizers
Author: Recipes 'R' Simple
Prep time: 
Cook time: 
Total time: 
Serves: 5
Breaded MeatBalls (Indian)
500 gms/1.1 lb  Beef

200 gms/ 2 cups Onion

2 medium  Potatoes, boiled and mashed

25 gms/ 2 tbsp Ginger

1 bulb/pod Garlic

5 Green chillies

1tsp crushed Fennel seeds,  crushed

3 cloves, 3 cardamom pods, crushed

½ tsp Turmeric powder

1tsp Chilly powder

1tsp Coriander powder

Salt -According to taste

Coriander leaves, A sprig

 Cream cheese – for dipping

Bread crumbs – According to your need (4 Tbsp or so)

3tbsp Oil




Cook the beef with a bit of ginger garlic paste and keep aside.

Boil the potatoes. Drain and mash well.

Chop the onion, chilly, garlic and ginger into fine pieces.

Heat oil in a pan and saute the onions,  garlic, ginger and chillies. Allow to cool.

Add turmeric powder, chilly powder, coriander powder, crushed fennel seeds, cardamoms and the cloves.

Grind the cooked meat  to a course texture.

Add the sauteed ingredients to it along with the mashed potatoes.

Add salt according to your taste.

Add a sprig of coriander leaves, minced.

Knead well to incorporate the meat and potatoes well.

Add bread crumbs to make the mixture tight.

Divide the mixture into round balls.

Dip the balls in beaten egg and coat with bread crumbs.

Fry the balls and serve with crème cheese or tomato sauce according to your taste.
Breaded MeatBalls (Indian)
Did you enjoy our Breaded MeatBalls ?
These meatballs are great served up with a white sauce (béchamel) with cheese, mayonnaise or mayo ketchup combo.