20 January, 2016
Best way to peel Ginger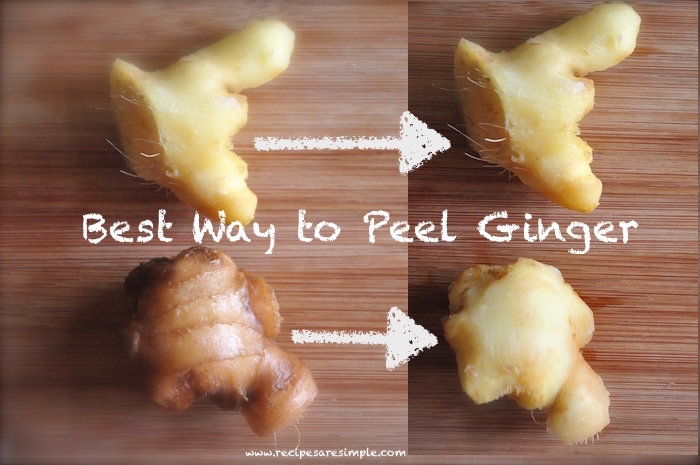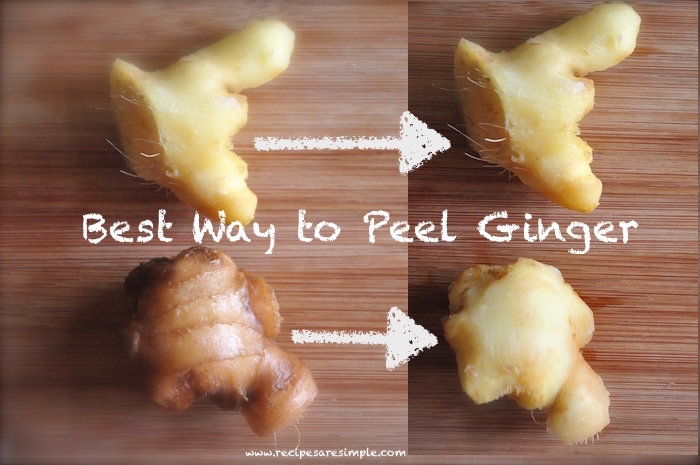 Best way to peel Ginger |- Reduce Muscle Soreness and Wastage
If you, like me – enjoy using ginger in my cooking extensively – this Kitchen Hack on ' The best way to peel ginger' will be useful.
I use ginger in most of my savory cooking. Although sometimes I don't bother peeling the skin, in dishes like Asian Stir-Fries. In other dishes like curries or to make the all important  Ginger – Garlic paste (A must have in the Indian Kitchen), the ginger simply must be peeled.
Whether you peel a lot of ginger or just a few knobs, it's always a good idea to waste less. In some parts of the world  fresh Ginger can be quite expensive. Having to peel a lot of ginger  with a knife can often cause muscle soreness. I remember the time I had to peel 6 kg of ginger in one go… towards the end I was just slicing away the precious flesh to get the task over and done with.
This method proved to become a fast favorite. No more Knives or Peelers. Watch the video. I hope this is helpful to some of you.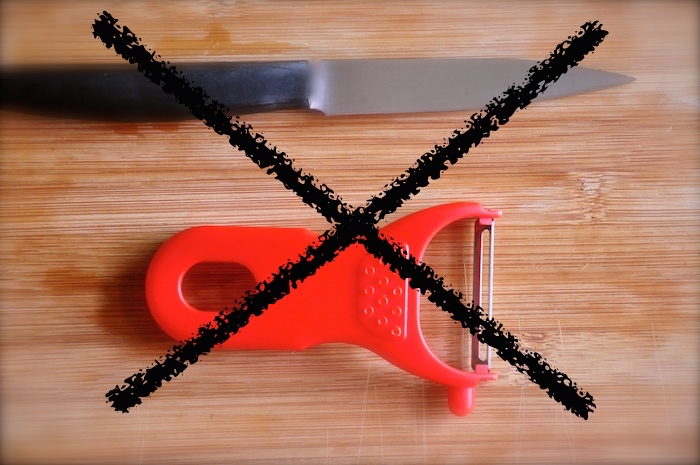 Best way to peel Ginger 
You are here: Home > Conversion Table & Useful Tips  > Best way to peel Ginger
 

Kitchen Hacks / Useful Tips: How to peel Ginger 

Author: Shana c/o Recipes 'R' Simple
Best way to peel Ginger 
Notes:
I read somewhere how using sand paper was another method to easily peel ginger. Let me know if you try that. Personally I don't like the feeling of holding sand paper with my hands, nor do I always have it handy.
Read about some of the health benefits of ginger here:
Leave a comment if you tried – the best way to peel ginger . Comments from you provides motivation to keep up the driving force behind this blog, bringing you more delicious and perfected recipes regularly.  Help us to Keep On Keepin' On (: !