19 August, 2015
Simple Bean Sprout Salad with Mint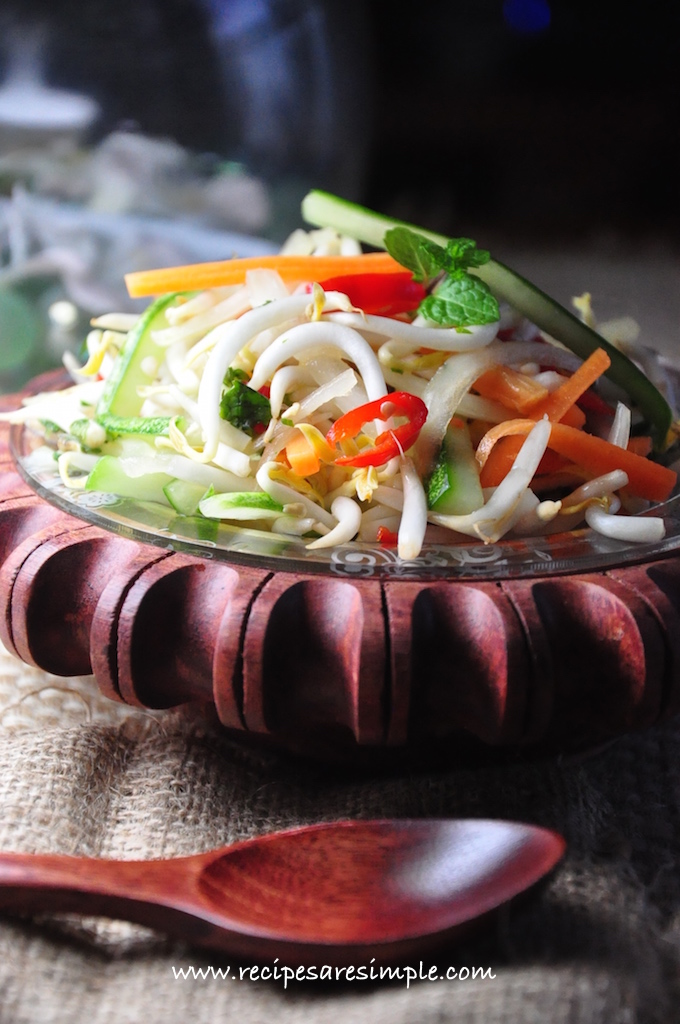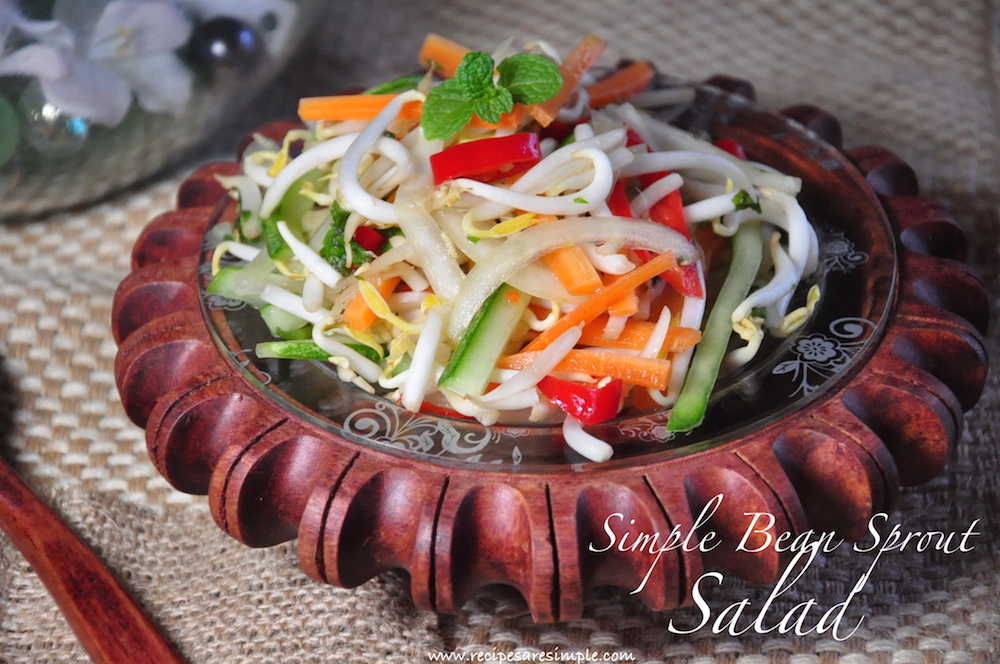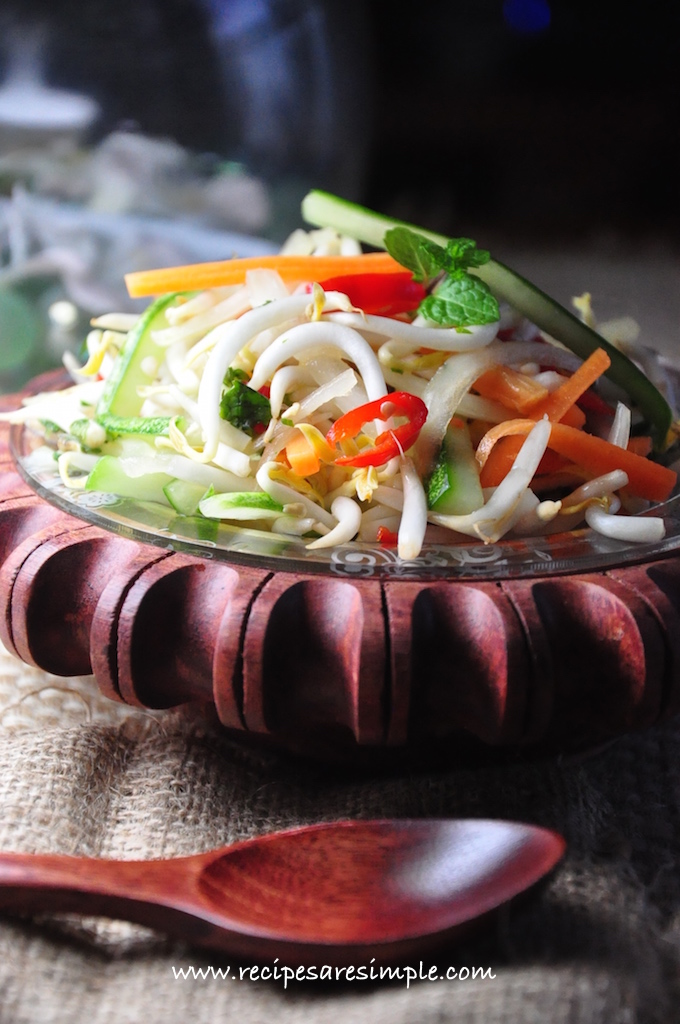 Simple Bean Sprout Salad with Mint
A fresh and simple Bean Sprout Salad thats great as a side dish with grilled meats, chicken or seafood. I especially love it with my curry leaf fried chicken. I should get to that post soon. This salad is made with basic, simple ingredients that you might already have in your fridge.
Simple Bean Sprout Salad with Mint
You are here: Home > Salads  > Simple Bean Sprout Salad with Mint
 

Recipe Name: Simple Bean Sprout Salad with Mint

Author: Shana c/o Recipes 'R' Simple



Ingredients:
2 cups fresh bean sprout (with seed coat removed)
1 vidalia onion (yellow onion), sliced thinly and separated
1 tsp ginger paste
½ – 1 Tbsp light soya sauce
1½ – 2 tsp brown sugar ( or castor sugar)
 juice of one small lime ( about 2 tsp)
2 long ( mild) red thai chillies, sliced thinly
1-2 small thai hot red chillies, slices (optional- if you like it hot)
3 Tbsp fresh mint, finely chopped
1 fresh, young carrot – peeled and cut into thin sticks
1 cucumber, peeled and sliced lengthways. Seed portion removed and cut into thin sticks as well.
3-4 drops of Asian  sesame oil
Method:
Add the onion slices to a bowl and separate each slice.
Add lime juice and toss well.
Add the soya sauce, ginger paste and sugar. Toss again.
Allow to rest for 10 minutes.
Meanwhile get all other ingredients ready.
Add the chill, mint, cucumber and carrot. Toss well.
Add soy, lim or sugar as needed.
Lastly toss in the fresh beansprouts and a few drops of sesame oil.
Chill well before serving.
Simple Bean Sprout Salad with Mint
Make sure all vegetables are drained thoroughly to keep the salad crisp and use only minimal sauce and juice.
For variety, you can ad some baked, roasted or salted peanuts.
Key Ingredients: Beansprout, Onion, Cucumber, Carrot, Mint, Soya Sauce, Lime Juice, Brown Sugar, Sesame Oil
Let us know if you tried it – Simple Bean Sprout Salad with Mint. Comments from you provide motivation to keep up the driving force behind this blog, bringing you more delicious and perfected recipes regularly. Please do leave a comment. We love to hear from you.