11 April, 2013
Basil Chicken Tandoor Style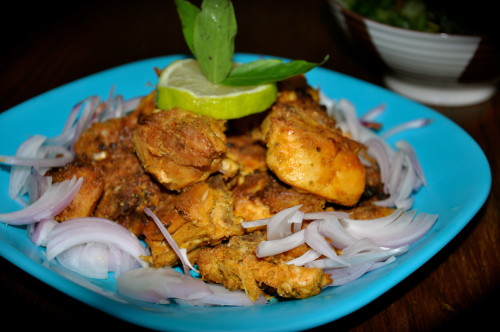 Basil Chicken Tandoor Style  
Putting a Thai Twist on the Delectable Indian Kebab. The incorporation of Basil / Thulsi leaves imparts a nice different flavor. As with any tandoori dish this is mouth watering delicious.
Basil leaves are packed with many  vitamins ,minerals & compounds that are known to have disease preventing and health promoting properties.

They provide anti-inflammatory and anti-bacterial properties.

Very low in calories and contain no cholesterol.

Act as anti agers and are very good for skin.

Protect from lung and oral cavity cancers.

Very good for bones.

Help control heart rate and blood pressure.

Basil leaves are an excellent source of iron.
Are these enough reasons to try and imcorporate them into your diet? Try this lovely recipe for Basil Chicken Tandoor Style.
Basil Chicken Tandoor Style




Ingredients:
800 grams Chicken pieces

( leg  and thighs only- breasts cooked along other pieces will be very dry )

4 tsp ginger garlic paste
1 Tbsp lime juice, 1-2 tsp chilly powder
1 tsp butter
1 tsp  chick peas flour

(besan/gram flour)

pinch cumin or ajwain seeds
4 Tbsp Basil
 1 Tbsp olive oil
10 cashewnuts
 2 Tbsp cheese
1 tsp green chilly
½ cup  thick/hung yoghurt

(see notes)

2 tsp chat masala powder
Black salt or himalayan salt(if you cant get it just add regular salt) to taste, about 1 ¼ tsp

(see notes)




Method:
Marinate the chicken pieces with 2 tsp of the ginger garlic paste, limejuice, chilly powder and salt for 15 minutes.
Heat 1 tsp  butter , add cumin and allow to  turn golden Add the chick peas flour and stir well till you get a nice nutty aroma and the flour is well cooked.
In a small mixer/grinder, process the Basil leaves and olive oil together to a smooth 'pesto' paste. Set aside.
To the same processor/grinder,Add the cheese, cashews,green chillys, remaining ginger garlic paste> process again till smooth.
In a bowl, add the yoghurt, chat masala, the cashew paste, chick peas paste,  basil paste and  salt to taste. Stir well to get a homogenous mixture.Taste for seasoning and adjust as necessary
Apply this to the previously marinated chicken and refridgerate for at least 2-3 hours.
In a griddle pan fry the pieces with a bit of oil to get some char marks , turning to get them on all sides. About 2- 4 minutes, in batches
Line a tray with foil paper. Lay the chicken pieces fleshy sides up .Transfer to preheated  180ºc oven and bake for 15 minutes basting with butter half way through the cooking time.
Basil Chicken Tandoor Style  
Did you enjoy our Basil Chicken Tandoor Style ?
Notes: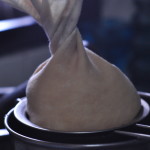 Hung Yoghurt: Take your yoghurt in a muslin cloth and hang OR place on a steel tea strain over a
large cup. After 30 minutes to  1 hour the whey will fall down in to the cup and you will be left
with a nice thickened yoghurt
Black Salt or Kaala Namak  ("black salt" in Hindi) is a rock salt infused with sulfurous herbs and spices. It's powder is used as a condiment for several dishes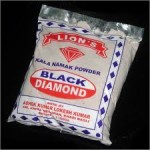 You May Also Like: Mouth Watering Chicken Tikka