5 March, 2013
Banana Walnut Muffins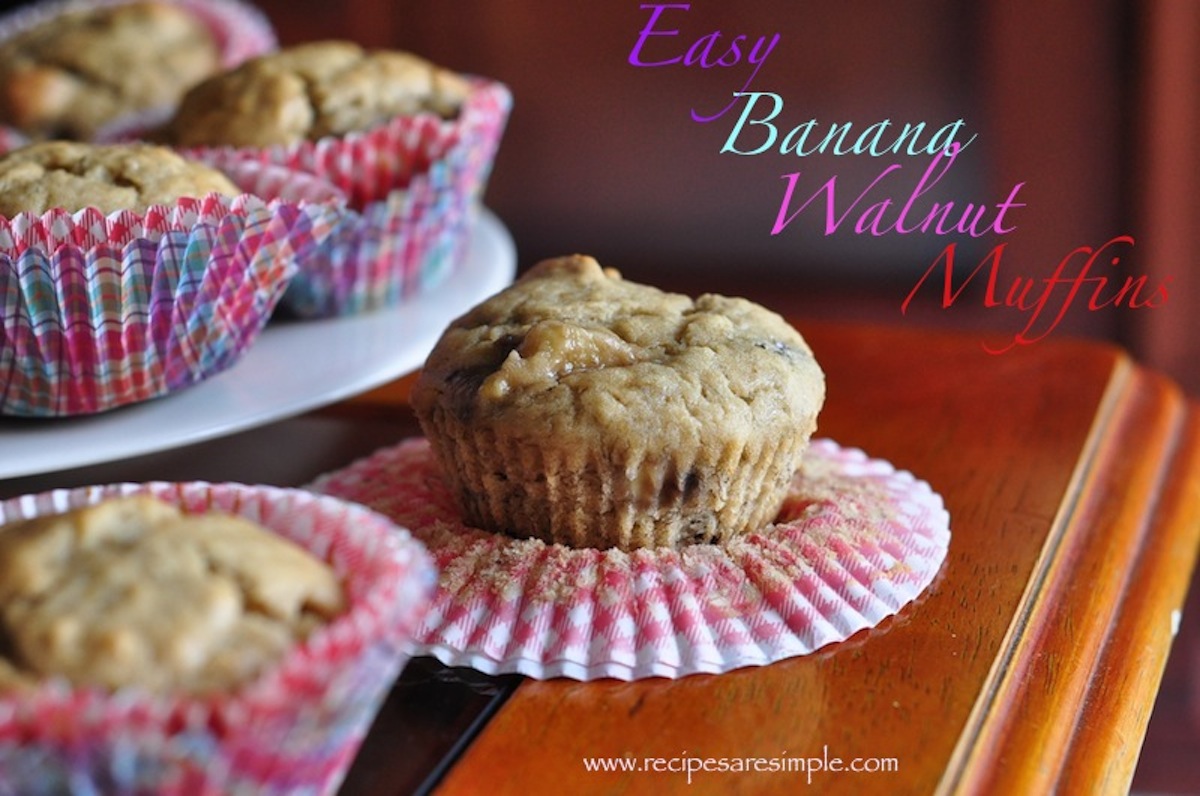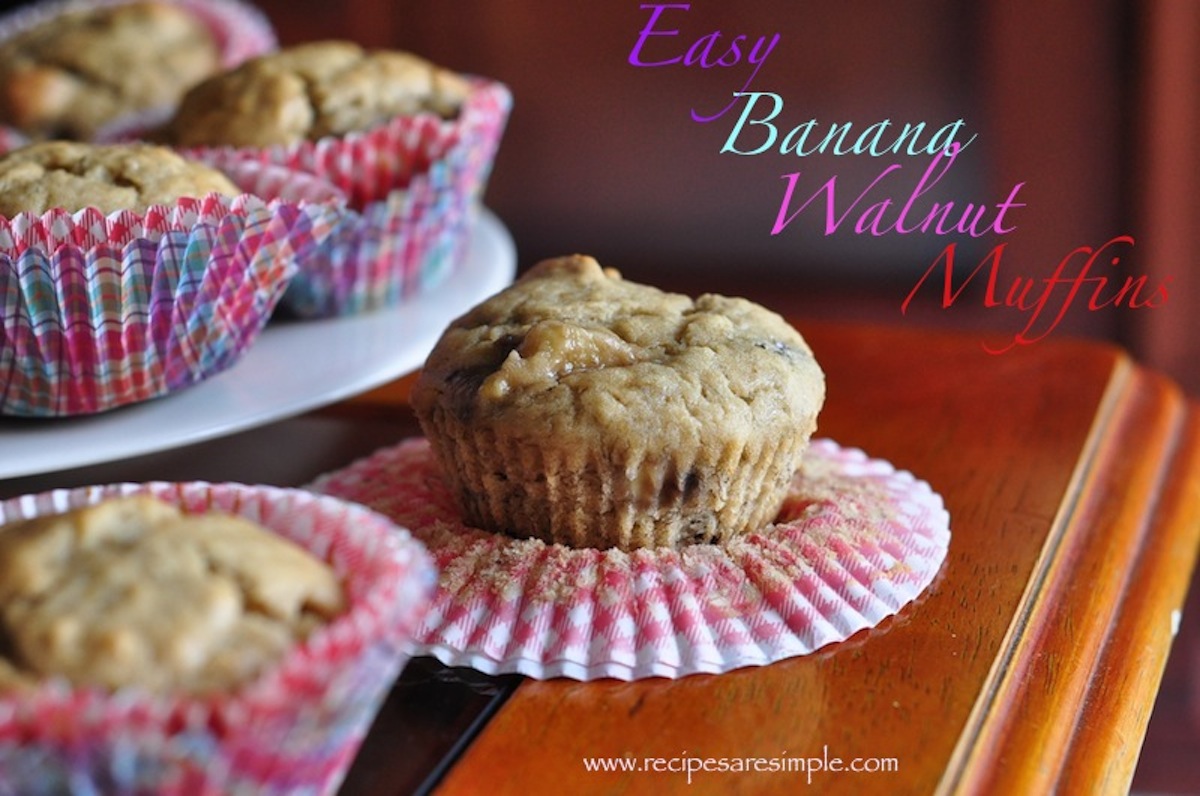 Banana Walnut Muffins
We tried a dozen different recipes for our favorite muffins and finally found this recipe by Tyler Florence and its fool proof. Changed a few elements to suit our taste. These delicious banana walnut muffins are so easy to make and its a great way to entertain kids asking them to stir the ingredients etc…Makes about 12 large or 20 small muffins
Banana Walnut Muffins
Ingredients:
2 cups plain flour
1 ½ tsp baking soda
½ tsp salt
4 ripe – over ripe bananas
3/4 cup brown sugar
1 ½ sticks/3/4 cup butter(I use salted butter,it works fine, original called for unsalted though) left at room temp to melt,(Do not heat & melt to an oil)
2 eggs (taken out of fridge before starting)
1 tsp pure vanilla extract
½ cup walnuts , chopped slightly




Method:
Preheat oven to 375ºF/190ºC and lightly butter muffin tray( or use individual cups with paper muffin cases and no need to butter)
In 1st  bowl, mix flour,baking soda and salt. Sift once together.
In 2nd bowl,Cut & Mash 2 of the bananas with a fork so that they still retain some texture.
In a mixer,fitted with a wire whisk or with an egg beater,whip the remaining 2 bananas and sugar well until smooth.
Add melted butter, eggs and vanilla and beat well,scraping the sides of the mixer /bowl with a spatula once or twice.
Pour this wet mix  and fold into the dry mix till just incorporated. DO NOT OVER MIX.
Fold in the mashed banana and walnuts gently.
Drop in the batter to fill the mufin tins/cases just about ¾ way up. Remember that if you want peaked muffin tops like from the shop you need to have ample batter to begin with. Tap gently on counter to remove air bubbles.
Bake until a toothpick stuck in the muffins comes out clean( the toothpick test)- Around 18-20 minutes & top turns golden.
Let cool in the oven for a few minutes. Serve warm. (My husband likes them cold too!)
Banana Walnut Muffins 
Did you enjoy our 

Banana Walnut Muffins 

?
Notes:
Do not over mix the batter. You muffins will not rise.
Do not under mix the batter – ingredients- flour and wet batter should be incorporated well.
Do not use old baking soda.
Same batter can bake a Banana Walnut Cake as well!