3 October, 2015
Baked Fish and Chips – Healthier Choice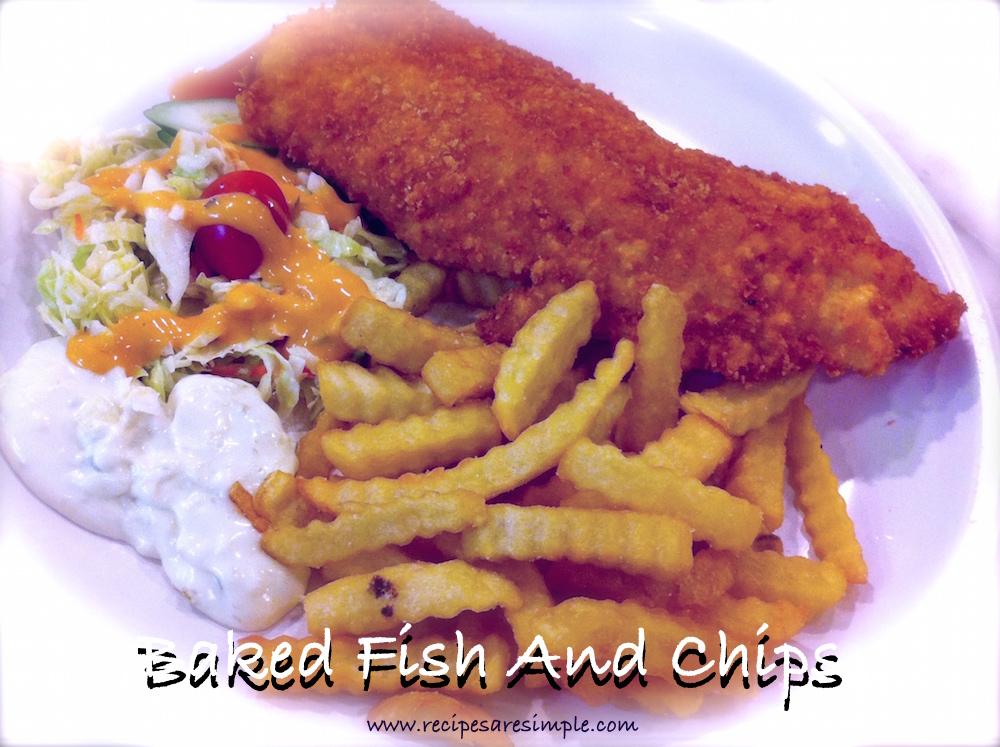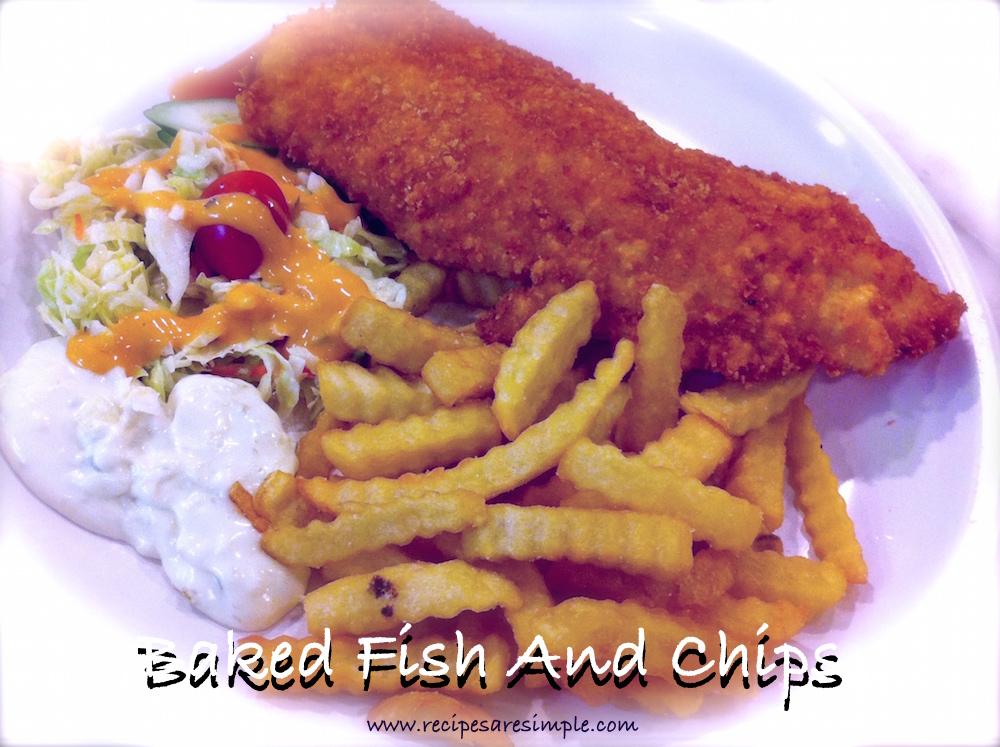 Baked Fish and Chips – Healthier Choice
There are a few versions of Fish and Chips, that I absolutely adore.  My Crumbed fish and chips for example, which my kids love. It is darker and more seasoned with a special jalapeño sauce marinade. This baked version however, is made more simplified. Seasoned very lightly, and baked so that it's healthier. And it's still so yummy! I make this when I am pressed for time. If making home made fries, make sure to soak the cut fries in water before baking. I love using my new crinkle cutter!
Baked Fish and Chips – Healthier Choice
You are here: Home > Fish  > Baked Fish and Chips
 

Recipe Name: Baked Fish and Chips

Recipe Type: Baked / Fish

Author: Shana c/o Recipes 'R' Simple

Soaking time: 3 hours
Ingredients:
FISH:
400 gms firm fish fillet like cod or dory

 ¹/3 tsp dijon mustard

1 ¼ tsp lemon juice
¹/3 tsp white pepper powder
¹/3 tsp salt
2 cups bread crumbs or panko
1 cup flour – wheat or all purpose
1 tsp baking powder
1 egg, beaten
¼ cup milk
CHIPS:
200 gms potatoes, cut into thin or crinkle cut fries
½ tsp salt
½ tsp black pepper
2g black pepper
oil for brushing
TARTAR SAUCE:
5Tbsp mayyonaise (lowfat)
1 Tbsp gherkins or pickles chopped
1 Tbsp capers
1 Tbsp chopped parsley
1-2 tsp lemon juice
¹/8 tsp white pepper powder
Method:
Slice the peeled potatoes into desired shapes and soak in cool water for 3 hours.
Combine all the ingredients for the tartar sauce in a bowl. Chill till ready to eat.
Preheat oven to 170 º c / 338 ºF.
Marinate the cleaned, rinsed and drained fish fillets with salt, pepper, dijon mustard and lemon juice.
Put the flour mixed with baking powder in one plate, the breadcrumbs in another.
Mix the egg with milk in another shallow bowl.
Season the flour with salt and pepper.
Dip the fillets, first in the flour, then the beaten egg  and milk mixture and lastly in the breadcrumb mixture.
Make sure to coat evenly.
Prepare a baking tray brushed lightly with oil.
Arrange the fish fillets on this.
Place in the oven and bake for 20 – 25 minutes. Watch the color.
Meanwhile, drain the fries on paper towel.
Place on another oiled baking tray and toss lightly in the oil. Or spray oil over the fries lightly.
Once the fish is taken out, reduce  oven  temperature to 100 º c / 212 ºF.
Place the fries in the oven and bake for 15- 20 minutes.
Serve the Baked Fish and Chips with the tartar salad , mixed veg and slaw as desired.
Baked Fish and Chips – Healthier Choice
The key to the best Fish and Chips is to use the Freshest fish fillets!
Key Ingredients: Fish, Potato, Flour, Breadcrumbs, Seasoning, Mayonnaise
Leave a comment if you tried the Baked Fish and Chips. Comments from you provide motivation to keep up the driving force behind this blog, bringing you more delicious and perfected recipes regularly. Please do leave a comment. Love to hear from you.