14 June, 2015
Baked Eggs and Kale with Mushrooms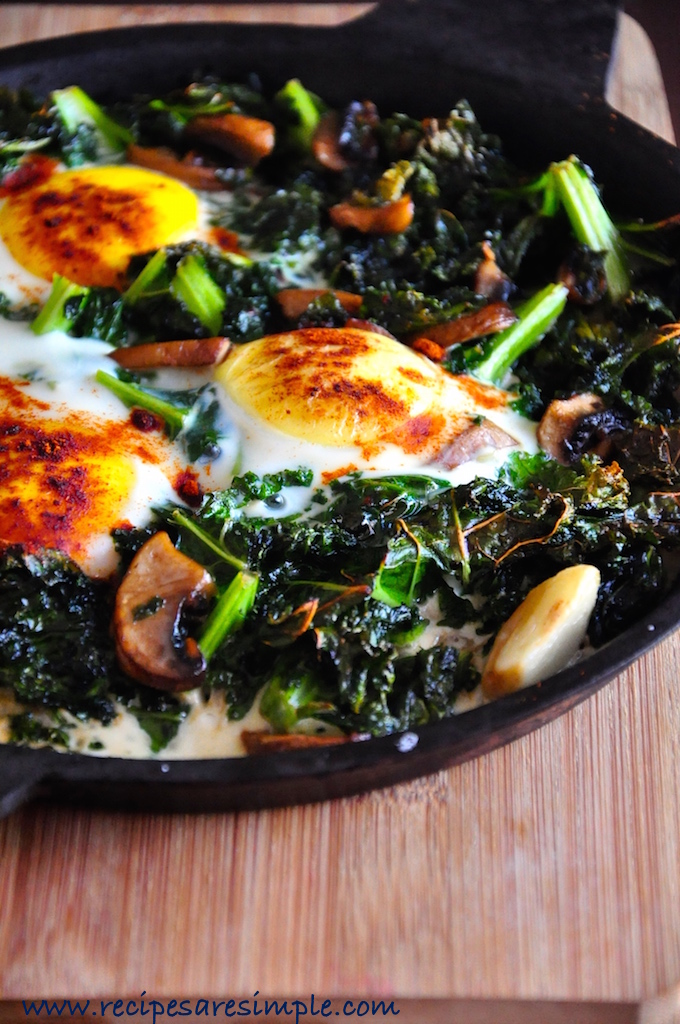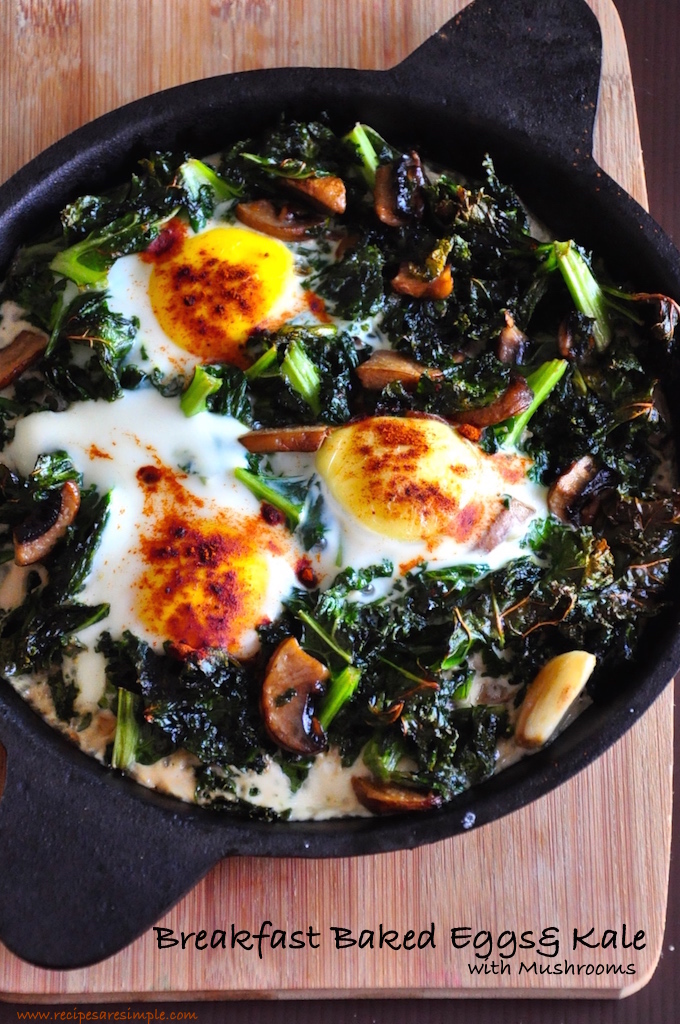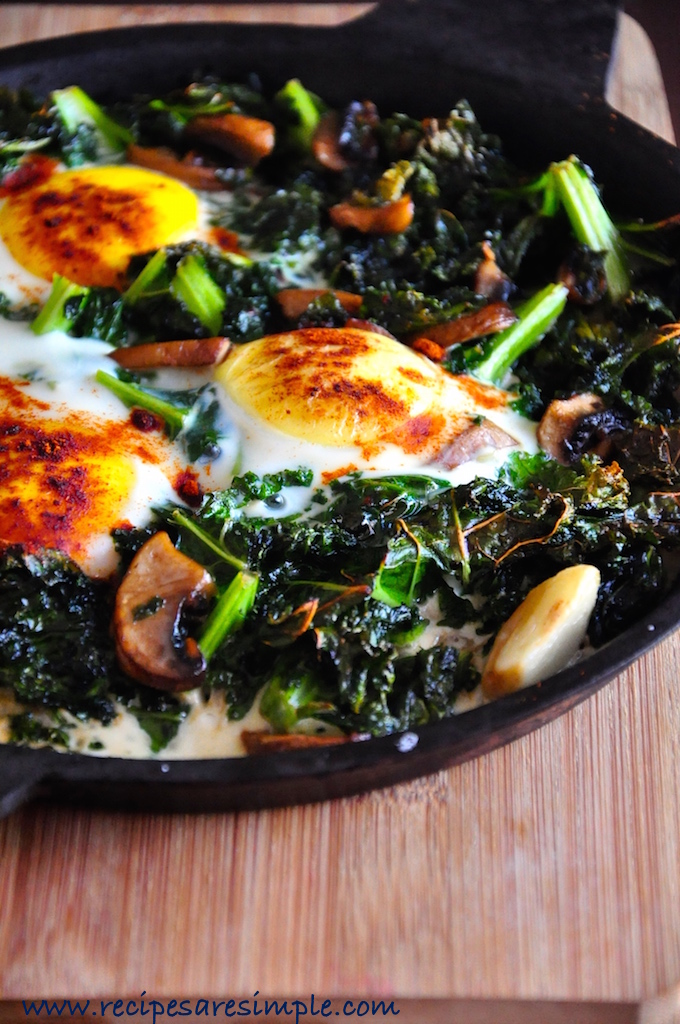 Baked Eggs and Kale with Mushrooms
Looking for a very quick and easy dish that is healthy and tasty at the same time? This Quick Baked Eggs and Kale with Mushrooms is the perfect side dish to serve at any meal.
Serve with breakfast noodles, rice or even in wraps. We love the flavor of kale. I even got my eleven year old to eat the 'green stuff' because of the lovely 'sunny side up' eggs that lay over the nest of savory, crisped and flavorful kale.




You are here: Home > Vegetarian & Eggs  > Baked Eggs and Kale with Mushrooms
 

Recipe Name: Baked Eggs and Kale with Mushrooms

Recipe Type: Eggs & Breakfast / Healthy

Author: Shana c/o Recipes 'R' Simple
Baked Eggs and Kale with Mushrooms
Ingredients:
250 gms kale
4 eggs
5 swiss brown or brown button mushrooms
2 cloves garlic, bruised
1 ½ Tbsp oyster sauce
1 Tbsp rice bran oil

(or oil of choice)

1 tsp paprika powder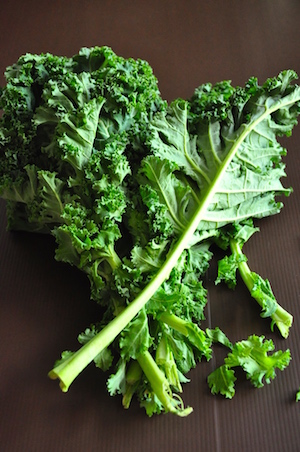 Method:
Preheat oven to 230ºc /446º F.
Rinse the Kale well. Fold lengthwise, to cut off the hard stem and discard.
Roll the leaf up and chop coarsely. Set aside.
Rinse the mushrooms. Remove the stem and discard.
Cut in half and slice thinly. Set aside.
Heat the oil in a wok, add the bruised garlic cloves and fry till golden.
Add the mushrooms and fry for 30 seconds.
Then add the kale and toss till the leaves wilt considerably and are tender. A minute should do.
Stir in the oyster sauce to  coat evenly.
Add the kale to a oven proof pan. Cast iron is ideal.
Break the eggs over the plated kale. Do not stir.
Sprinkle some paprika over the yolk. This is optional.
Place in the middle rack of the oven for 5 minutes.

(Oven temperatures vary, so adjust accordingly).

(I like to bake with only the upper heating element, switched on).

The kale should be lightly crisped in patches and the yolks just set.
Dive into them while still warm and enjoy!
Baked Eggs and Kale with Mushrooms
You can substitute the oyster sauce with a tsp of seasoning powder like Knorr® or Maggi® if you prefer, mix in a spoon of water with a few drops of sesame oil.
Spinach can be used in place of kale, although the flavor and texture will be affected.
Key Ingredients: Kale, Eggs, Mushroom, Oyster Sauce, Paprika
Let us know if you tried it – Baked Eggs and Kale with Mushrooms . Comments from you provide motivation to keep up the driving force behind this blog, bringing you more delicious and perfected recipes regularly. Please do leave a comment. We love to hear from you.