1 May, 2016
Baharat Spice Mix | Recipes are Simple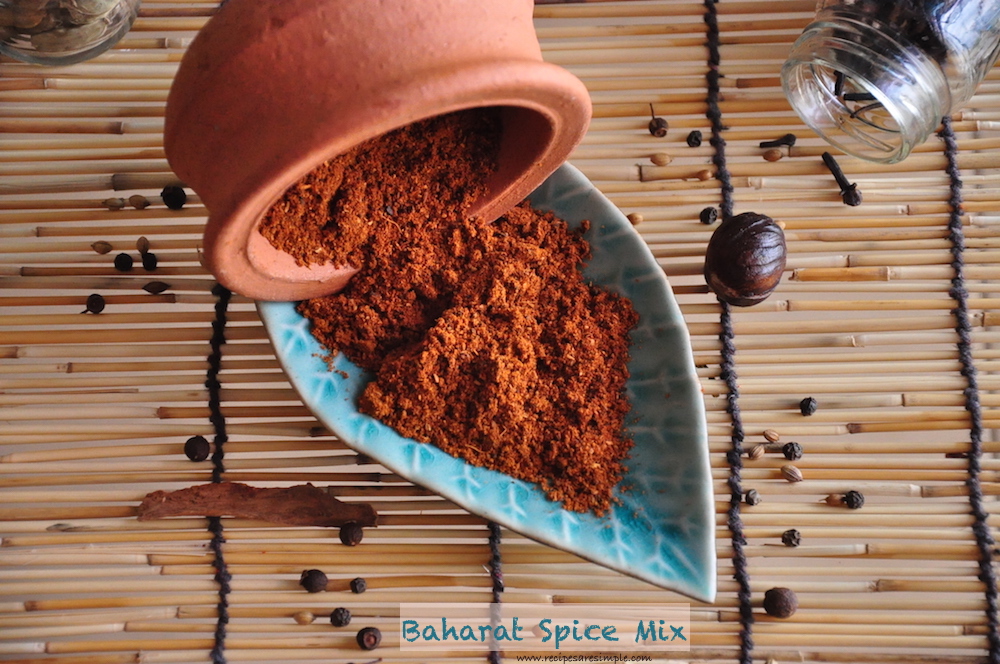 Baharat Spice Mix | A must have for Middle Eastern Cooking
An absolute essential to the Middle Eastern Pantry. Baharat spice Mix is used in most  Arab rice dishes as well as in Marinades and even as seasoning. Great to have a jar in your pantry. I have been using this recipe for 2 decades and love it! I always make a small amount to keep its aromas fresh. I use this for rice dishes, such as Kabsa or Mandi.. In Roasts and in wraps and also on skewers.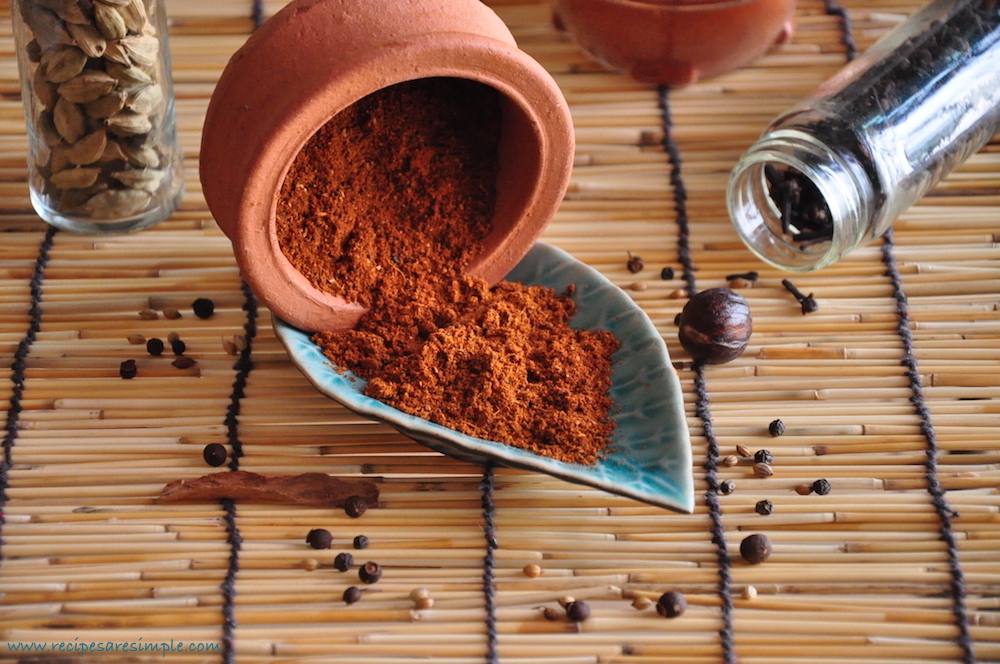 Baharat Spice Mix
You are here: Home > Basics  > Baharat Spice Mix
 

Recipe Name: Baharat Spice Mix | Recipes are Simple

Recipe Type:  Spice Mix / Basics

Author: Shana c/o Recipes 'R' Simple
Ingredients:
1 Tbsp Coriander Seeds
1 Tbsp Cinnamon
1 Tbsp Cloves
1 Tbsp Nutmeg
2 Cardamom pods
¾ Tbsp Black Pepper Corns
¾ Tbsp Allspice (whole) – optional
1 ½ Tbsp Paprika
Method:
Add all the whole spices to a heavy based wok or pan (ie. all spices except paprika).
Stir on medium heat for precisely 5 minutes.
Add to spice grinder along with paprika.
Grind to powder.
Store in Airtight Jars.
Key Ingredients: Spices.
Leave a comment if you tried – Baharat Spice Mix | Recipes are Simple