16 October, 2013
Asian Sweet and Sour Chicken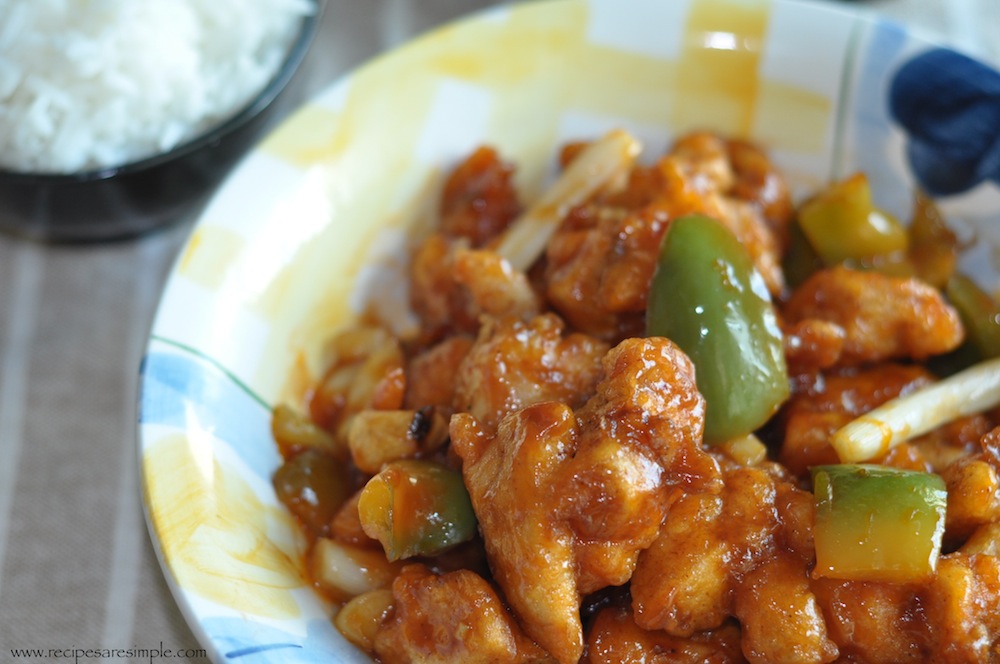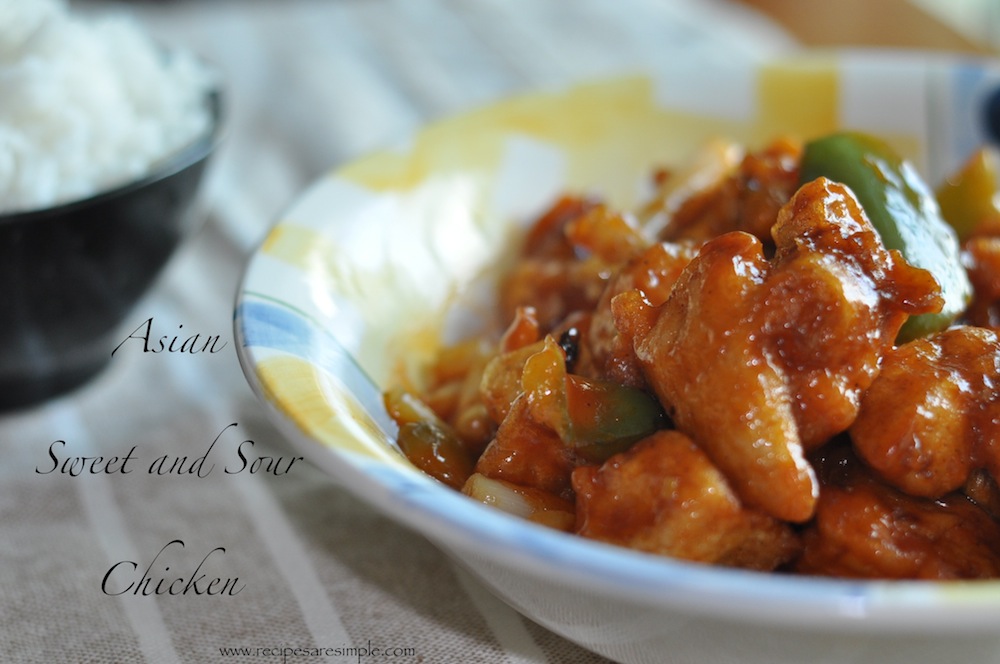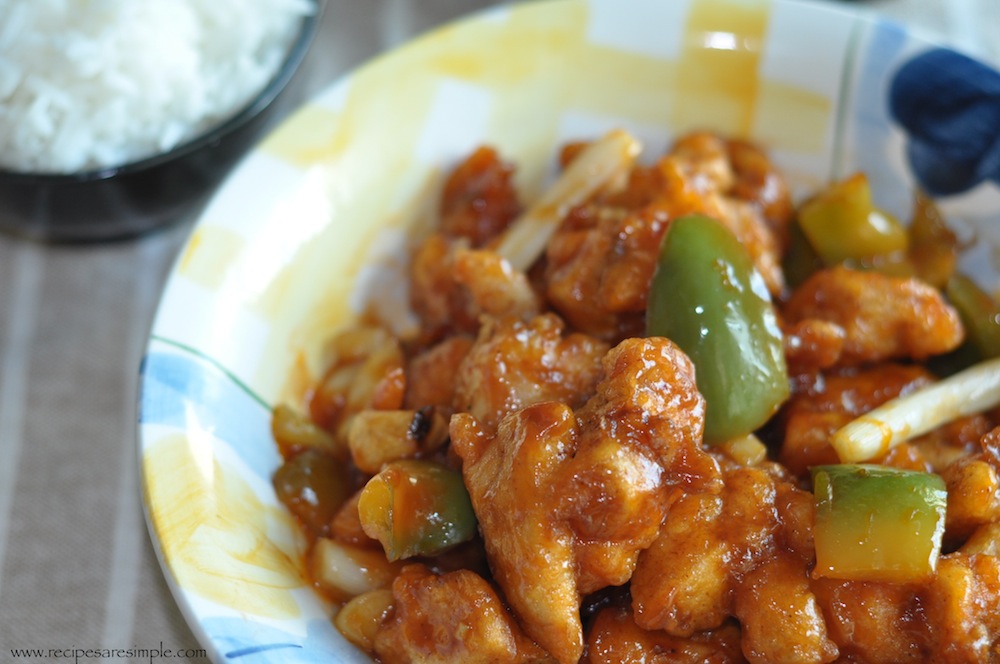 Asian Sweet and Sour Chicken 
I often order Sweet and Sour Chicken or Fish from Asian Style  Restaurants. I love the combination with stir fried veggies over white rice. Over the years I have tried my hand at the 'PERFECT' Sweet and sour dish, but it always had something wrong with it. Combining three or four recipes, I found that this one is the taste that I was looking for all along.
Not too sweet. Not too much sauce. Asian Sweet and Sour Chicken – Try it and let me know how it goes! 

Asian Sweet and Sour Chicken 
Author:
Prep time:
Cook time:
Total time:
Ingredients:
Marinate:
1 ½ cups chicken boneless breasts cut into large cubes
1 Tbsp Shaoxing Chinese Cooking wine OR Red wine vinegar
Batter:
¼ cup plain flour
¼ cup  cornstarch/corn flour
½ cup water
½ tsp baking soda
Sauce:
3 Tbsp Ketchup
3 Tbsp Red chili Sauce
1 Large slice of ripe pineapple crushed and juice extracted by squeezing the pulp
1 tsp worcestershire sauce
½ tsp oyster sauce
¼ tsp white pepper powder
2 Tbsp Rice bran oil or Vegetable Oil
½ tsp cornflour mixed in 3 Tbsp water
salt to taste
Other:
1 small green bell pepper, cut into squares
3 cloves garlic, crushed lightly
3 Tbsp Scallions/ spring onions whites and greens as garnish
Oil for deep frying – peanut oil




Method:
Marinate the chicken with the Chinese cooking wine for 10-15 minutes while you prepare the sauce ingredients.
Stir together all the ingredients for sauce in a bowl and set aside.
Gently crush the garlic, and slice the spring onion whites into 2 " pieces and slice the greens for garnish as desired.
Heat oil for deep frying.
Mix the ingredients for the batter till smooth and add to the marinated chicken. Toss well.
Add the chicken in batches and fry on medium heat till golden.
Drain on kitchen paper towels.
Heat 2 Tbsp of the oil used for frying in a wok, add the garilic and saute till golden. Also add the spring onion whites and Green Bell pepper and allow to soften.
Add the sauce ingredients and allow to bring to a simmer, stirring.
Allow the sauce to thicken.
Add the chicken and toss quickly.
Drain away any extra sauce if you prefer a light sauced coating.
Serve immediately over hot rice!
Asian Sweet and Sour Chicken
If making ahead of time, prepare the sauce and cook the sauce to a thickened texture and reserve.
Fry the chicken and add to sauce at time of serving.
You can use the same method to prepare sweet and sour fish, but add 1 egg lightly beaten to the batter and use firm fleshed  white fish.
Did you enjoy our Asian Sweet and Sour Chicken ?