18 February, 2014
Asian Bitter Melon Stir Fry with Egg (Bitter Gourd)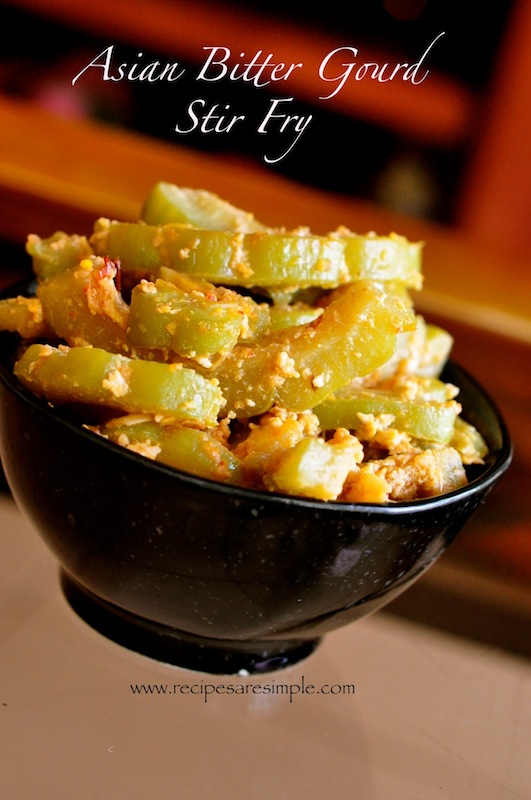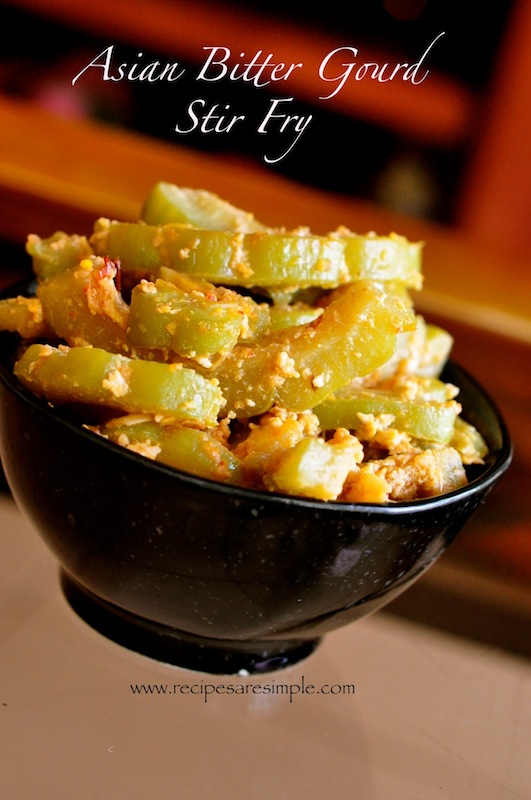 Asian Bitter Melon Stir Fry
One thing I love about Asian Food is their simple yet tasty vegetarian prepearations.
Granted, the vegetarian dishes may have added non veg items incorporated like dried shrimp, anchovies or egg to name a few.  The stir frys are especially awesome! Asian Bitter Melon Stir Fry is one such dish. The dish is so tasty! You need to use the larger variety of Bitter melons- the smoother, brighter green jumbo ones.
Asian Bitter Melon Stir Fry



Ingredients:
1 jumbo asian Bittermelon

2 long mild dry chillies
1 Tbsp Garlic
1 Tbsp light soy sauce
1 Tbsp Asian Rice Vinegar OR Balsamic if you cant find rice vinegar.
1 egg, beaten with a little salt and pepper
1 Tbsp Oil
Method:
Rinse the bitter melon. Slice vertically, lengthwise into 2 sections. Remove the spongy portion that contains the seeds.
Cut into thin slices.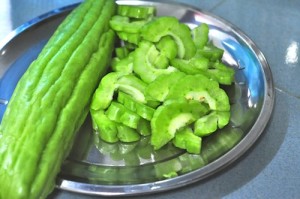 Place the slices in a colander and

lightly

sprinkle with salt.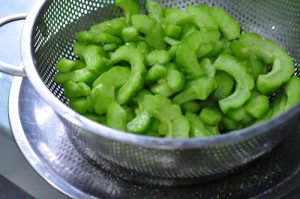 Allow the excess water to drain for 15 minutes.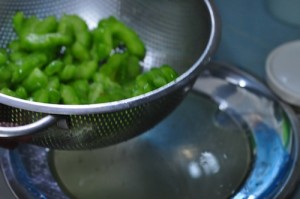 Crush the garlic with with dried chillies using a pestle and mortar.
Heat oil in a wok. Add the crushed garlic and stir fry for a few seconds till aromatic.
Add the bitter melon and toss well on high heat. Add the soy sauce and Rice vingear.
Toss till the melon is tender.
Add the lightly beaten egg and toss till the egg is scrambled.
Allow this dish to rest for a while before serving.
Asian Bitter Melon Stir Fry
Try and let us know – Asian Bitter Melon Stir Fry.