11 February, 2016
Arabian Grilled Chicken Recipe | Djaj Mashwi | Al-Faham Djaj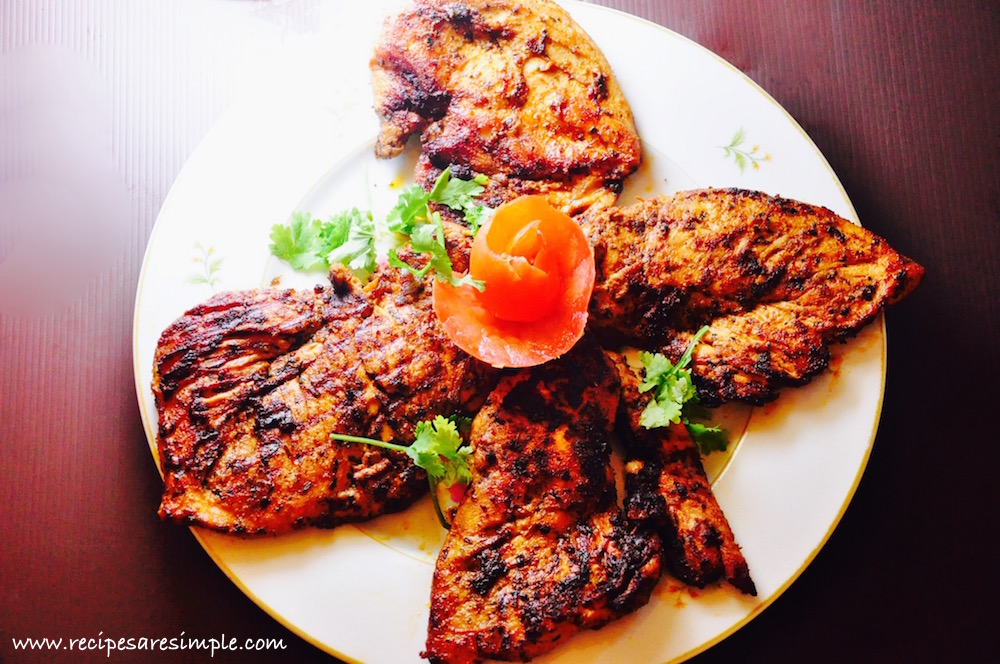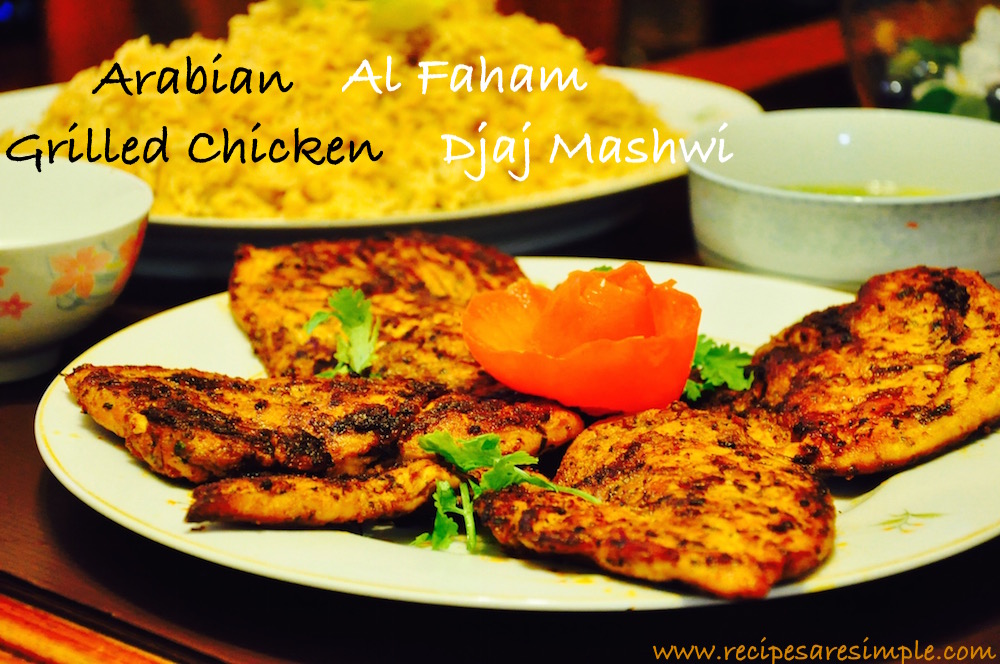 Arabian Grilled Chicken Recipe | Djaj Mashwi | Al-Faham Djaj
This Arabian Grilled Chicken الدجاج المشوي is my favorite way to do Chicken on the Grill. SO SO EASY. All you need is chicken breasts, some powdered spices, dried herbs and you can make this delicious and appetizing grilled chicken right at home on your grill pan! I serve it with Simple Arabian Pilaf, Soup and Garlic Sauce. Quick and Tasty Meal, I assure you!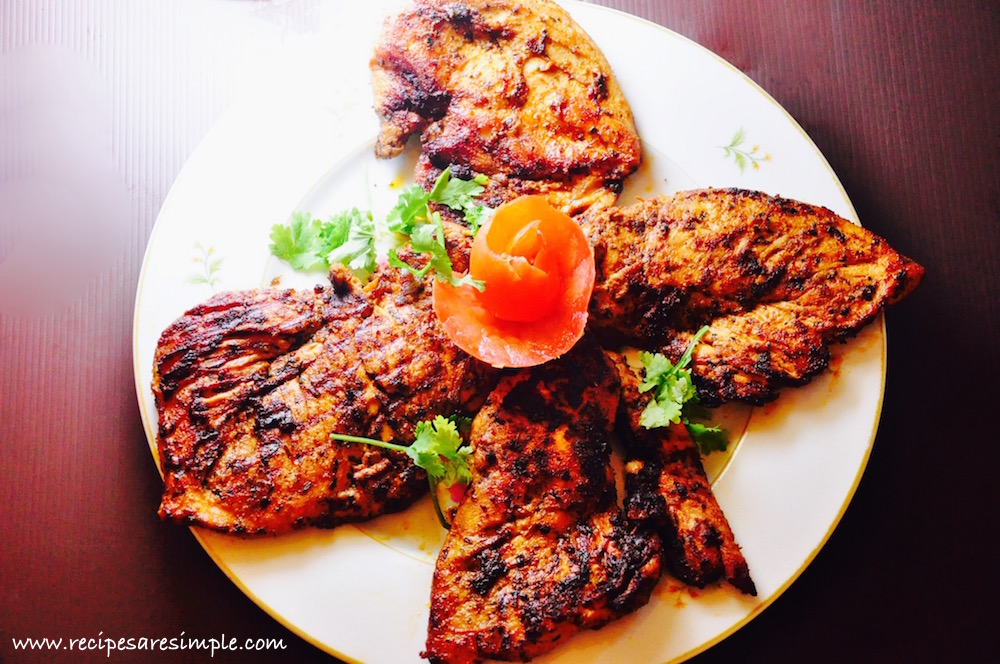 Arabian Grilled Chicken Recipe | Djaj Mashwi | Al-Faham Djaj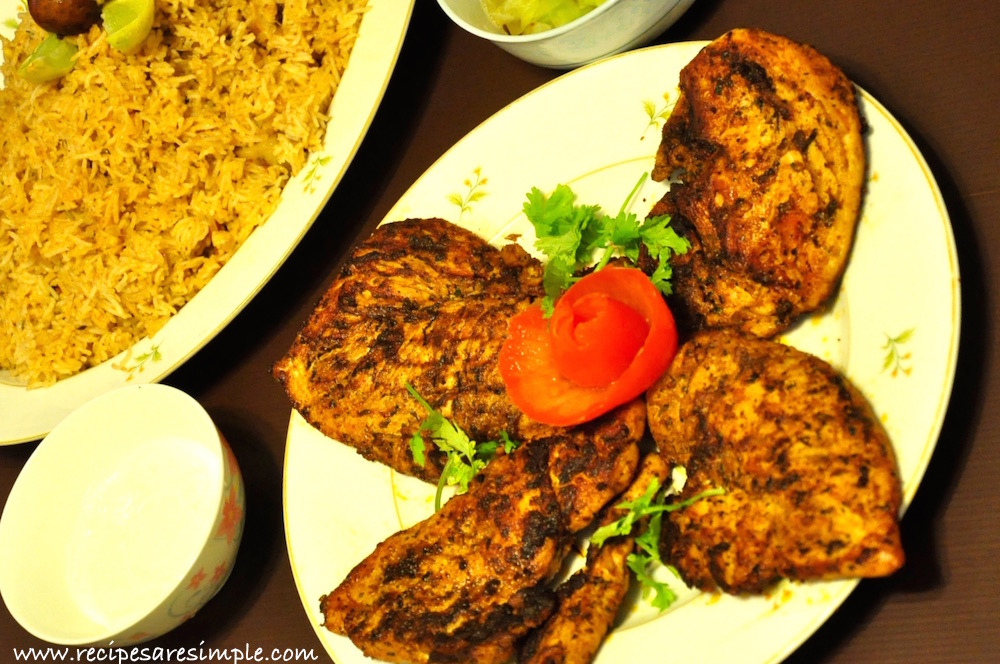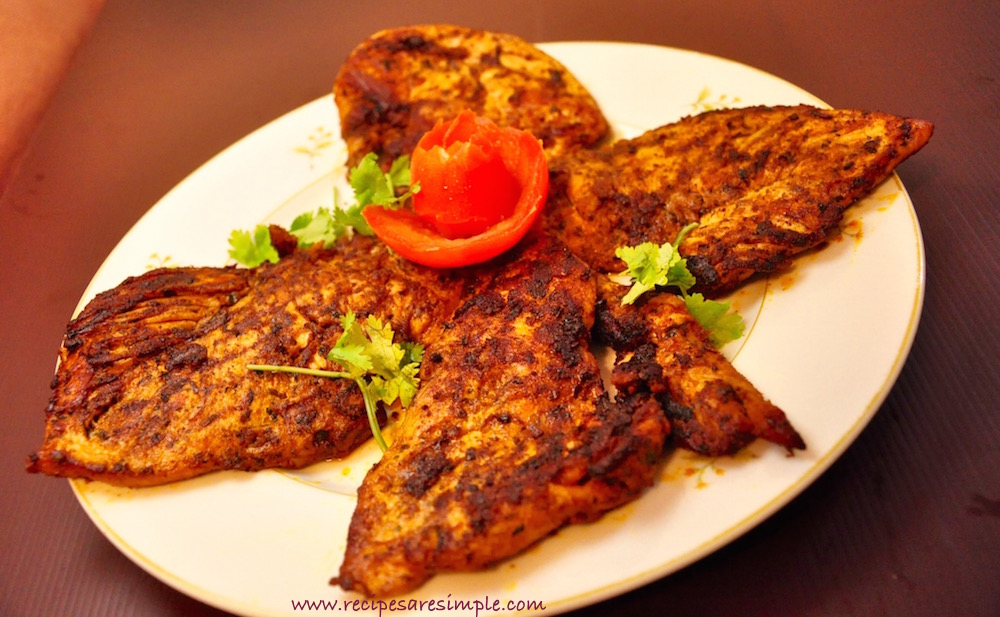 You are here: Home > Chicken Recipes  > Arabian Grilled Chicken Recipe
 

Recipe Name: Arabian Grilled Chicken Recipe | Djaj Mashwi | Al-Faham Djaj

Recipe Type: Grilled/ BBQ

Author: Shana c/o Recipes 'R' Simple

Marinating  time (optional) : 30 min- 3 hours
Ingredients:
4 chicken breasts, skinless boneless
2 Tbsp Paprika or mild chilli powder
2 ¼ tsp dried coriander leaves
2  tsp mixed dried herbs ( chives, parsley and fenugreek)
1 tsp freshly cracked black pepper OR crushed green pepper
½ tsp onion powder
½ tsp garlic powder
¼ tsp ginger powder
4½ Tbsp Olive oil
salt to taste (just about 2 tsp)
Oil for brushing.





Method:
Rinse and pat dry the Chicken breasts.
Put one breast at a time in a zipper bag (Smooth side facing up). Using a mallet, pound the chicken gently till it is evenly flattened into a steak. (Like a Schnitzell). Don't use too much force or the chicken will be mashed to a paste. 
Add all the remaining ingredients including the olive oil. Rub well into the pieces.
Leave to marinate at least 30 minutes or unto 3 hours in the fridge.
Bring to room temp prior to grilling.
Heat the grill pan. Before it gets too hot, apply a thin layer of oil over it.
Place 2-4 pieces, according to size of pan. Grill on one side on moderate heat for about 5 minutes, till nicely grilled and the chicken releases easily from the pan.
Flip and repeat on other side.
Serve hot with garlic sauce and rice.
Arabian Grilled Chicken Recipe | Djaj Mashwi | Al-Faham Djaj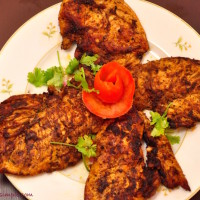 I use the dried powders for onion, ginger and garlic in this recipe. I also use only dried herbs. I find the flavor is better for this grilled chicken. If you don't have any of them, you may substitute with fresh ingredients but be carful on the grill, as the fresh ingredients tend to burn easily.
Key Ingredients: Chicken, Spices, Dried Herbs, Salt, Pepper, Olive Oil.
Leave a comment if you tried the – Arabian Grilled Chicken Recipe | Djaj Mashwi | Al-Faham Djaj Comments from you provides motivation to keep up the driving force behind this blog, bringing you more delicious and perfected recipes regularly.  Help us to Keep On Keepin' On (: !