12 October, 2015
Apple Roses – Quick Dessert with Apple and Puff Pastry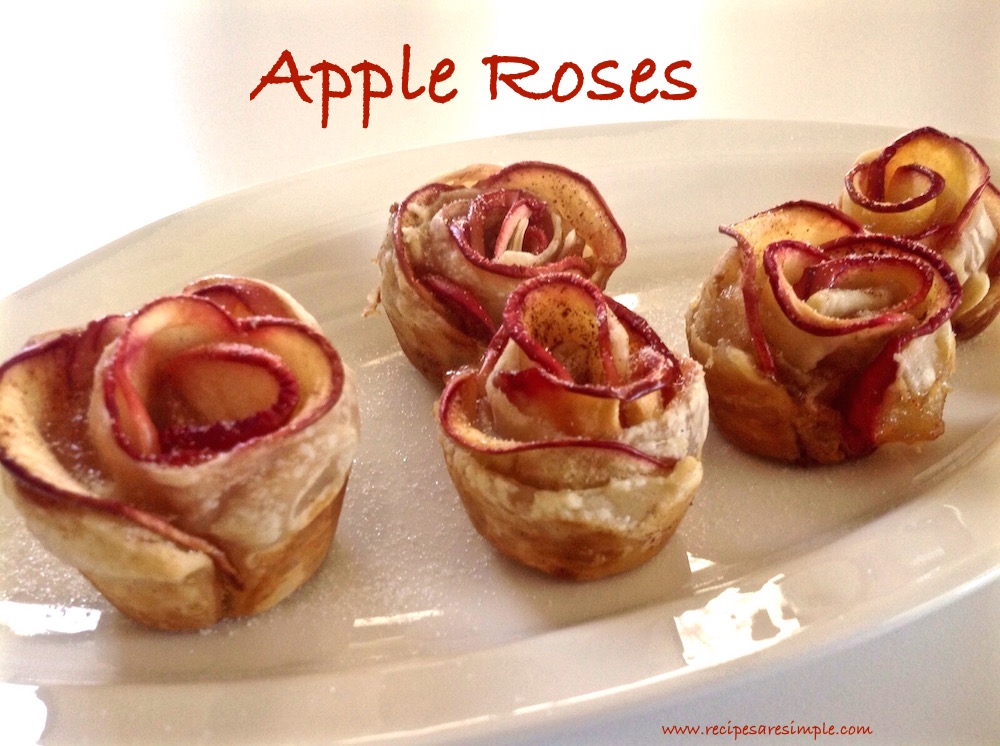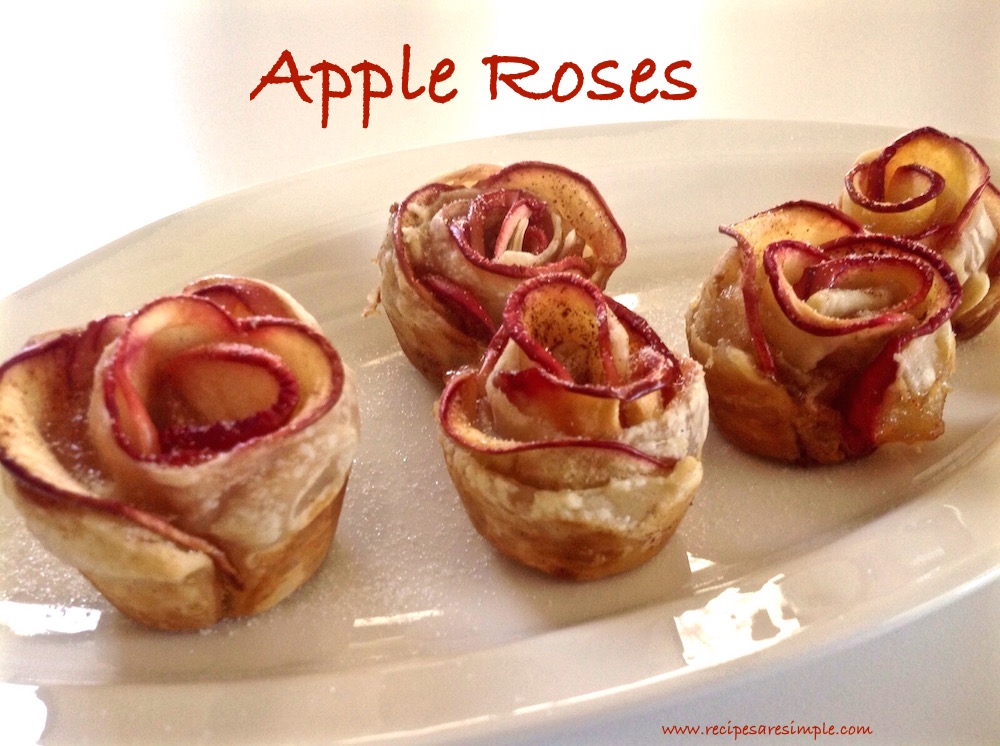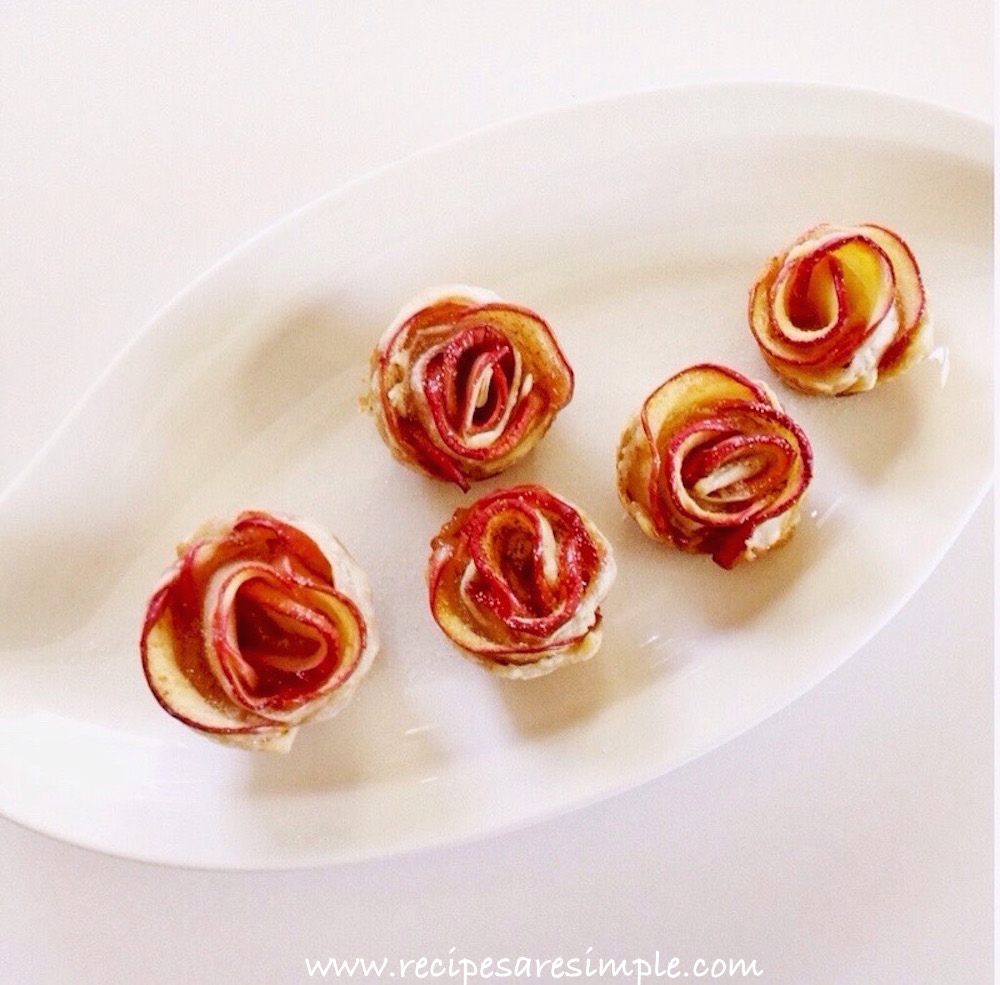 Apple Roses – Quick Dessert with Apple and Puff Pastry
Have you seen the video of the Apple Roses and a bunch of other simple quick recipes that have been going viral all over Facebook and social media? I thought the apple rose idea was so neat and was planning on trying it. I saw the apple roses before, but the video just made it look so simple.
Then my cousin, and one of my blog readers told me they tried it as well. My cousin, Zeena sent in these pictures. Aren't they just so lovely looking?
Watch the Video below (by Tip Hero), on how quickly they are made. And here is a link to the original post for Apple Roses. Great way to make a quick and impressive dessert!
Apple Roses – Quick Dessert with Apple and Puff Pastry
You are here: Home > Dessert  > Apple Roses
| | |
| --- | --- |
|   | Author: Zeena Haneef for Recipes 'R' Simple |
Ingredients:
2 juicy red apples, like 'Red Delicious'
1 sheet of puff pastry, thawed
juice of half a lemon
3 Tbsp Apricot preserve or jam
water
flour for dusting
cinnamon powder for flavor
icing sugar for dusting  :optional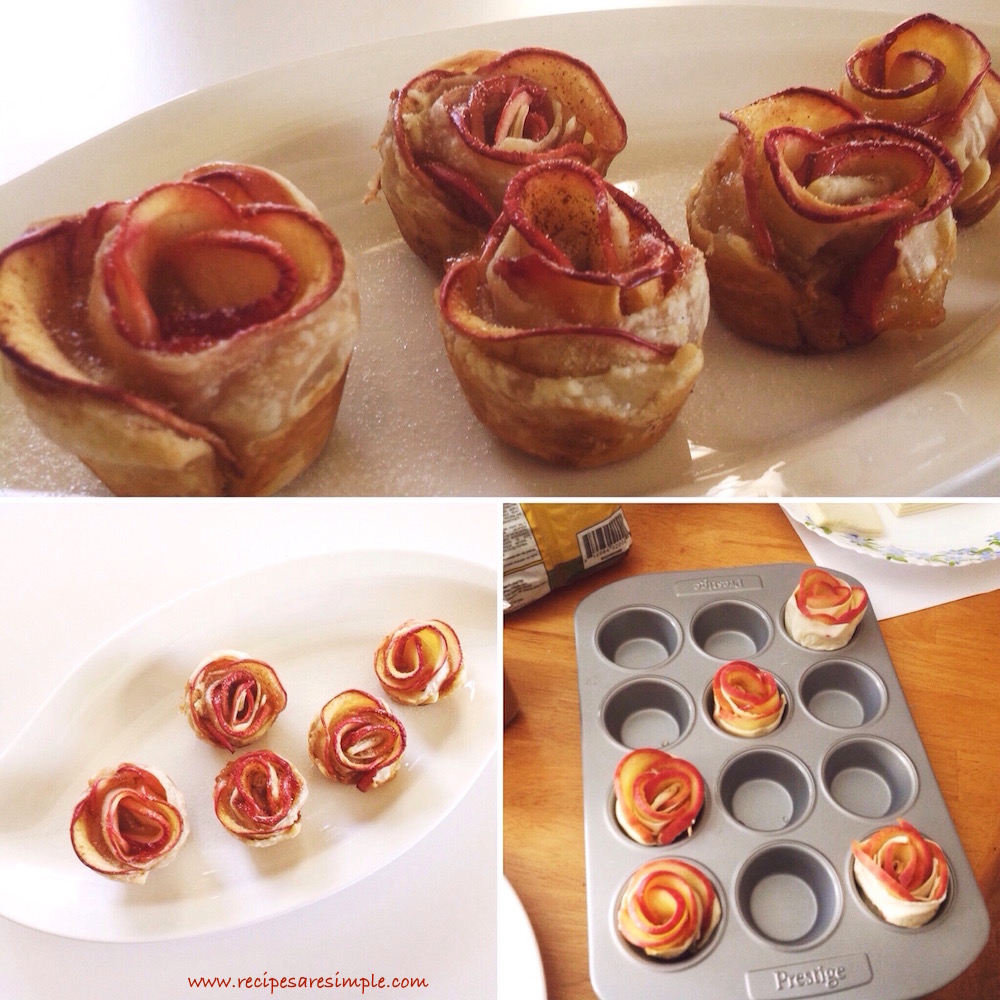 Method:
Preheat oven to 190 ºc / 375 º F. Rinse and pat dry the apples.
Keep the skin on and core the apples.
Cut into thin and even sized slices.
Add the apple slices to a bowl of water with the lemon juice.
Microwave for 3 minutes.
Drain the apples and set aside.
Add the apricot preserve to a small cup/bowl with 1-2 Tbsp of water.
Microwave this solution for 1 minute. Give it a stir.
Unwrap 1 sheet of puff pastry. On a lightly floured surface, roll it out to flatten. Maintain its rectangular shape.
Cut the sheet into 6 even sized strips, widthwise.
Brush one strip at a time with the apricot solution.
Place the sliced apples along upper edge of the strip, slightly overlapping each other. Place the 'convex' side of the slices: facing outward. (These will form our roses).
Sprinkle with cinnamon powder.
Now fold over the pastry sheet, upward from the bottom to seal the slices.
Roll the golden strip into a nice, neat Apple Roses.
Place in lightly greased muffin pan and bake for 35 – 45 minutes. (Till the pastry is golden).
Sprinkle with icing sugar is desired.
Apple Roses – Quick Dessert with Apple and Puff Pastry
Key Ingredients: Apple, Puff Pastry, Apricot Preserve, Spice, Flour, Icing sugar.
Leave a comment if you tried  – Apple Roses – Quick Dessert with Apple and Puff Pastry. Comments from you provide motivation to keep up the driving force behind this blog, bringing you more delicious and perfected recipes regularly. Please do leave a comment. We love to hear from you.