23 October, 2013
Appam Recipe | Palappam | Vellayappam – 3 methods ( with Ground Rice, with Rice Flour and without Yeast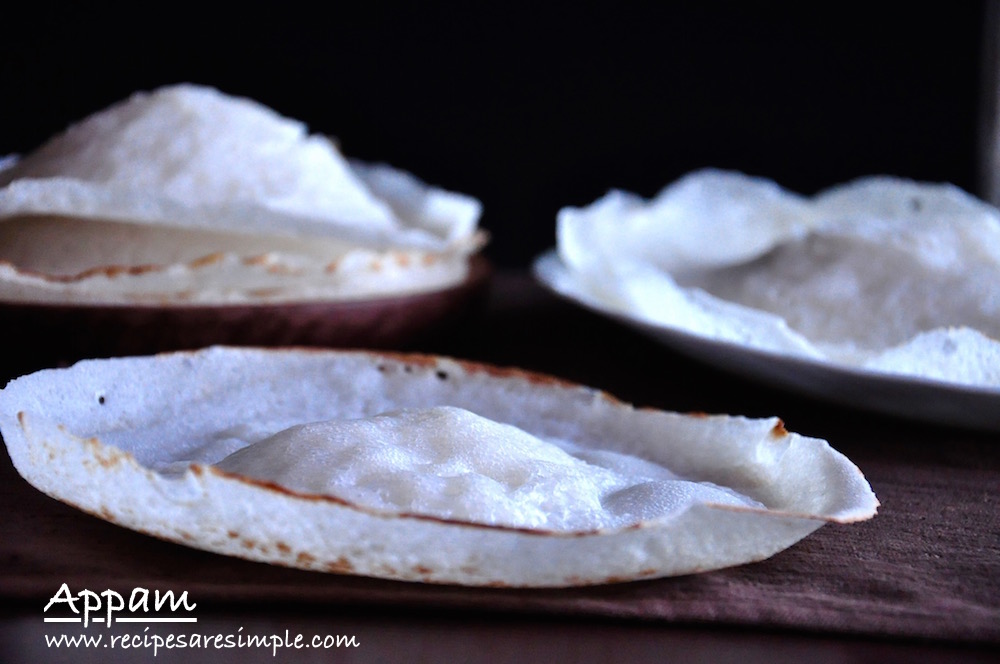 Appam Recipe in 3 ways.
The Lacy Kerala Breakfast delicacy is perfect with many curries : Kadala (Black Chick Peas Curry), Chicken Curry or Stew, Egg Roast, Kerala style… I personally love it  with My Fathers Egg Roast 🙂 . He's no longer here for me to ask for the recipe but  from my memories I shall replicate that recipe asap for you. (Egg Roast )
"I cherish all those memories as a child with my parents, great food always and the best support. Those years flew by —- way too fast."
Appam is traditionally made using ground rice, but modern versions use rice flour too. I am also posting the recipe of Appam without yeast, for those who do not like the smell of fermented yeast. When ever the situation permits, I will always opt for the traditional method, which gives perfect results. The Video below shows you how to make Appam using ground rice.
Appam Recipe – 3 methods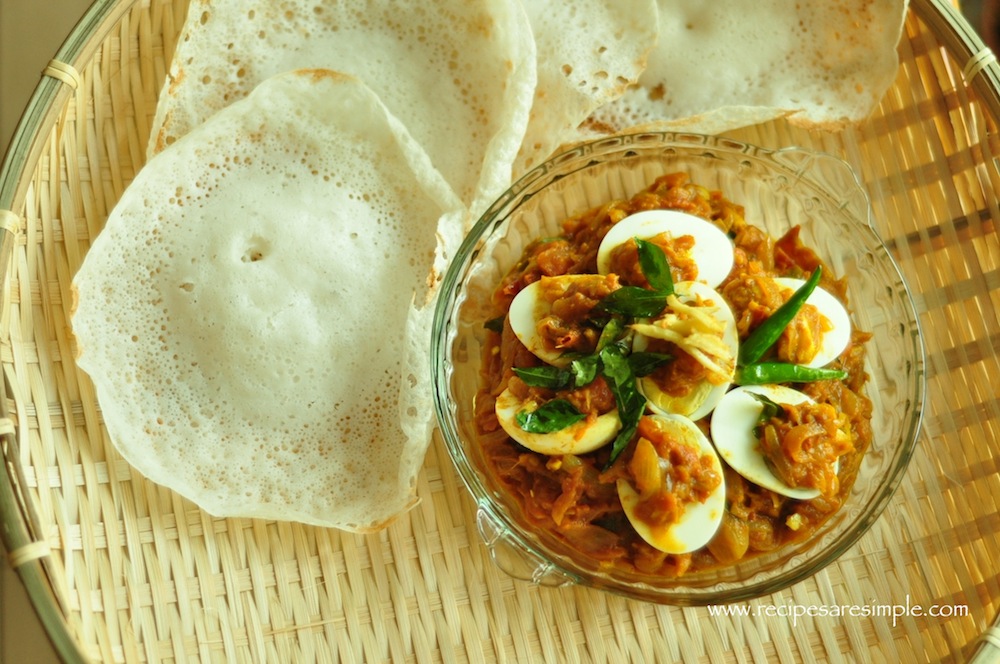 Watch this detailed Video on How to Make Traditional Appam (Using Ground Rice and Yeast) .

Or this short Video on How to swirl the Appam in the Appachatty.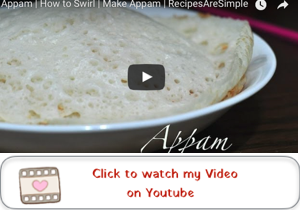 And another Video on how to make Flower shaped Appams.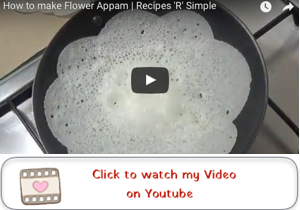 You are here: Quick Browse > Breakfast > Appam Recipe  (Introduction)
 

Recipe Name: Appam Recipe 

Recipe Type: Breakfast/ Rice/ Kerala

Author: Shana c/o Recipes 'R' Simple

Fermentation – 8 hours / Overnight

Total time: 55 min plus fermentation

Yield: 19 Appams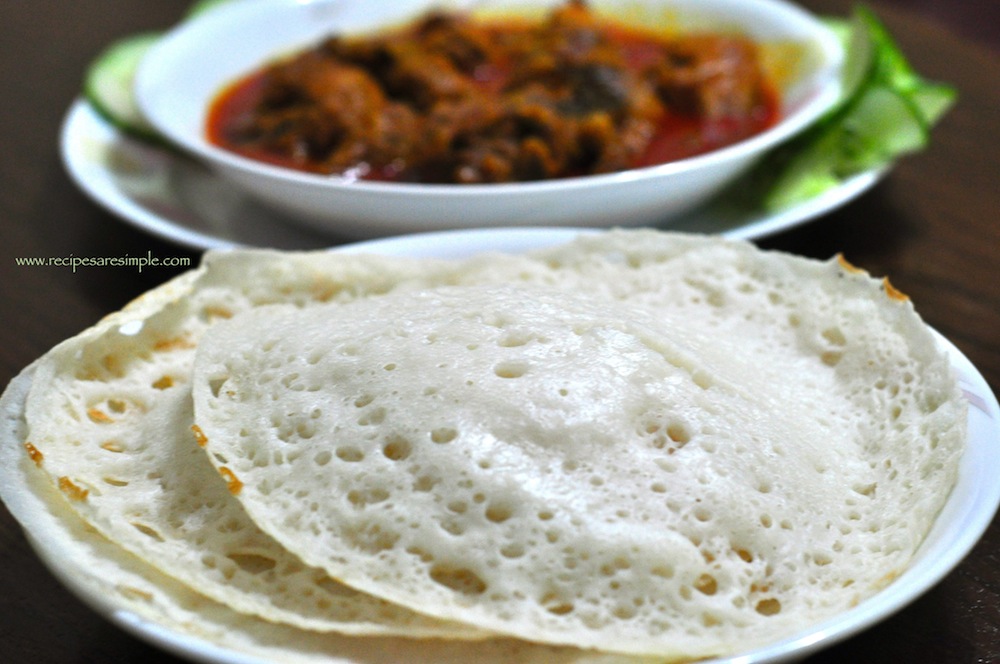 Here are three RECIPES for making Appam – Click to select: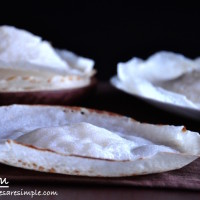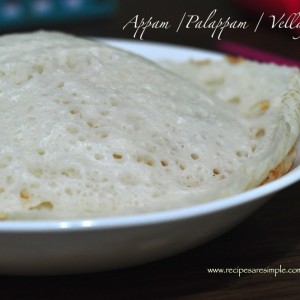 3. Appam without yeast. (For those who don't like the smell of yeast).
Key Ingredients: Rice/ Rice Flour, Coconut, Salt, Sugar, Yeast/ Coconut Water.
Let us know if you tried –  Appam Recipe | Palappam | Vellayappam – 3 methods  ( with Ground Rice, with Rice Flour and without Yeast .


Back to Quick Browse. Thanks for visiting www.recipesaresimple.com.