About 'recipesaresimple.com

Recipesaresimple.com   –    Recipes 'R' Simple 

This website features only tested and loved recipes. Great recipes from everywhere. Recipes are Simple, delivers SIMPLE to follow recipes, with accurate measurements and tips. Simple Recipes – even for the most complex Dishes. Please 'subscribe to' this blog and receive all recipes and  updates – as and when they are posted. [jetpack_subscription_form]   Imagine if the First Humans had never shared recipes, How would mankind have evolved? I love new and interesting recipes. Please share your recipes with us through the 'Share Recipes' Page.

We owe it to generations before us for handing down recipes on which we are able to experiment and develop our own creations. Recipes 'R' Simple strives to keep this tradition alive and kicking.

Puttering around in ones kitchen is a source of great satisfaction.

Cooking is fun.  If you do it with passion it can be therapeutic. 
A carefully executed dish will reap great rewards.
The sheer look of satisfaction
The welcome request for seconds
The occasional compliment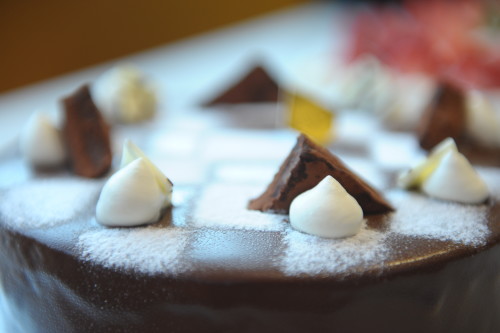 About Me
Hi I am Shana. I welcome you into my kitchen, the place I love to hang around the most!
I started to develop a love for cooking when I was in 3rd grade.
I began taking down recipes in a notebook that I still own!!! Of course it was only cookies and cakes to start off with.
I found great recipes that provided great results and I also came across recipes that just did not deliver, even if followed precisely. I began to write down things that worked, noting down exact measures of ingredients and brands of products I used. My aim is to provide recipes that work every time…
I was born and spent the first half of my life in the Kingdom of Saudi Arabia. My love for Middle Eastern Food starts there. Even though we lived in KSA, I spent my life living amidst a mostly Western community and Multicultural Society, so my taste for Western, Continental cuisines, started there! After I got married, I moved to Singapore and was pleased to experience yet again, a whole new array of delicious foods. My tastes are quite varied from Western to Mediterranean to South Asian and Asian. 
Once I got married I would experiment daily with all kinds of dishes. I also developed a love for my traditional and nativeKerala food. I try everything! And when I like something, I will go at it till I have my own perfected recipe. My hobby is to direct a dish and figure out all the ingredients that have gone into the dish.
Have I ever bombed in the kitchen?? Yes! Definitely! However its all a learning process and I continue to learn new things each and every day. I am all for it.
I have a wonderful network of friends and family who love to share and experiment with new and classic recipes and I rely on them for new finds and suggestions. Cookbooks, friends and especially my dear mom have added to our collection but I have almost always ended up with "our own version". Now I want to share all that I have learned, one recipe at a time.
Good Things are meant to be shared!

I am committed to my readers and followers to provide the best recipes with correct measurements and accurate details. Since you trust us enough to try our recipes, I strive to deliver only the best. Recipes are tested once, twice and even 3 times to give you the best result, apart from our classics which I have cherished for years and till now have kept as 'cherished secrets'.

Please feel at home here. Please do leave comments. Love to hear from you.
Cooking done with passion is an Art of Love-      

Add a little love

It will show!!!