15 July, 2014
5 MINUTE Chocolate Mug Cake / Cup Cake made in Microwave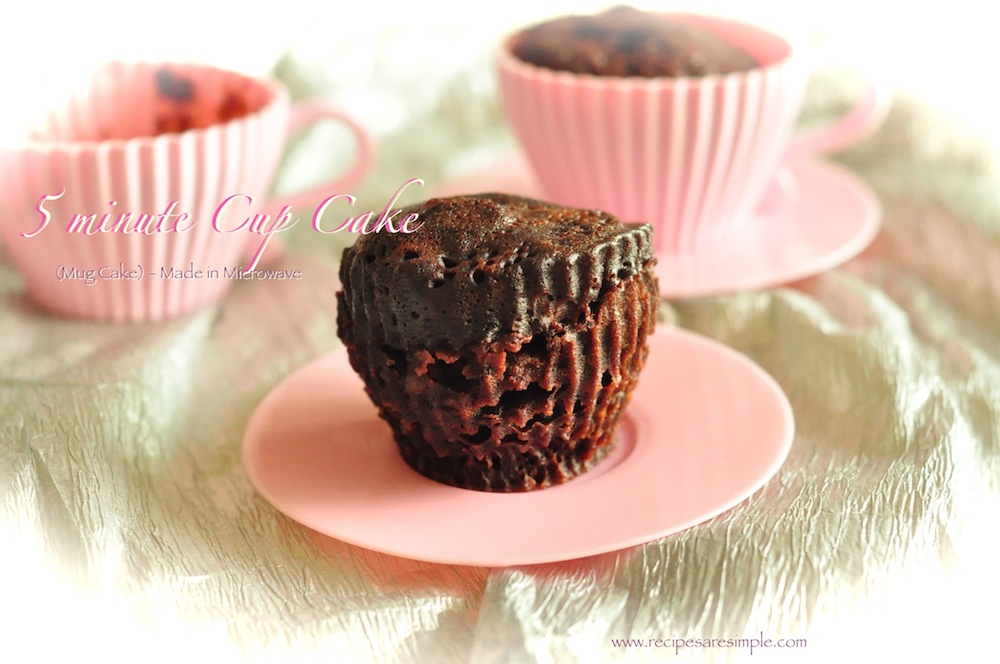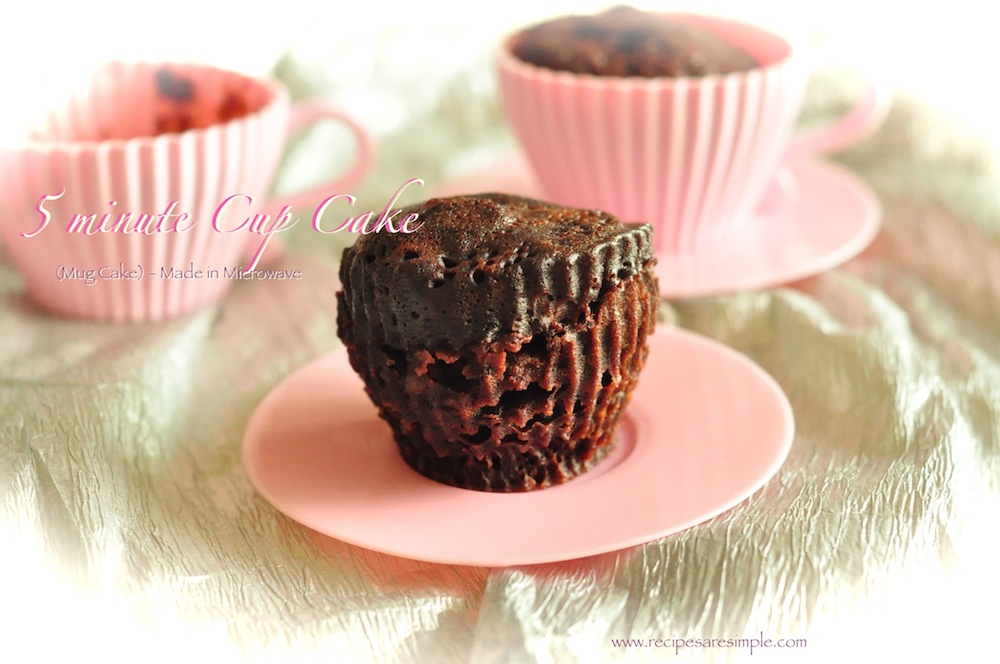 5 MINUTE Chocolate Mug Cake / Cup Cake made in Microwave
  So you're craving chocolate cake! You cant go and bake a cake just for a slice – not all the time. And you want it NOW. Who you gonna call? I mean  Whatcha gonna do? The  5 minute chocolate MUG cake is the way to go. I like to make it in these smaller cup cake sized silicone moulds. So you can have 2 or 3 smaller cup cakes. Not bad.. Of course the Microwave result differs from the conventional oven. However, it does do that Chocolate Craving perfect justice. A special quick 'n' simple treat!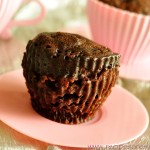 5 MINUTE Chocolate Mug Cake / Cup Cake made in Microwave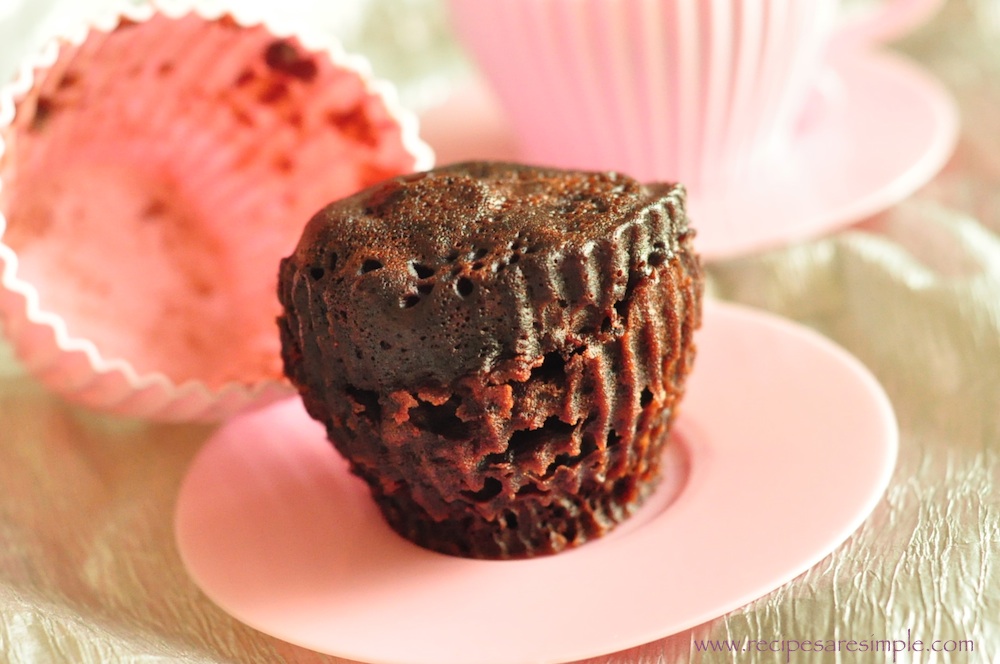 Recipe Type: Dessert

Author: Recipes 'R' Simple

Prep time: 3 

Cook time: 2

Total time: 5 

Serves: 1 – 2
Ingredients:
4 Tbsp plain flour (or cake flour)
3 – 4 Tbsp sugar ( as desired)
2 Tbsp quality dark cocoa powder
3 Tbsp full cream milk or buttermilk
3 Tbsp vegetable oil
¼ tsp vanilla extract
1 egg at room temperature
Method:
To a bowl, add the dry ingredients

( flour, sugar and cocoa powder)

and mix well.
Add the egg and mix in.
Also add the wet ingredients

(milk and oil)

.
Whisk together till smooth. The batter will be runny.
Pour into 1 large Coffee Mug OR 2-3 small microwave safe cups.

(I use these cute silicone cup cake moulds)

Place in the Microwave. Microwave on HIGH for about 2-3 minutes for a Coffee mug OR 1 minute for small cups.

(Microwave Temperatures may vary. Test after half time. The cake should be soft on top. If you see any smoke, you have overcooked the cake. It will be hard. I cooked mine for only 1 minute a cup)
5 MINUTE Chocolate Mug Cake / Cup Cake made in Microwave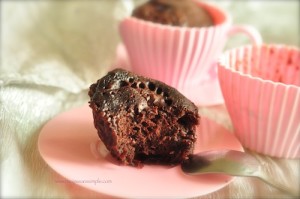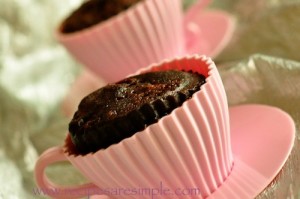 Try it and let us know – 5 MINUTE Chocolate Mug Cake / Cup Cake made in Microwave .
You could add some chocolate chips to the batter if desired.
You can top with powdered sugar or chocolate rice.
 You can serve with whipped cream – vanilla or chocolate.
Experiment with nuts , banana etc..